Shadow Play in Year 3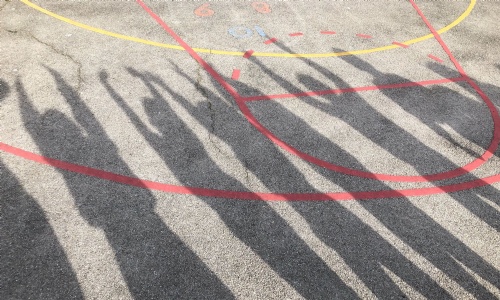 This half term, Year 3 are studying the topic 'Light'. This week we looked at how shadows are formed...
In Science, our subject vision is:
Be Academic. Be Curious. Be Practical.
Last week, we looked at whether we need light to see things, and how light reaches our eyes.
This week, we understood how a shadow is made and what 'opaque' and 'impenetrable to light' mean. We also looked at the misconception of whether your shadow is always joined to your feet.
We were academic in our studying of the vocabulary and our scientific reasoning. We were curious exploring misconceptions such as whether our shadow is attached to our feet. We were practical going outside to create shadows in the sun.
Next, we will be learning what happens to your shadow if you move it further away or closer to a light source.
Well done to Andrew and Anthony whose excellent work is on show!