Spring has Sprung!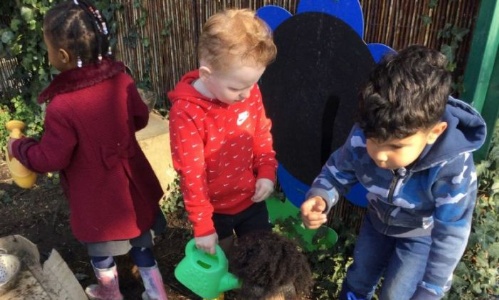 We have really been enjoying the sunny Spring weather in our lovely early years outdoor area, keeping busy learning, exploring, and creating, whilst having lots of fun.
Spring is here and the nursery children have been making the most of the outdoor area and our fabulous new play blocks, creating all sorts of homes and vehicles. Take a look at our aeroplane which is full of passengers! Meanwhile, in the mud kitchen, all sorts of mud pies were being cooked.
We have also been very busy continuing to plant seeds and bulbs, working to create a lovely, green outdoor environment.
Finally, we want to create a world where we help one another, so the children came to school in their red clothes to raise money for Red Nose Day. They also, very carefully, built brick towers for our Sponsored Brick Build as part of our nursery Lenten fundraising.
The nursery have really lived up to the creative part of our Early Years Vision:
Be an Explorer. Be a Trier. Be a Talker. Be a Creator.
In the Sunshine

Construction and Imaginative Play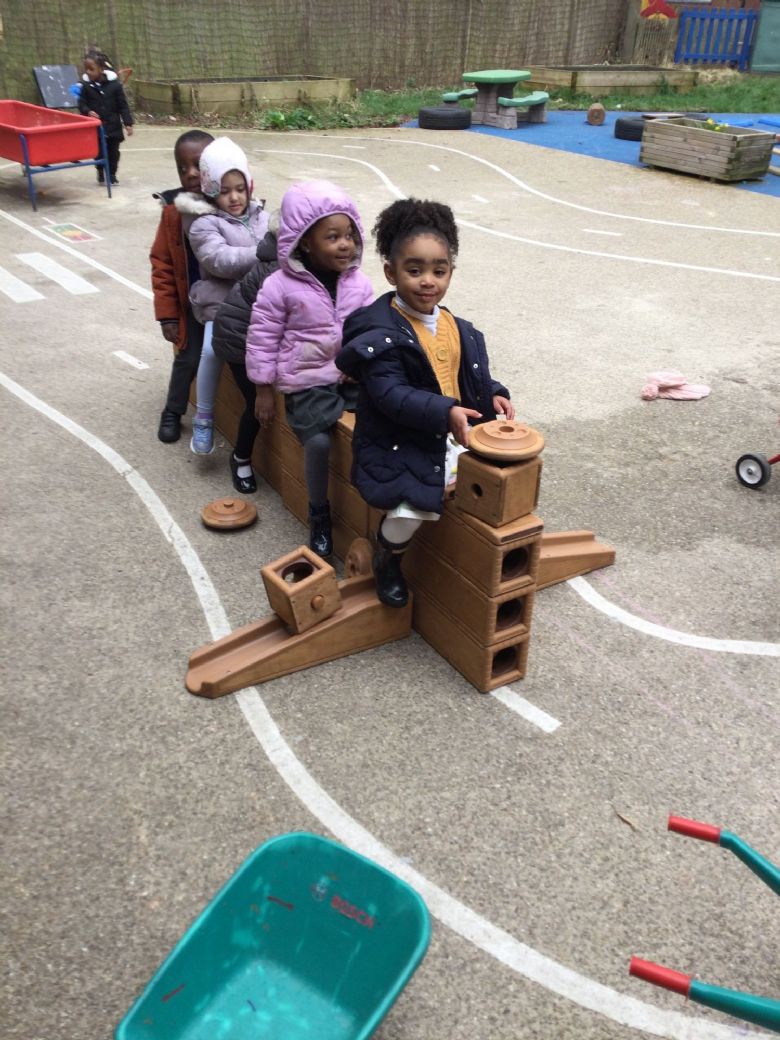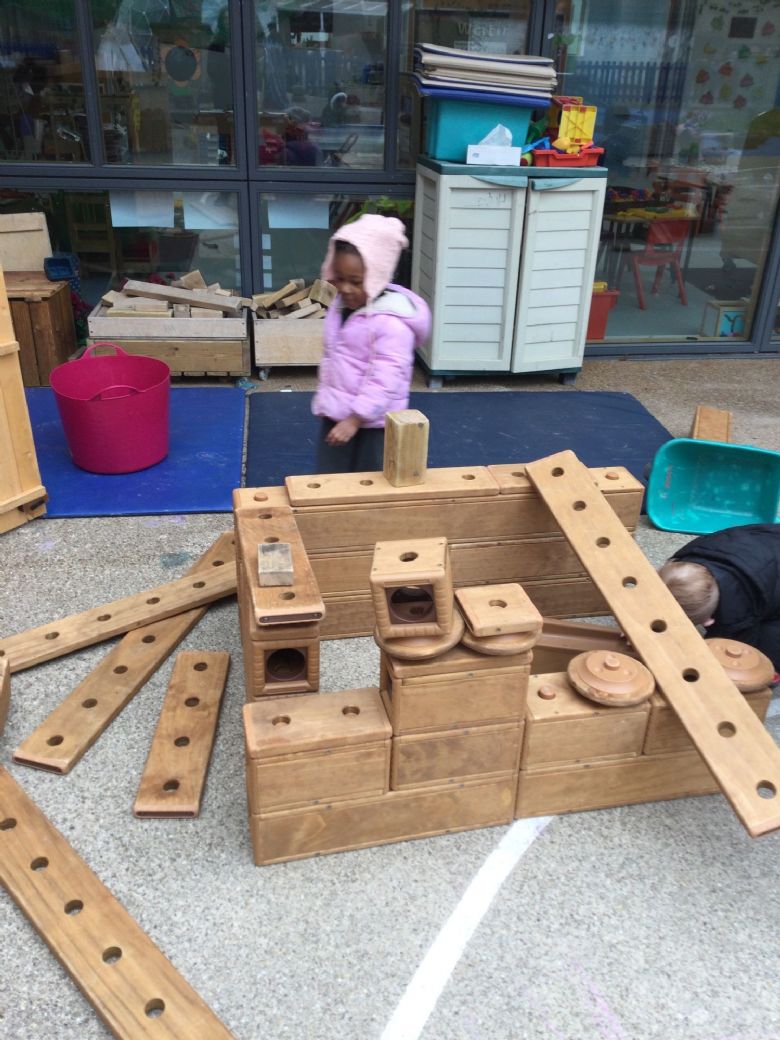 Planting and Preparing for Spring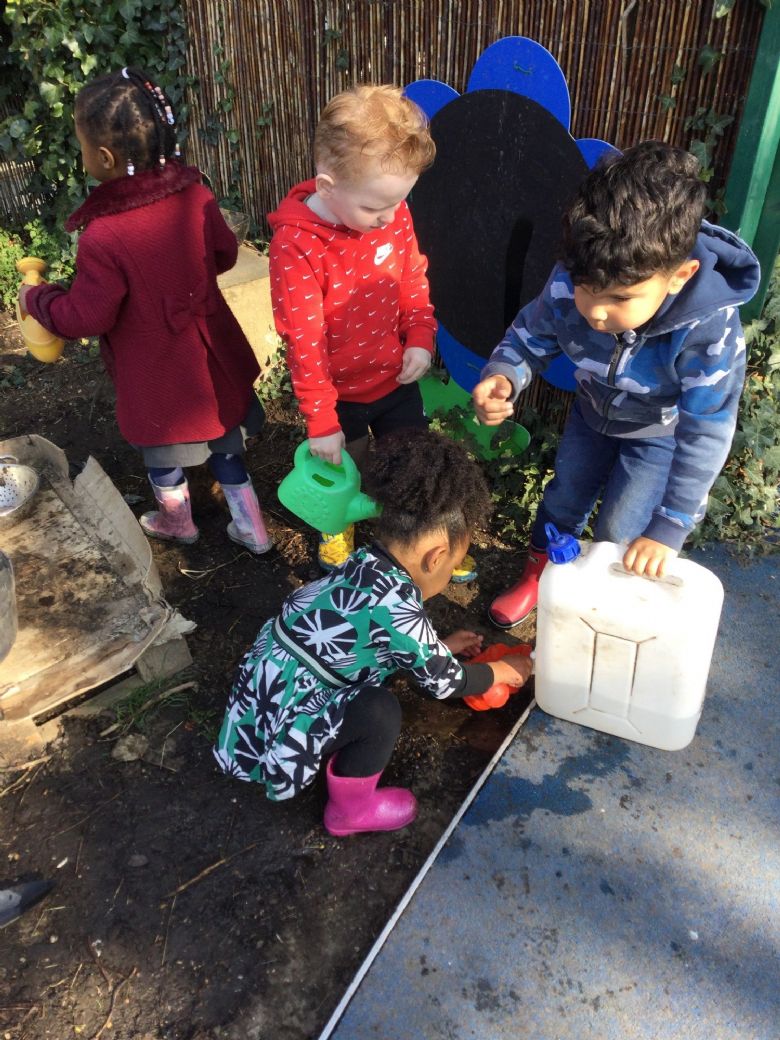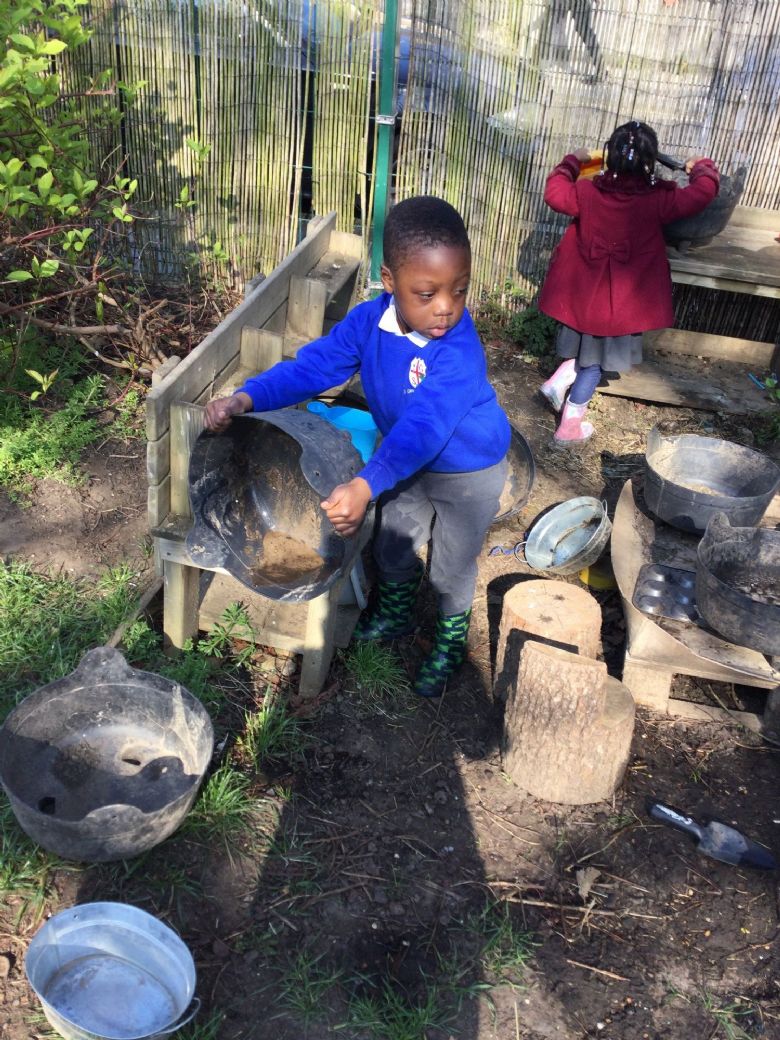 Red Nose Day Dress Up