Spectacular Seeds!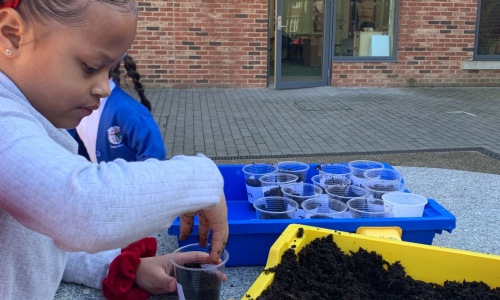 We have been scientists in Year 2, learning all about plants and how they grow!
We put our gardening gloves on and learnt how to properly plant and care for seeds - many of which have grown in our growing spaces in our classroom!
Be academic.
Be curious.
Be practical.
In Year 2, we love getting stuck into our practical science lessons, and this week was no different. Last week, during Science Week, we planted a range of seeds, learning that they need warmth, light and water to grow. Then, we left them to germinate!
Today, we learnt that germination is when a seed transforms into a plant. We were curious to discover how a seed becomes a plant, and so we investigated some of our own sunflower plants that had germinated. We discovered that the roots grow down, while the stem grows up.
We then wrote our own 'I wonder' and 'I notice' statements about our plants, before completing some truly fantastic generative work all about the germination process!