Handsome Handwriting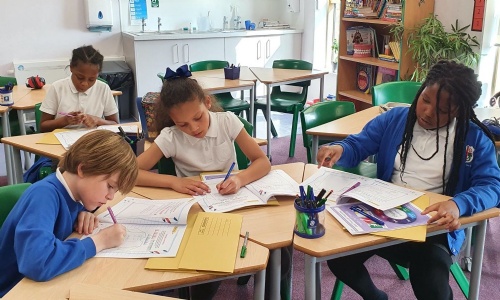 Fridays mean Handwriting Club in Tull Class! Come and see what we get up to...
After we refuel in the dining hall, we meet at 1:15pm to work on a key Year 4 writing objective of achieving fully joined handwriting. We always start by picking the best tracks to accompany our session, the Encanto soundtrack seems to be the best inspiration at the moment!
Then the real fun begins. This week, we tried a new finger warm up video to get those fine motor muscles ready and along with some giggles, mishaps and a heap of concentration, we were ready to start our pen work!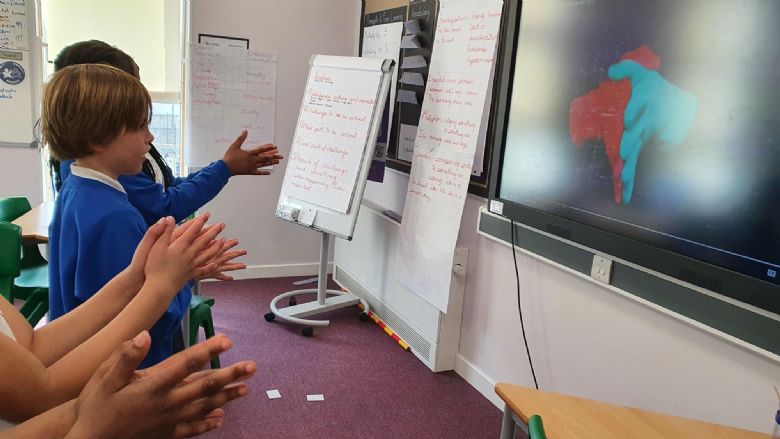 We enjoy kick-starting our pen work by completing a page from our handwriting patterns playbook. Today, we were practising moving our pens up and down on the paper, essential movements for letters such as 'u', 'm' and 'n'. Do you like our t-shirt designs?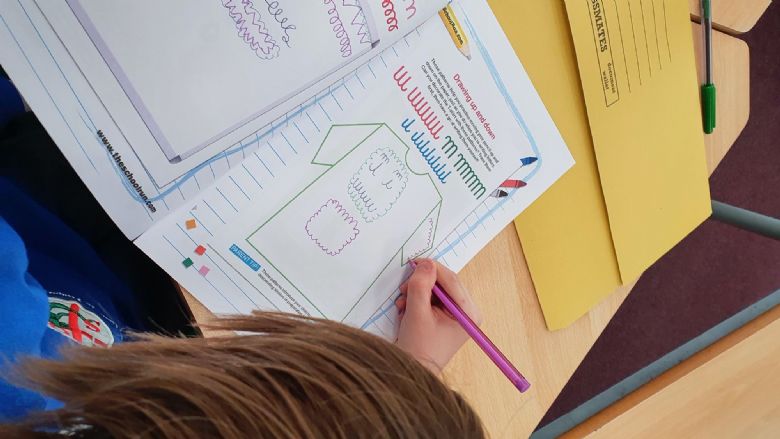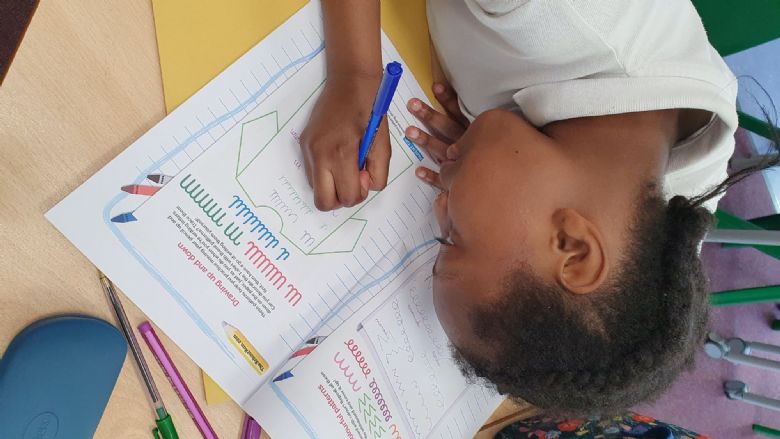 After we have discussed and reminded ourselves of our good practice for handwriting prompts, it is time for us to enjoy practising letters or joins that we have found tricky during the week. We enjoy working together and share ideas and encouragement as we practise along to the fun beats of Encantos 'We don't talk about Bruno'.