Year 5 have gone potty!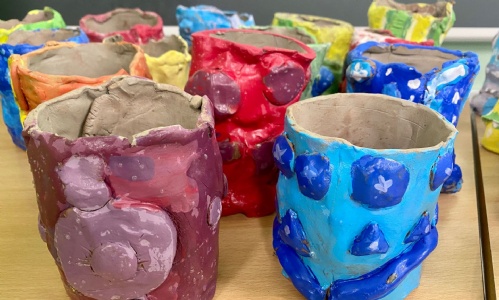 Year 5 have been creating 3D models.
To round off our 3D topic in art, we deigned and made clay pot sculptures. Children used a variety of techniques to complete their 3D models.
To begin with, children had to design a pattern on paper, which they were then going to use to create the pattern on their clay sculptures. Using rolling pins, children rolled out the clay to the same size and ensured that all the edges were smooth.
Then using other clay, children used their designs to create the patterns. With the use of slip (a liquid mixture of clay and water) children would score into the clay, add the slip (which acted like glue) and add on their designs.
Once completed, we wrapped the clay around a tin to get the shape of a pot. Children then again used the slip to attach both sides.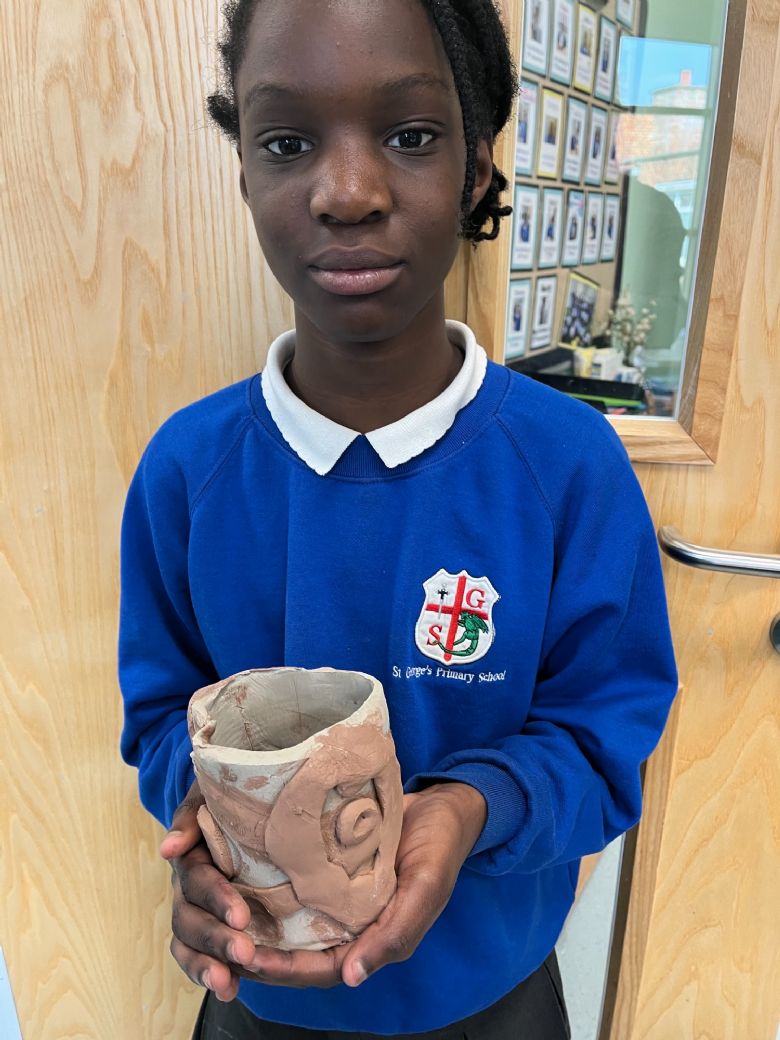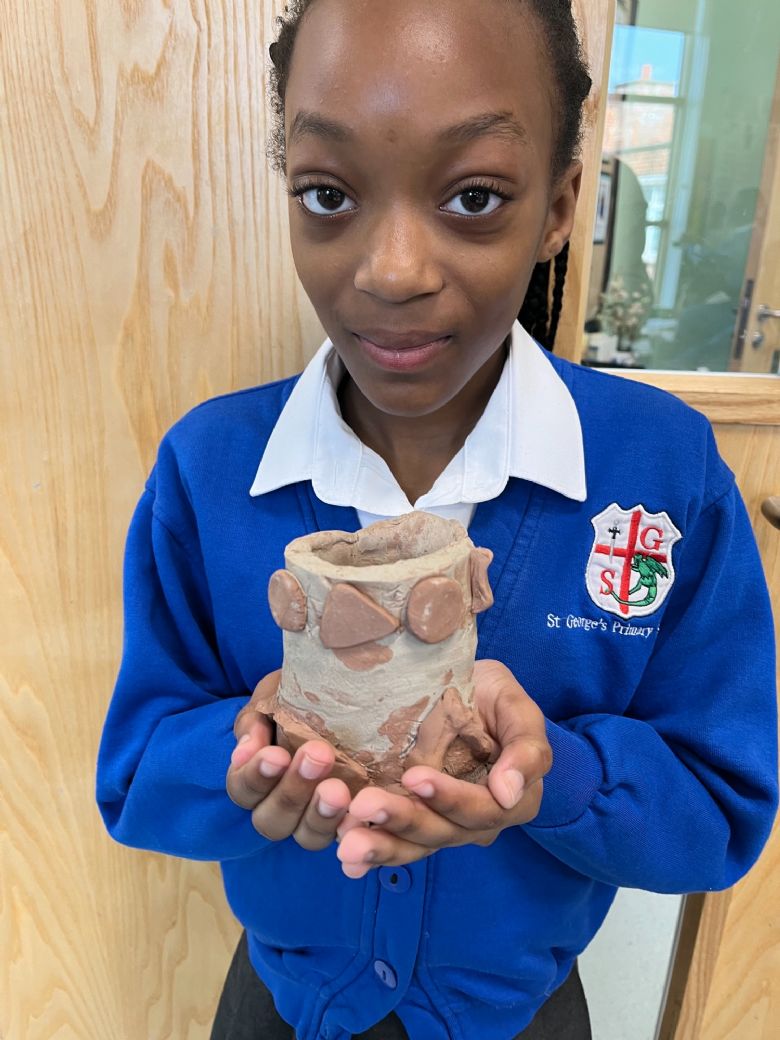 Once dry, children painted them using analogous colours - two or three colours which are next to each other in the colour wheel.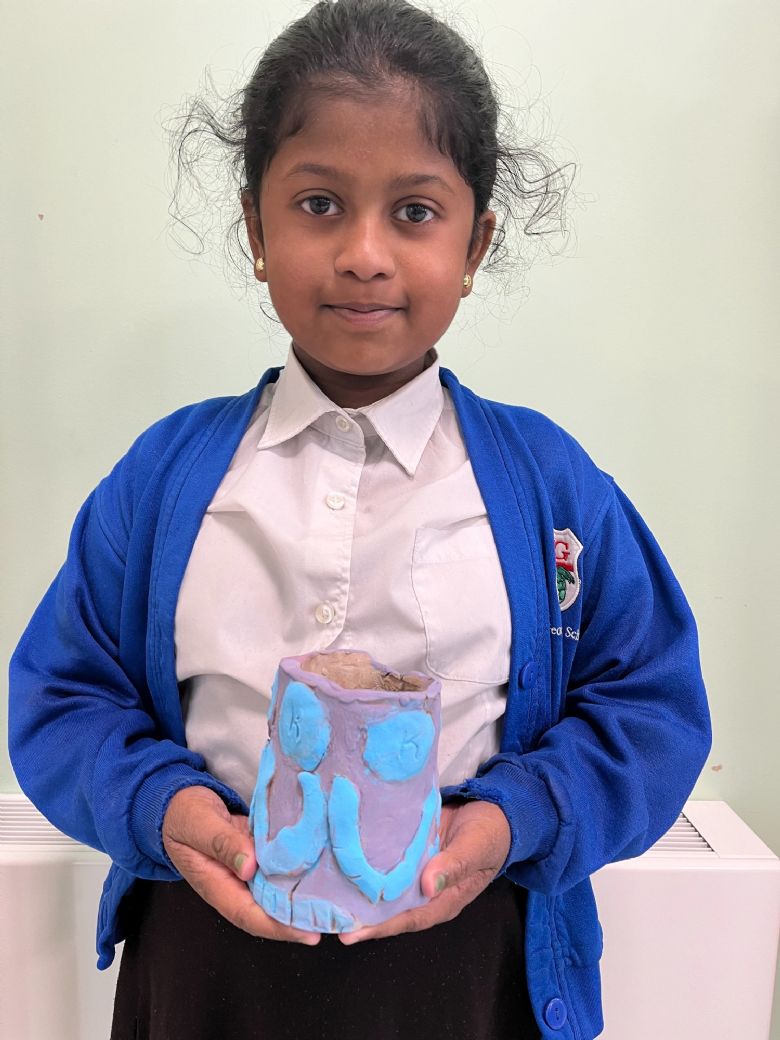 To complete this, children had to:
Be creative. Be proficient. Be reflective.
We have thoroughly enjoyed this 3D art unit, and look forward to the creativity in art and D.T in the summer term.