Year 5 and 6 Residential Review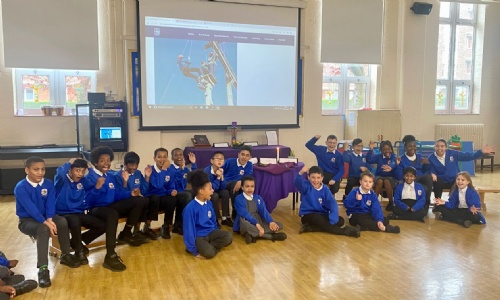 Year 5 and 6 talk the school through the ins and outs of School Journey!
Year 5 and 6 led worship on Tuesday, speaking about their brilliant experiences on school journey.
It was great fun talking through the range of exciting and nerve-racking activities which were on offer.
Everyone was excited to hear how we lived up to our vision statement of being brave as well as our culture statement of being fun and together.

We now have a whole school who cannot wait to have their turn at PGL!