Teacher Training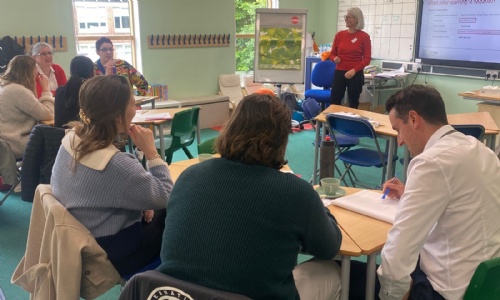 Mr Bayne, who leads on Science across the MAT, invited in science leads from other schools in our family to receive some training in Science.
At St George's we say:
Be brave. Be great. Be you.
This vision is not just for the pupils but is also for our staff. We want all of our teachers to be great.
This week, Mr Bayne invite in Naomi Hiscock, who is Director for Primary Science. She spent the day with adults from across the MAT giving ideas on how to make science even better for our pupils.
We are proud to be a forward facing school who champion CPD.