Life of a Legend!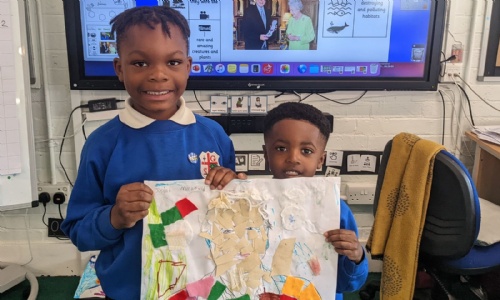 Year 1 Jemison have been learning about Sir David Attenborough.
Our History Vision is:
Be inspired
Be academic
Be reasoned
Our History topic is Significant Individuals and Year 1 have been excited to learn all about David Attenborough. We have learned about how he loves animals and has explored remote parts of the world. He is famous for making wildlife videos and TV shows that have become popular around the world. Jemison class thought about how life has changed since he was born 93 years ago and how he's been recognised for his achievements - even meeting the Queen!
We designed the medal he received for his knighthood to include important parts of his life, such as telling the world about the dangers of chopping down rainforests and destorying animals' homes.
We also made a connection to our art units on Textiles and Collage and enjoyed making creative collaborative portraits.