Pajamarama 2022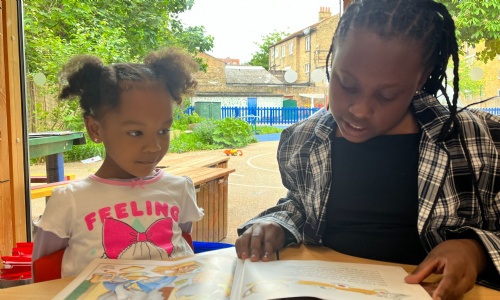 Paired reading, hot chocolate, bedtime stories and dressing in our PJs: Pajamarama is back at St George's!
The whole school was dressed as if it was bedtime today, to raise awareness of reading through the Pajamarama initiative.
We had lots of fun listening to picture books in the afternoon and reading across year groups in the morning.
We also loved having hot chocolate and dressing up in our PJs. Even Mr Janes had some hot chocolate delivered to his office! Another successful year.
Have a look at the fun we got up to below.