You can't catch me - I'm the Gingerbread Man!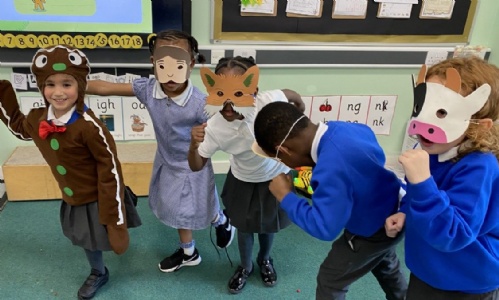 Kahlo Class have been busy immersing themselves in the traditional tale, 'The Gingerbread Man' as part of our topic 'Journeys'.
Reception have really enjoyed our focus story 'The Gingerbread Man' this week.
As part of English, Communication and Language we have been learning to retell the story using props and masks. We even baked our own gingerbread biscuits! Luckily, they didn't run away so we did get to eat them! They were delicious!
In English, we wrote a simple recount of how we made our biscuits. We really persisted with using our phonics to write.
Everyone in Reception has certainly lived up to our Early Years Curriculum Vision Statement:
Be an explorer. Be a trier. Be a talker. Be a creator.
Baking Gingerbread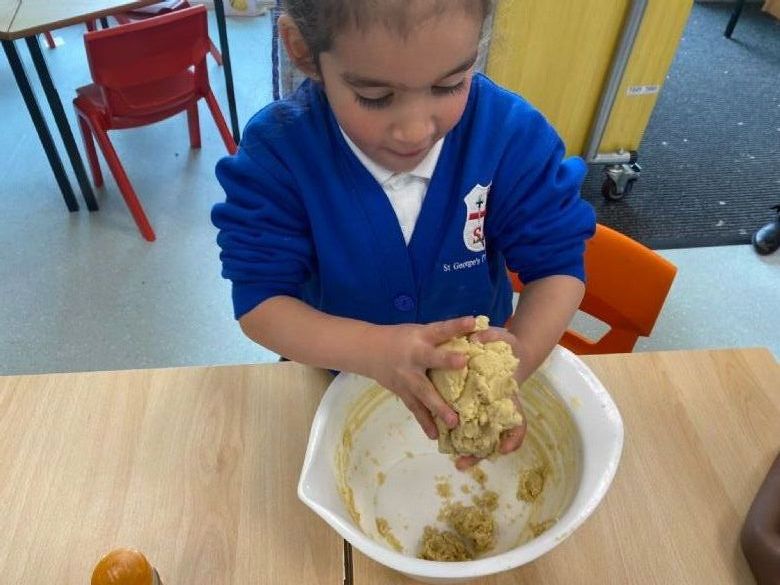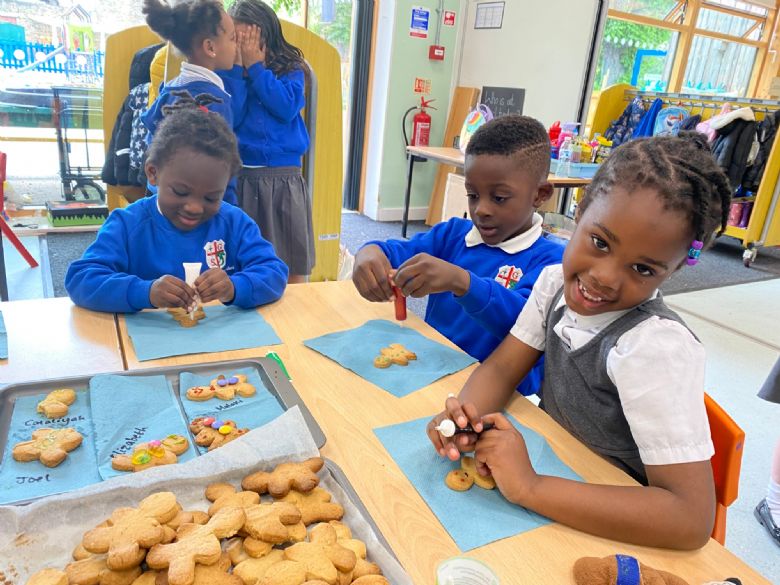 Writing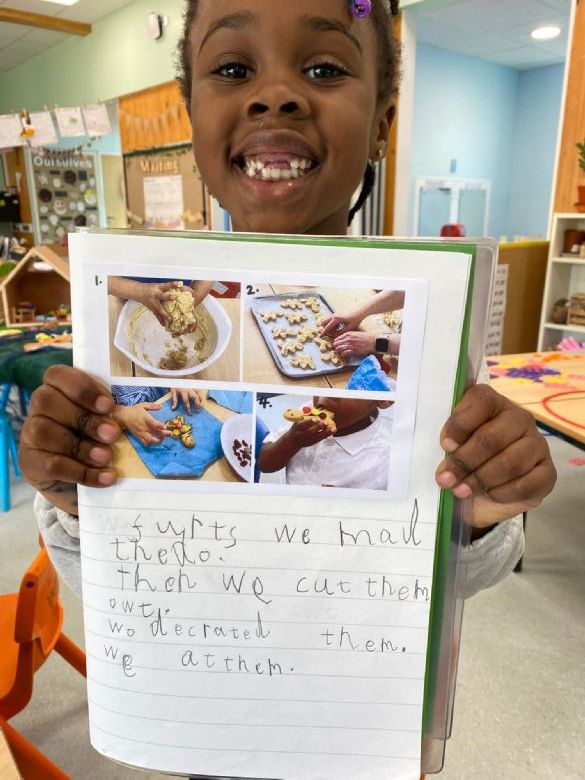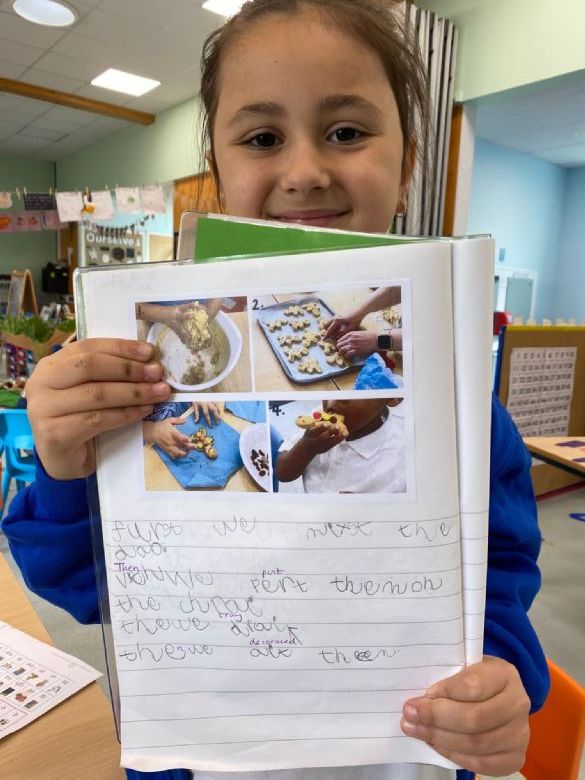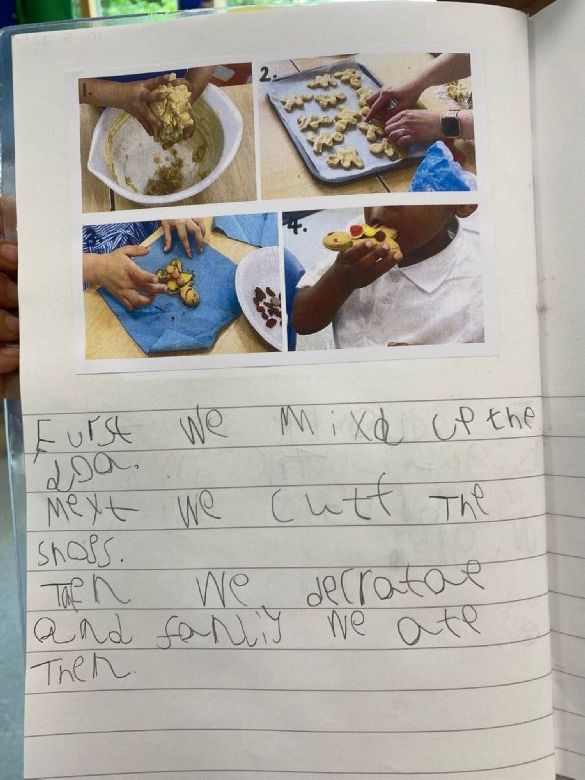 Playing, Exploring and Re-telling