Do you remember?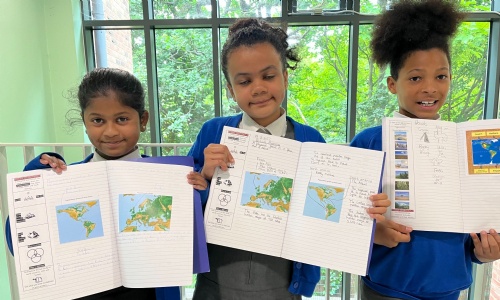 In year 5, we have been revisiting our unit on Biomes around the world.
This half-term in year 5, we have revisited our topic on Biomes around the world. To begin with, we challenged ourselves with some fun online games where we had to match the picture to the correct biome.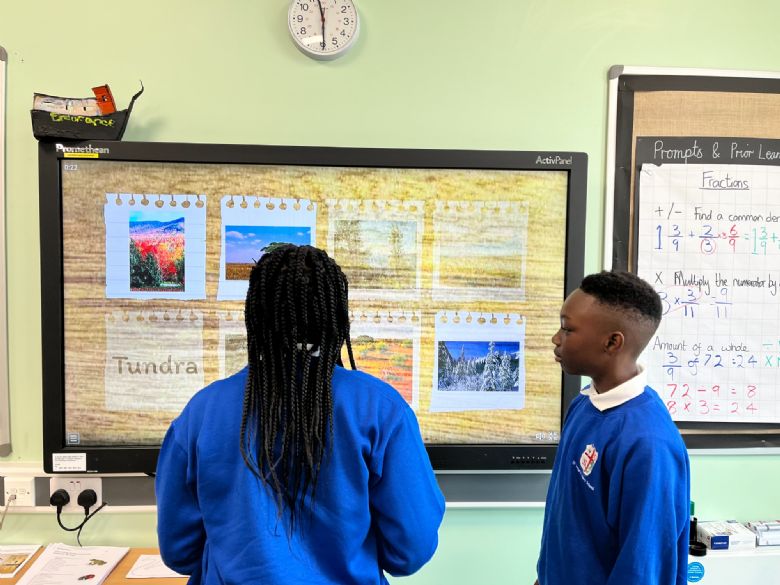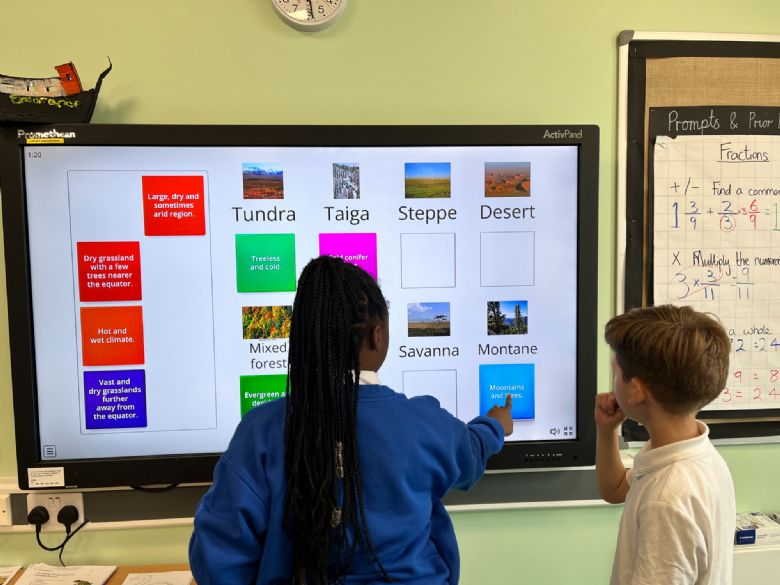 Doing this helped us develop our vocabulary for the different biomes and what biomes are in different areas of the world and why. This linked really well to previous learning about different climates around the world due to the equator. Children were making links well with the biomes and locations linking to longitude and latitude.
Looking at the world's biomes links well with our geography vision of:
Be and explorer. Be global. Be outdoors.
We continued to look at our 3 focus continents; Europe, North America and South America. Again, we revisited the main physical features of the three continents looking at the similarities and differences. Using maps, children were able to recap the different mountain ranges looking at what is similar and different.
Have a look at how we learn our vocabulary and how we have identified physical features in continents.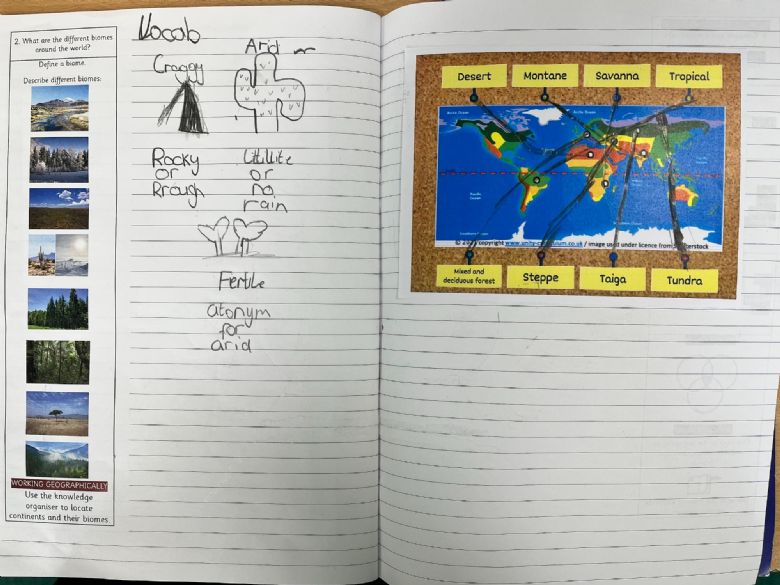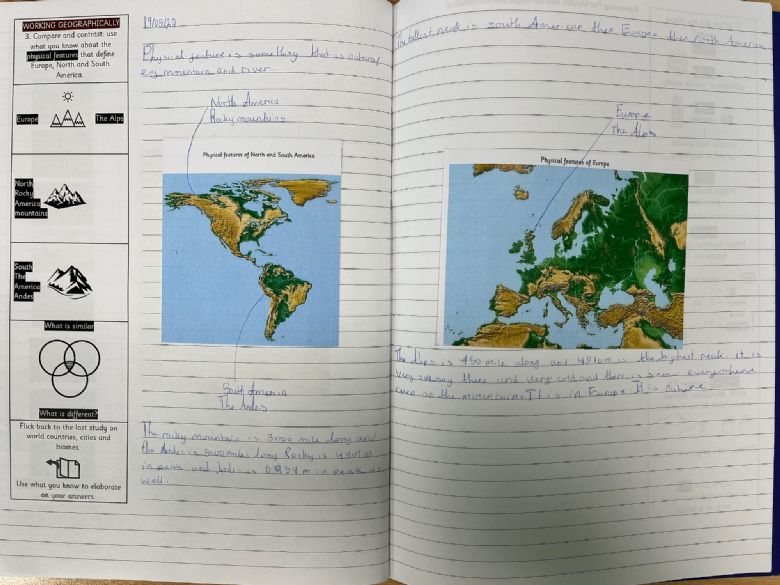 We learnt a lot in this unit! This can be shown in our schema maps!