Community Singers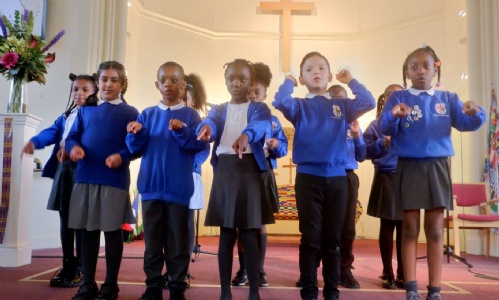 Our Year 3 pupils put on a show at the Forest Hill Community Event 2022.
St George's school were very lucky to be invited to Perry Rise Baptist Church's Community Event on Wednesday evening.
A group of our Year 3 pupils represented the school really well, singing two St George's classics: 'Be Bold, Be Strong'; and 'Bassez Down'.
Mrs King, who led our pupils at the event, and Miss Sarris, who accompanied our pupils, were both really proud of their performance.
A big thank you to the parents who came along to support their children too.