Safety Sessions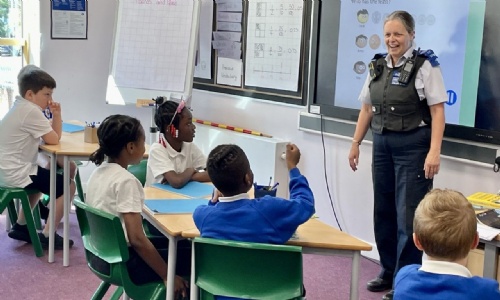 On June 13th and 14th this week, the Police Community Support Officer for our area, Andrea Woolrych, led safety sessions across EYFS, KS1 and KS2.
She reminded our children of how to keep themselves safe if approached by a stranger, when crossing the road and via social media.
This was obviously dealt with sensitively. The sessions gave the children an awareness of what could happen and what they should do in certain circumstances.
All of our fabulous children listened carefully to the advice given and enjoyed the opportunity to ask questions and share their knowledge.
We most certainly have lived up to our RSHE vision statement:
Be healthy. Be safe. Be resilient.
It would be wonderful if you could follow this up at home by having a discussion about keeping safe.