About to pop?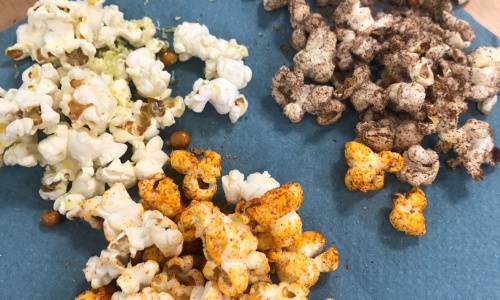 This week, Year 3 have been pop(ping)-stars making yummy, healthy popcorn with three different seasonings. Can you guess our favourite?
Our DT lessons have been getting explosive this week with a pop and a bang! First we learnt some interesting facts about where pop corn comes from, linking our learning to both Science and History. Did you know that archaeologists have found fossilised pop-corn from 4,700 BC?? A-maize-ing! We also learnt that although shop bought popcorn often contains too much fat, sugar and salt, we can make it healthier (and we think better!) when we do it ourselves. We made sweet, sour and savoury popcorn using herbs, spices and citrus peel - yummy!
Why not take our example to:
Be innovative.
Be hands-on.
Be diagnostic.
You can make your own DIY popcorn at home. Just plain pop corn? You can do butter than that!