Powerful Painting in Year 5!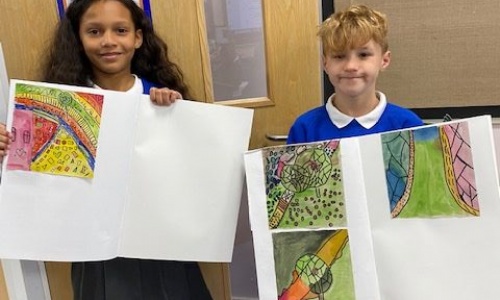 Year 5 enjoyed recreating the work of Friedensreich Hundertwasser in art this week!
In Year 5, our art topic is drawing and painting. We looked at Hundertwasser's painting 'Green Town'.
Last week, the children used viewfinders to sketch zoomed in parts of the painting.
Then they chose one of these sketches to create a blown up drawing and painted using water colours. Using black pens, children then carefully added strong lines in the style of the artist.
Our vision for art is
Be creative.
Be proficient.
Be reflective.
The children were definitely creative and proficient when adding their colours and lines! Next, we will be creating our final pieces based on landscapes inspired by Hundertwasser's work.