U10 Football Tournament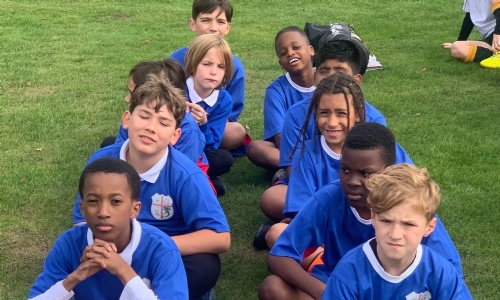 On Tuesday 4th October, the year 5's represented St George's at the annual Dulwich College tournament.
On Tuesday 4th October, St George's attended the annual U10 Football Tournament at Dulwich College. This was the first time St George's have attended this tournament, where the children mat the P.E values really well of:
Be passionate. Be respectful. Be determined.
The children took part in a round-robin format, where they played 5 other schools. Children showed determination and respect throughout the whole tournament, and we look forward to returning next year!