Count to Ten with Handa's Hen!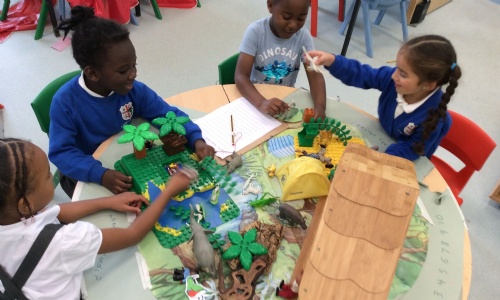 Year 1 have been combining our work on numbers within ten with our latest story!
At St George's we say:
Be a reader.
Be a writer.
Be a communicator.
The story of 'Handa's Hen' is a sequel to the much loved 'Handa's Surprise' which the children enjoyed in Reception. The class have followed the search for Mondi the missing hen, learning new vocabulary such as peeped, peered and hunted, as well words to describe emotions like frustrated, surprised and disappointed. Our provision environment has included an 'African Adventure' Small World with puppets made by the class!
As we have read the story and spotted the counting patterns, we have also described each scene and the animals encountered using adjectives. We have then written our descriptions in sentences.