Faith Radio Returns!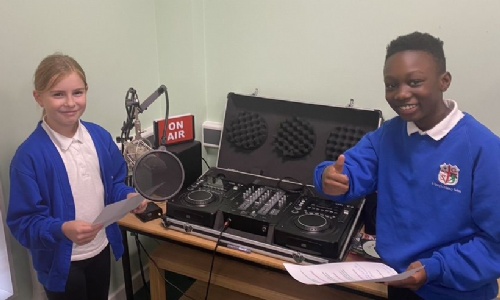 Our fantastic 'Faith Radio' has returned to St George's airwaves!
This week saw the return of the 'Faith Radio' beaming out across the St George's airwaves.
Year 6 kicked things off with this month's theme around generosity. They talked about what it is, examples from the bible and gave some great examples how they will try and be generous themselves this month.
The radio gives our children the chance to Be Brave as the radio is broadcast across all year groups and throughout the school. It gives an opportunity for reading and real life experience of being a radio DJ!