Odd Socks Day 2022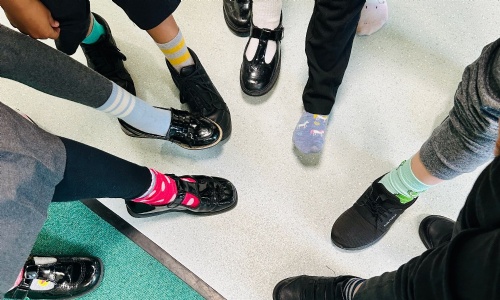 We kicked off Anti Bullying Week at St George's with Odd Socks!
At St George's, our subject vision for RSHE is:
Be healthy. Be safe. Be resilient.
Weeks like Anti Bullying Week give us the opportunity to learn how we can stay physically and mentally healthy and stay safe, as well as supporting others to do so too.
A big thank you to everyone who participated in Odd Socks Day this week.
It is an initiative laid out by the Anti Bullying Alliance. Pupils are encouraged to wear odd socks to promote difference.
Some of our staff got involved too... can you guess whose socks are whose?!