School Council Take Over Assembly!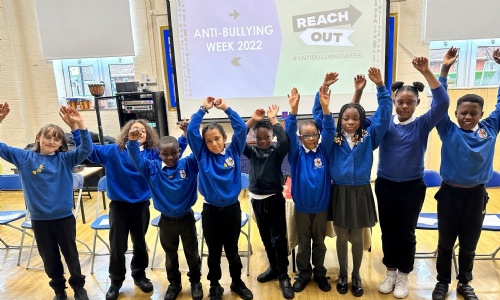 School Council Led Whole School Worship today to teach us all about Anti Bullying!
At St George's, our RSHE curriculum vision statement is:
Be healthy. Be safe. Be resilient.
School Council had a look at the resources from the Anti Bullying Alliance this week and decided to take action!
They decided to lead an assembly with the theme of 'Reach out'.
During the assembly, we clarified what bullying is as a school and what we can do about it.
We decided that to 'Reach out', we needed to make sure we told a trusted adult, friend or family member. Together, we decided, we can make a difference.
Thanks School Council!