Good News! It's the Nativity!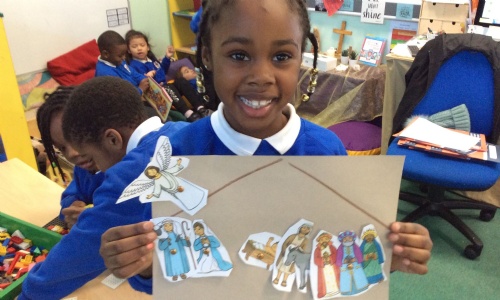 Year 1 Jemison Class have been getting excited about discovering the story of Jesus' birth.
We have been immersed in the Christmas Story across the curriculum in RE, Writing, Art, Music and Drama!
Our RE vision is:
Be curious. Be informed. Be reflective.
Year 1 has learned about many different characters form the Nativity story: Angel Gabriel, Mary, Joseph, the Innkeeper, the Shepherds and the Wise Men. We reflected on what it would be like for those people 2000 years ago. We have been writing the story in order, using pictures to help us. The children have also created a stable scene including those characters.
As well as rehearsing lines and songs for the Nativity Play 'It's a Party', we have been singing lots of other Christmas songs, ready for our own party next week!