Christmas Christingles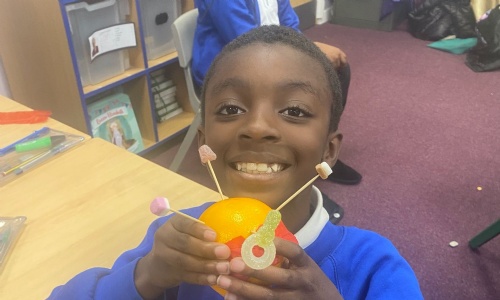 Year 2 have been busy making their very own Christingles.
Our RE curriculum vision statement at St George's is:
Be Curious.
Be Informed.
Be Reflective.
In our RE sessions, we have been learning that many Christians refer to Jesus as the 'light of the world'.
Linked to this, and as we are in our second week of advent, we made our own Christingles.
The pupils were certainly curious when they saw a ready-made Christingle for the first time. They became more informed as we earned what each part represents:
Orange - the world.
Red ribbon - Jesus' blood and God's love.
Candle - Jesus' light of the world.
Sweets - the four seasons.
Finally, once we had made our own Christingles, we reflected on what they represented to us.
Have a look at our creations below.
Learning about the different parts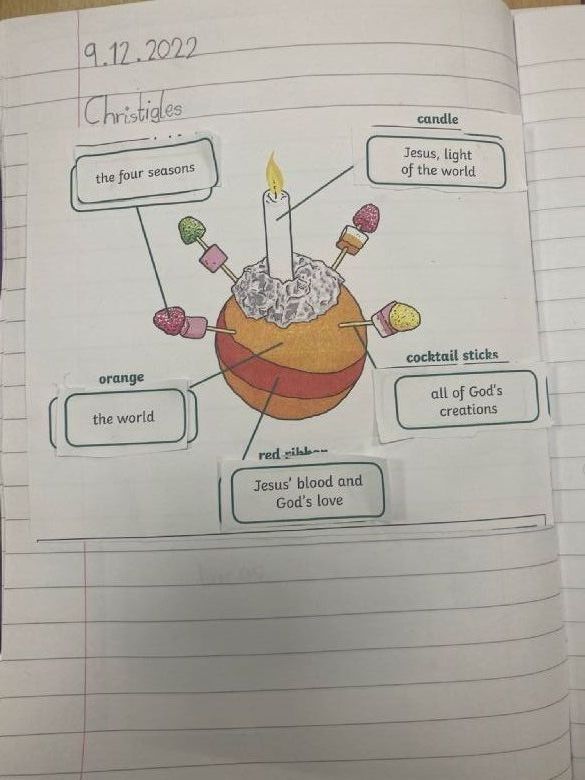 Busy making our own


Our Creations