Last print before the holidays..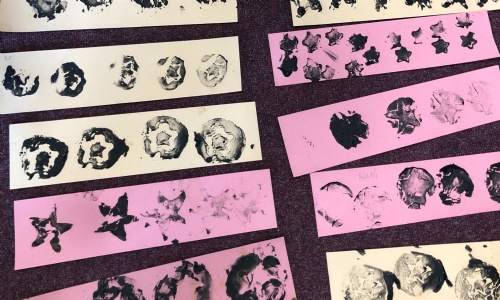 Year 3 have been making some festive prints on the last day of term...
The holidays are nearly here,
But in Year 3
We commit to cheer!
With our stars
So bold and bright
We say "Merry Christmas to all and to all a goodnight!"
In our final week, we have created stencil prints of fossils and stars and learnt how to create stencils from clay. We have also perfected our performance poetry, acting out "'Twas the Night before Christmas" to the class.
We have had a great term of learning, making lots of progress and having fun. Now we are looking forward to a well-earned break, so we can come back and again be ready to:
Be creative
Be proficient.
Be reflective.
Merry Christmas from all of us to all of you!