Our Anti-Idling Campaign Continues!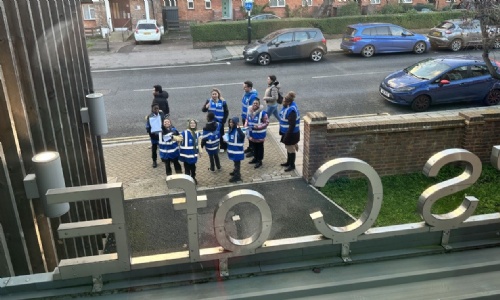 Check out our new banner, created by St George's pupils in partnership with Lewisham.
Back in November, St George's had a special visitor who taught Key Stage 2 all about the dangers of idling and pollution on our roads.
Check out our news story on the special day here.
During the day, our pupils made some infographics displaying what they had learned.
As part of Lewisham's Anti-Idling Project, our infographics have been used to create a banner, which some of our lucky Year 6 team helped put up outside our school.
Our vision statement at St George's is:
Be brave. Be great. Be you.
A key part of living out our vision of being brave, we are proud to be Courageous Advocates at St George's, ensuring we fight and campaign to make the world a better place.