Coming to England!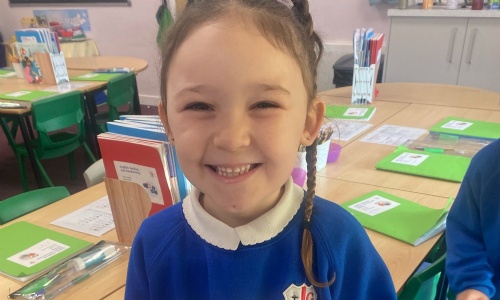 In Benjamin class, we have been reading Coming to England by Floella Benjamin.
Did you know our class was named after her?!
Our curriculum vision statement for English at St George's is:
Be a reader. Be a writer. Be a communicator.
We have been readers of our class text 'Coming to England'. We have also been writers by developing our writing skills.
We have been writing expanded noun phrases based on the exotic fruit mentioned in the story and to describe what Floella wore to school.
We also used our five senses to describe our fruit: we got to taste bananas, mangos and pineapple. They were all delicious! All of these fruits were found in Trinidad when Floella was a little girl before she came to England on the wind rush ship.
Check out the fruits we tried and some of our writing below.