Children's Mental Health Week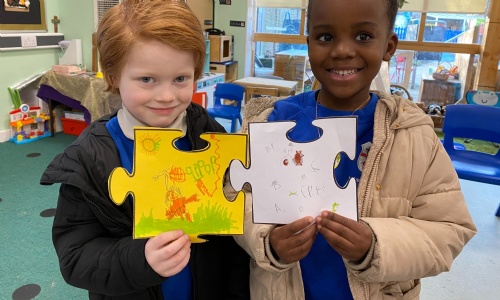 This week, schools and local communities across the UK took part in Children's Mental Health Week.
It's run by children's charity Place2Be, and is designed to shine a spotlight on the importance of children and young people's mental health.
This year's theme, 'Let's Connect', is about making meaningful connections. As we recover from a really disrupted few years when many young people were isolated and lonely, this is a really important message to remember.
People thrive in communities, and this connection is vital for our well-being. When we have healthy connections – to family, friends, and others – this can support our mental health and our sense of well-being.
At St George's, our culture statement is
We are fun. We are together.
Have a look at some of the activities we took part in across the week.
Reception Class:
In Reception, children thought about what connects them as a class as well as with their friends and family.
They created jigsaw pieces with representations of activities that help them connect with others.
"Playing basketball helps me connect with my friends" - Brandon
"Me and my mummy sing together." - Eve
Jemison Class:
Year 1 talked about what makes them connected. They then created a whole-class paper chain.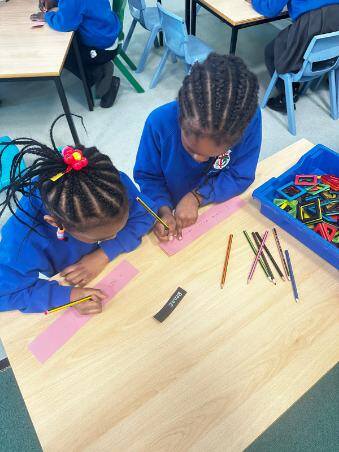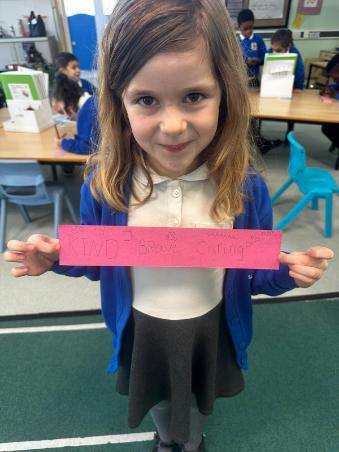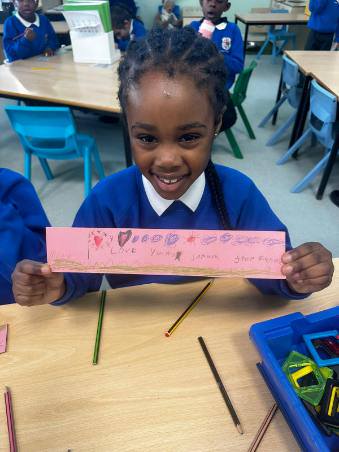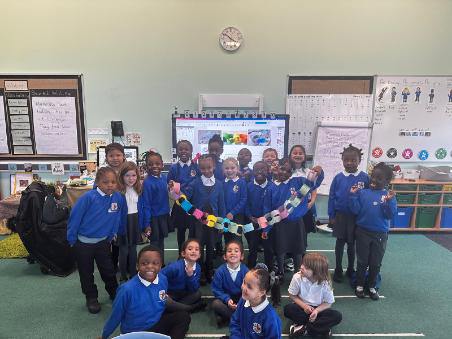 Shackleton Class:
Year 5 connected during the daily mile, teaming up with class members they would not normally walk with.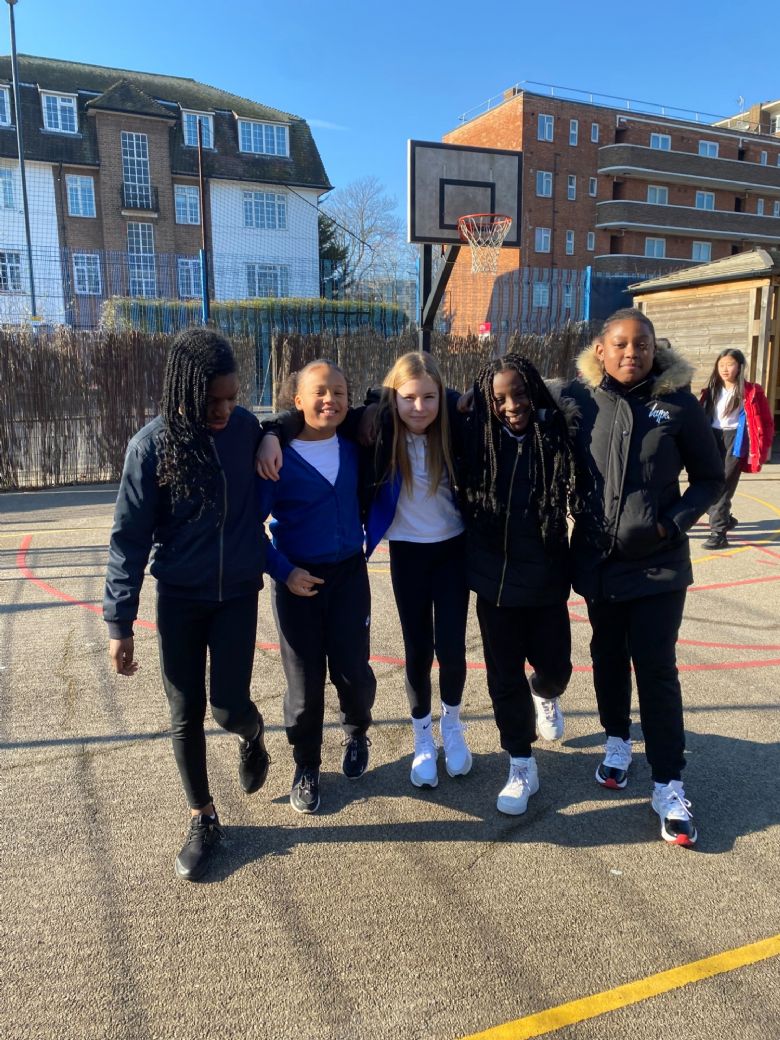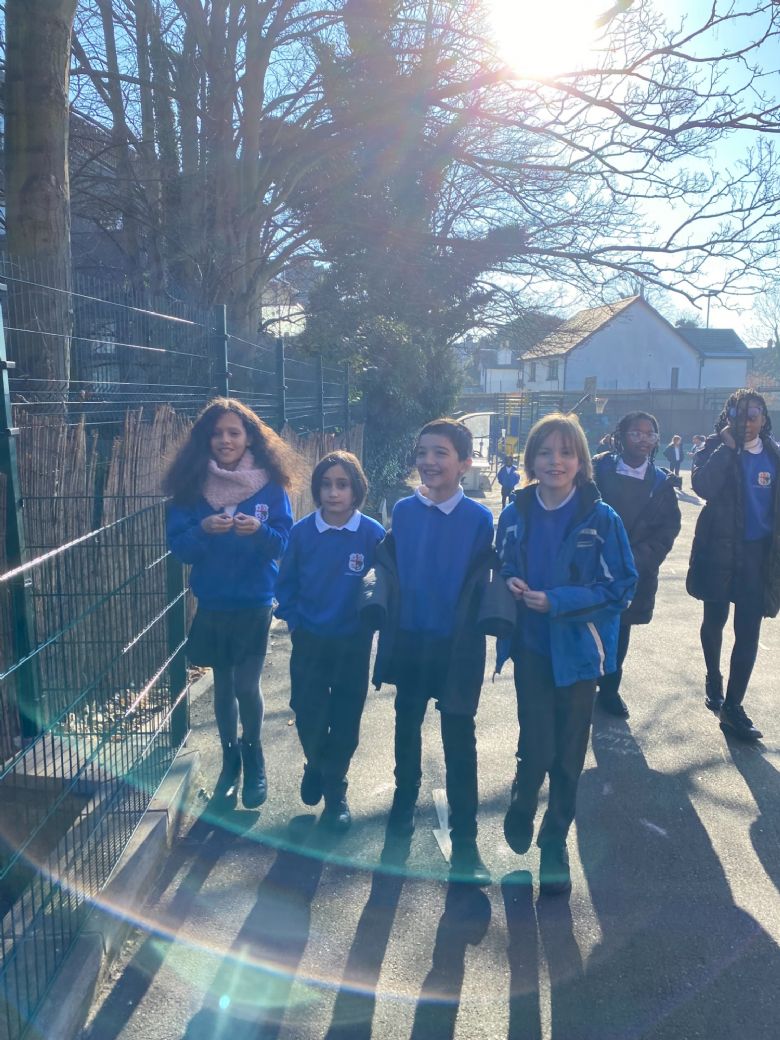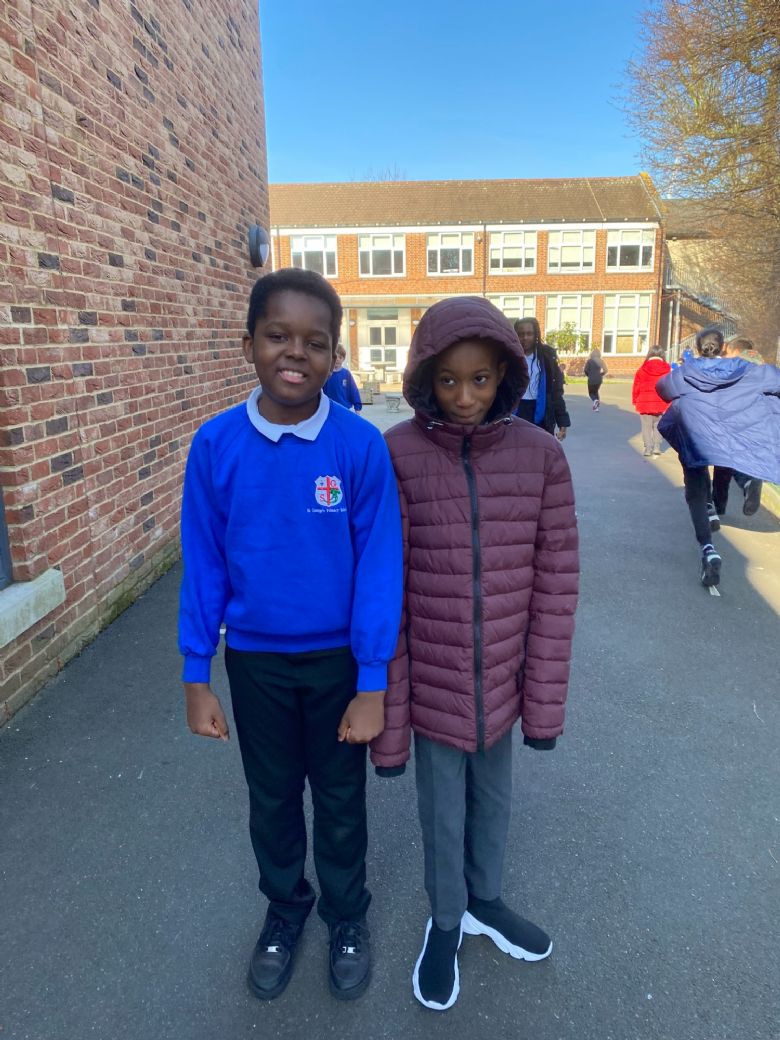 Best Class:
Year 6 connected by dancing together.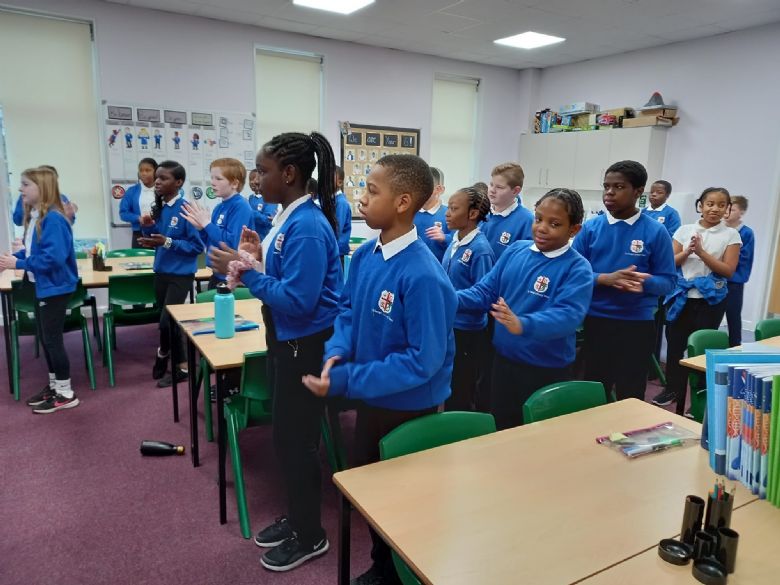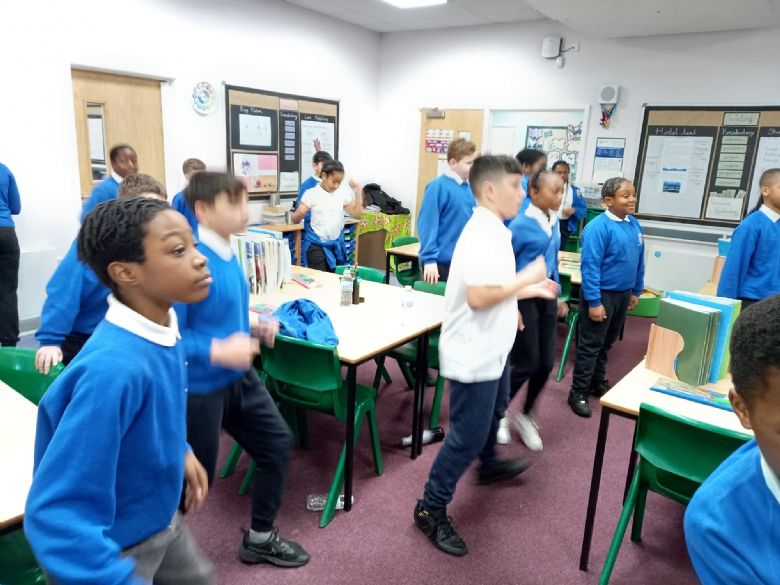 Whole School:
Children's Mental Health Week culminated with a 'Dress to Express' day today. Staff and children used expressed themselves by wearing an outfit of their choice. Everyone donated £1.00 to Place2Be.