Maths Tutoring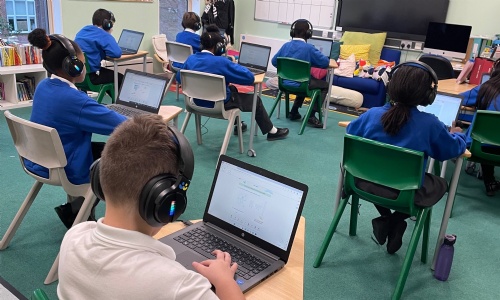 Across this half term, lots our children have had access to high quality English and Maths tuition.
Children have worked either one-to-one or in small groups each week with their tutor for a period of fifteen weeks.
This is a fantastic opportunity for all those children involved and has made a real difference both to their progress and confidence. A big well done to all the children who have taken pat and been so conscientious.
Maths Tuition via Third Space Learning