A Pig Tail!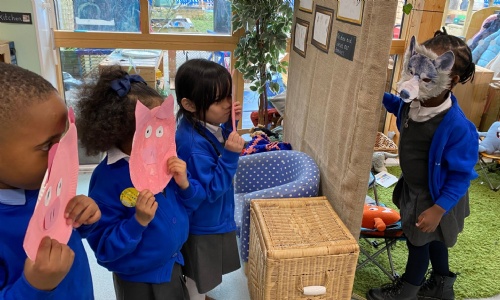 As part of our topic 'Animals', Reception class have really enjoyed 'The Three Little Pigs'.
This week, we have really lived up to our Early Years Vision!
Be an Explorer. Be a Trier. Be a Talker. Be a Creator.
As part of our communication and language development, we have enjoyed acting out and re-telling the story of The Three Little Pigs. We created our own masks and model houses in expressive arts and design to use as props.
In English, we have been persisting with using our phonics to write the story as well as descriptions of the big, bad wolf. We tried hard to use new and interesting vocabulary.
In RE, we have been learning about Shrove Tuesday, which is celebrated on the Tuesday before Lent begins. Lent is a time when Christians are getting ready for Easter. In the past, people gave up food like eggs, milk and sugar at Lent. The day before Lent began, they would use up all these foods by making pancakes. That is why people eat pancakes on Shrove Tuesday! We enjoyed our own pancakes and they were delicious!
Writing


Expressive Arts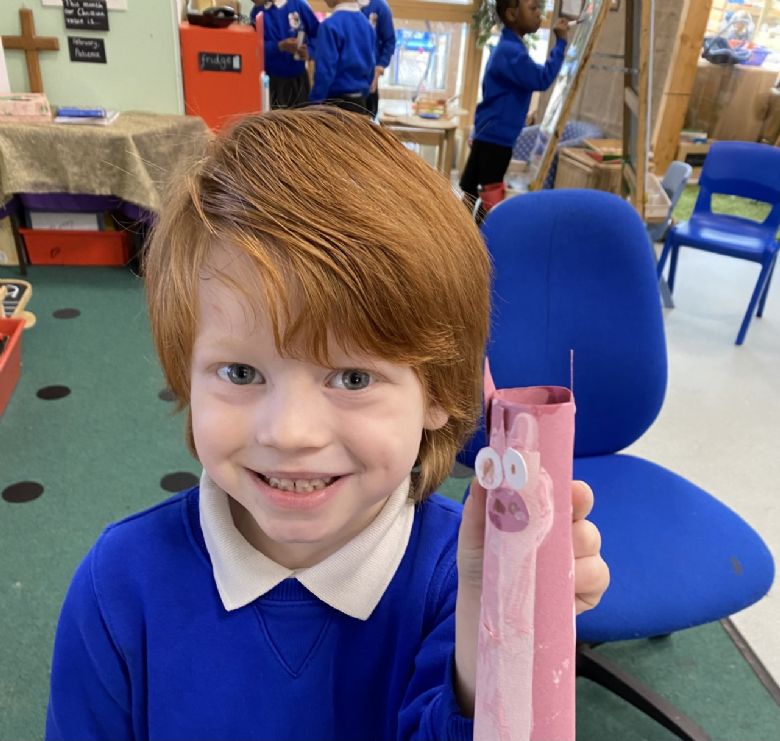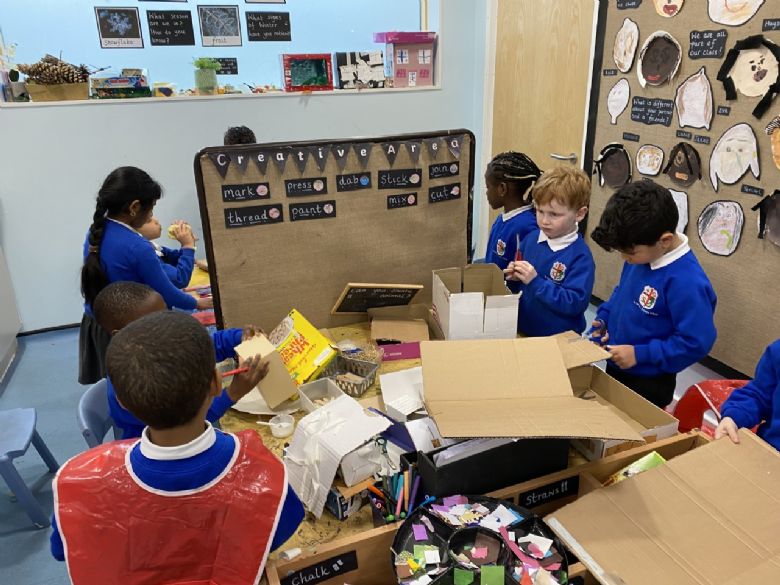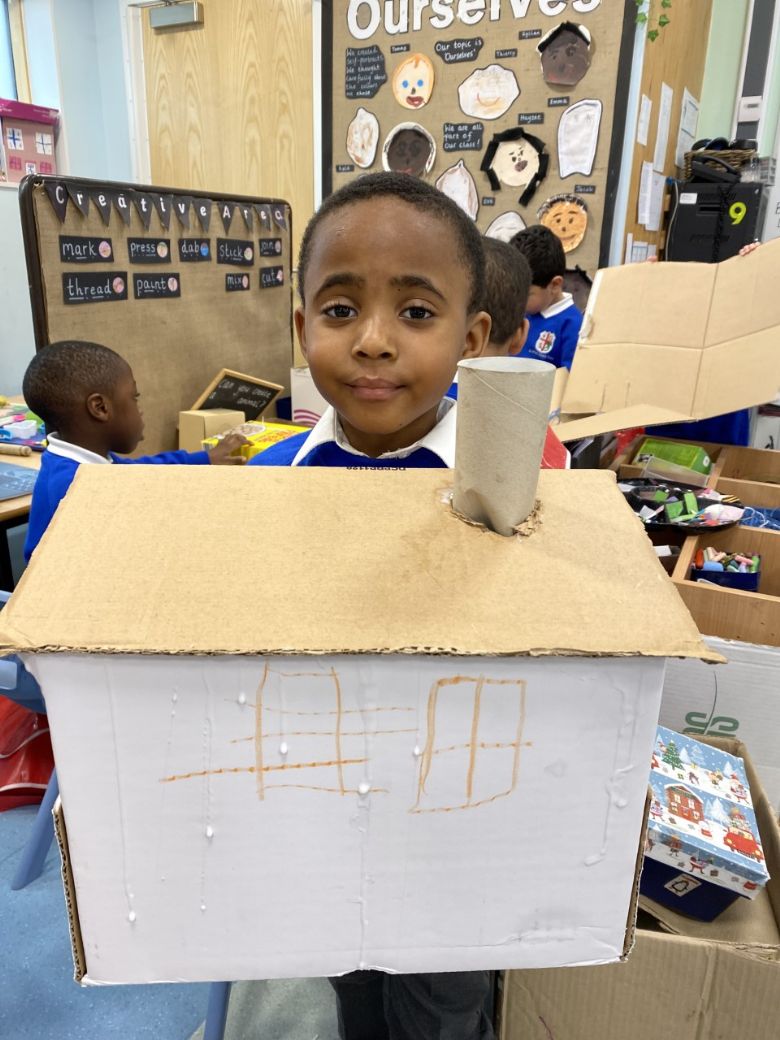 Re-telling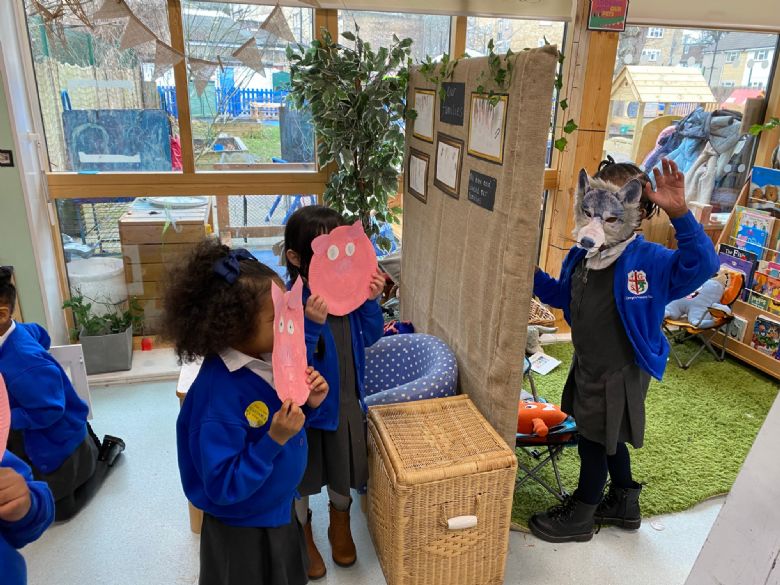 Shrove Tuesday