Making a difference our way!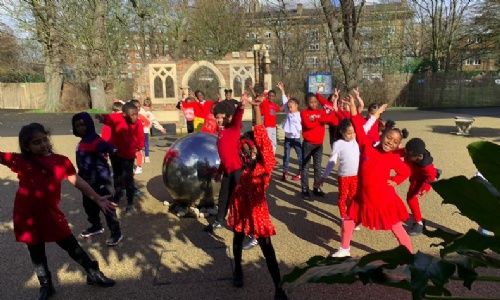 In honour of Red Nose Day, Year 3 have been performing our version of Jerusalema by Master KG. We are FUN, we are TOGETHER!
This half term, Year 3 have been practising singing and making a routine to Jerusalema by Master KG. Jerusalema is a song that speaks to Jerusalem being the spiritual home of some Christians, whilst being set in Africa, showing many different groups expressing themselves creatively.
We were inspired to pull together our learning about London being our physical home in Geography, reflecting on what a spiritual home means to us and expressing our own creativity in the form of Dance. We love the result and hope you enjoy it too!
As our culture statement says:
We are FUN. We are TOGETHER.