Reverent Reflections!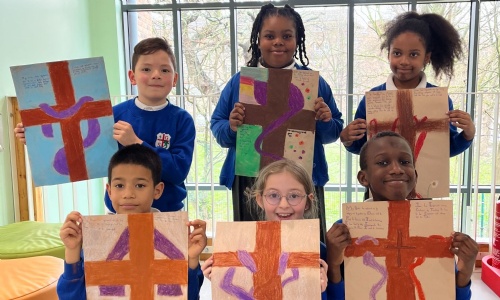 For our Easter topic in R.E, Tull class have made crosses with their reflections.
Our final topic of the term in R.E was 'What happens in Churches during Lent and Easter?'. To begin the topic, we reminded ourselves of what is Lent and the Easter story.
Once we had recalled the main events of Lent, we looked at the specific days of Ash Wednesday, Passion Sunday and Palm Sunday. We learnt about what happens in Churches on these days, and children shared their personal responses to times that they had been to church and had seen the purple cloth. We also remembered when Father Richard used ash to mark a cross on Ash Wednesday.
Once we looked at the key days of Lent, we then focused on the key days on Holy week. Children learnt about the key events of Maundy Thursday, Good Friday, Holy Saturday and Easter Sunday. For each day, we reviewed the key parts of the Easter story and what happens in Churches. We learnt about how the Liturgical colour changes and how the alter also changes for the different days. It was great to hear a personal response from a member of our class, who is going to be Admitted to Communion on Holy Saturday. He explained with such joy about what he had to do and what was going to happen! We can't wait to hear about his first Communion after the holidays.
When we focused on Good Friday, children discussed why it was called 'Good' if it was a sad day. We then reflected on how Jesus has influenced many Christians then discussed who has influenced our lives now. After our refection, we designed crosses thinking about the key liturgical colours we had learnt.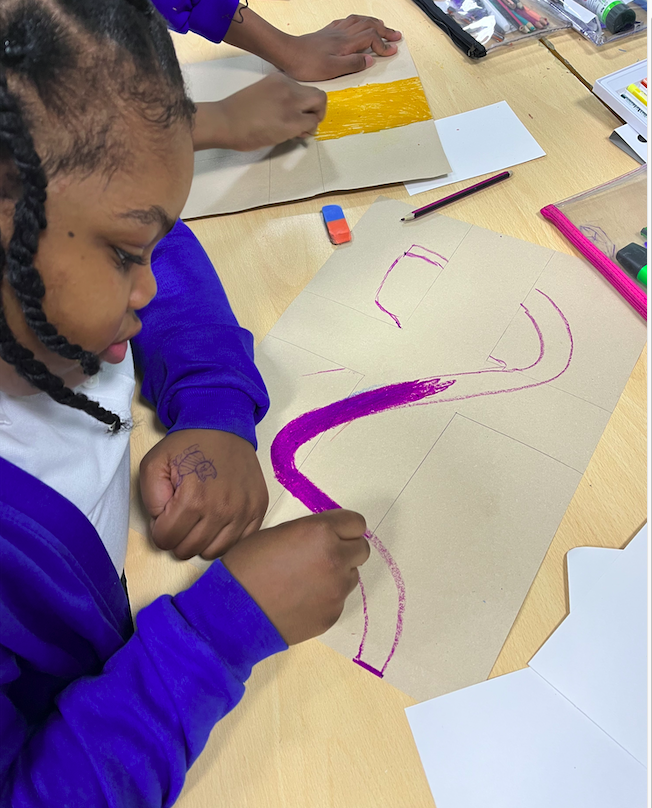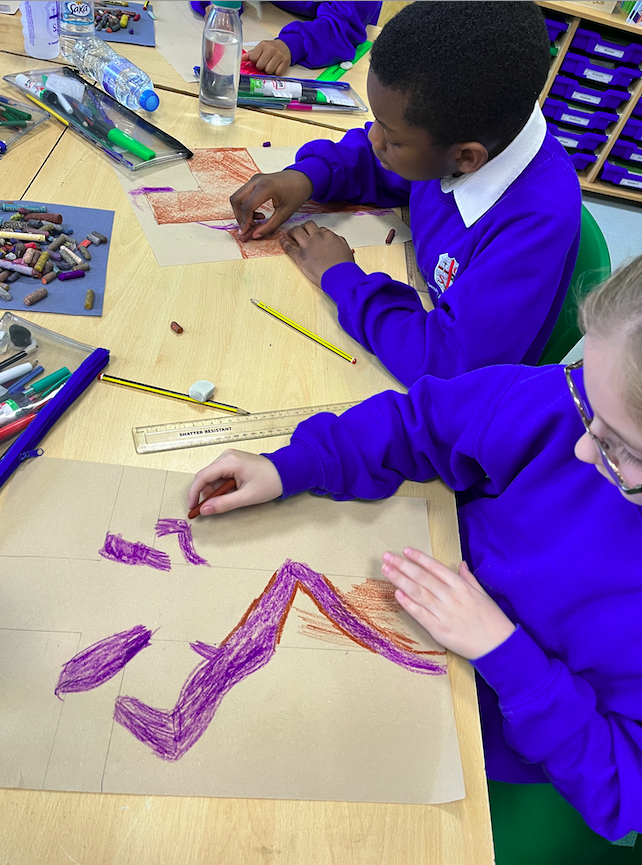 Children then wrote their reflections about who has influenced them and also how they believe Christian's had been influenced by Jesus.
This fits in well with our R.E vision of:
Be Curious.
Be Informed.
Be Reflective.
Here are some of our crosses and reflections: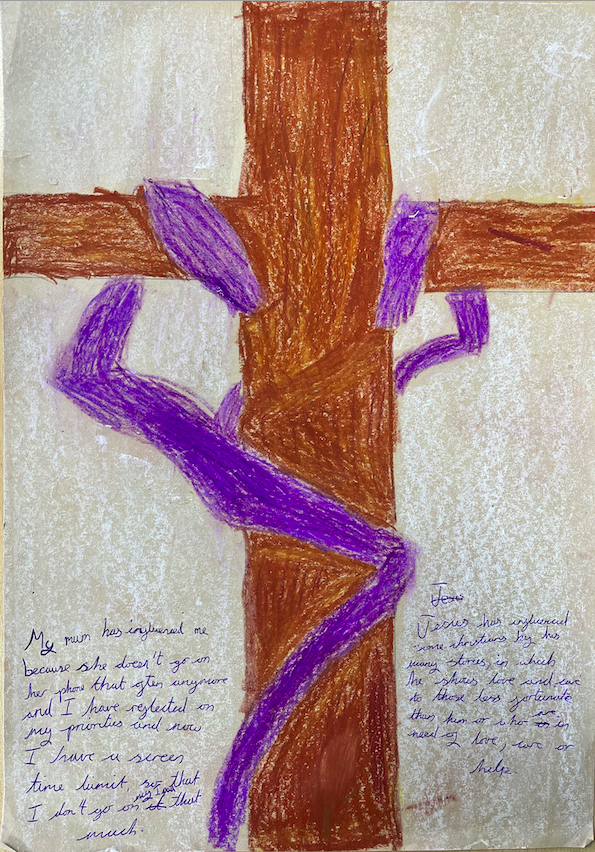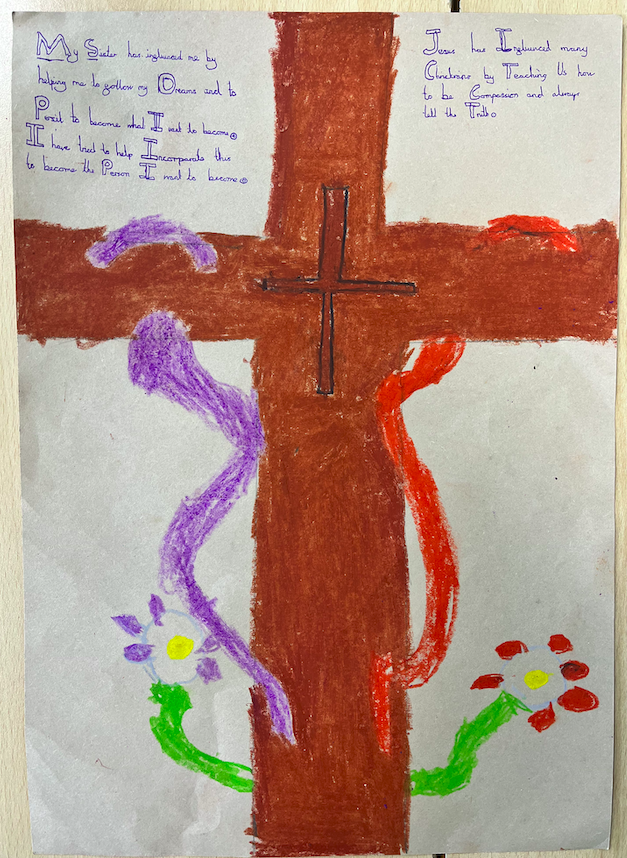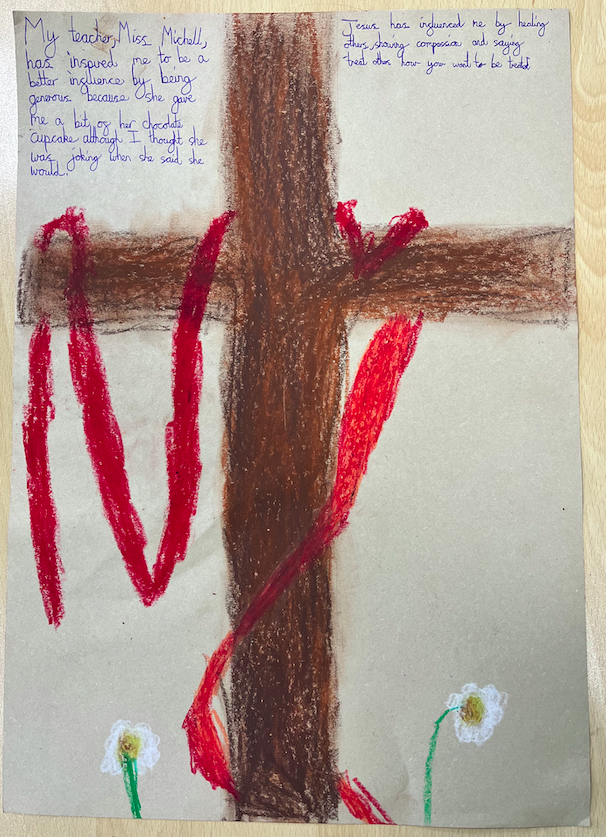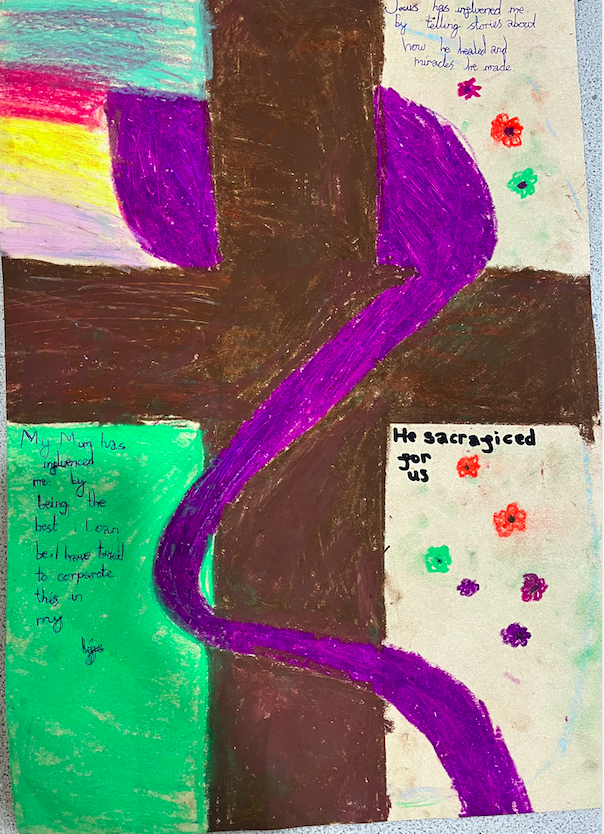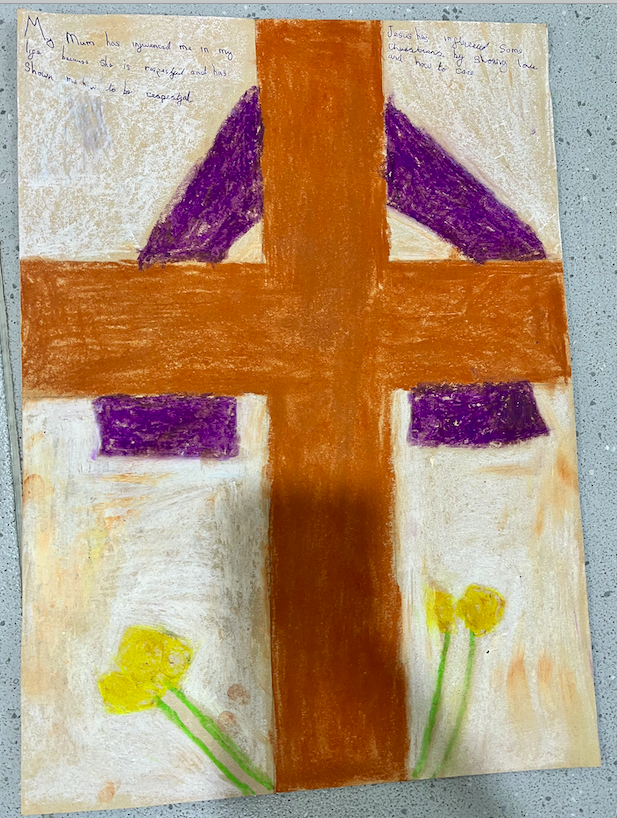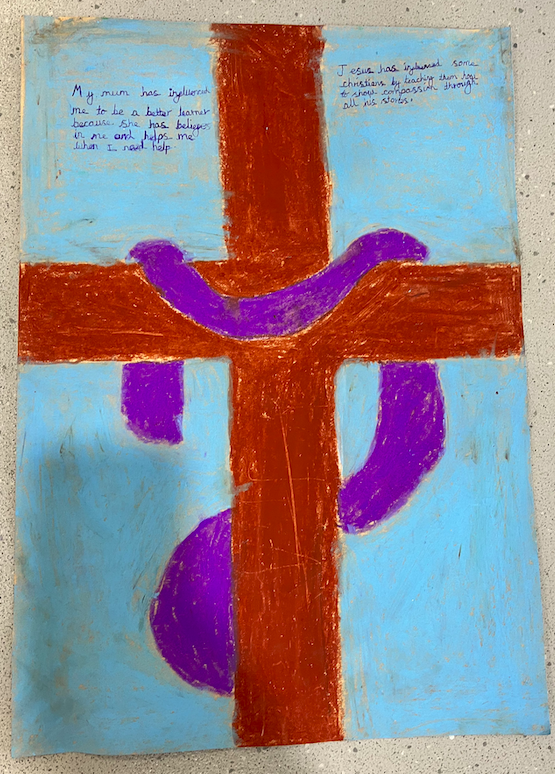 Tull class would like to wish everyone a very happy Easter!