Easter At Our Church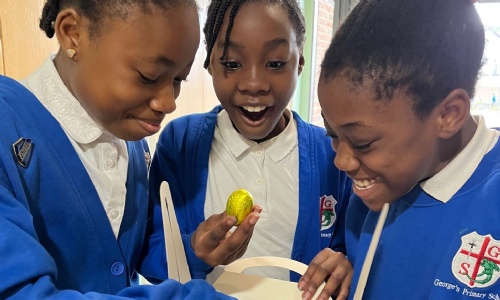 On Thursday this week, the whole school walked to our Church for our Easter Service.
Our Culture Statement at St George's is:
We are fun. We are together.
Our togetherness extends to friends and families, as well as our church, St George's Church.
Every week, Father Richard comes in and leads worship with the children. On special occasions, however, Father Richard invites the school to take the walk to the church.
During the service, we talked about what Easter Eggs represent.
The service was led by our Faith Team, who were fantastic representatives.
As a final thank you, Father Richard has given all pupils a mini Easter egg to take home and enjoy. Thank you Father Richard!
Making our way: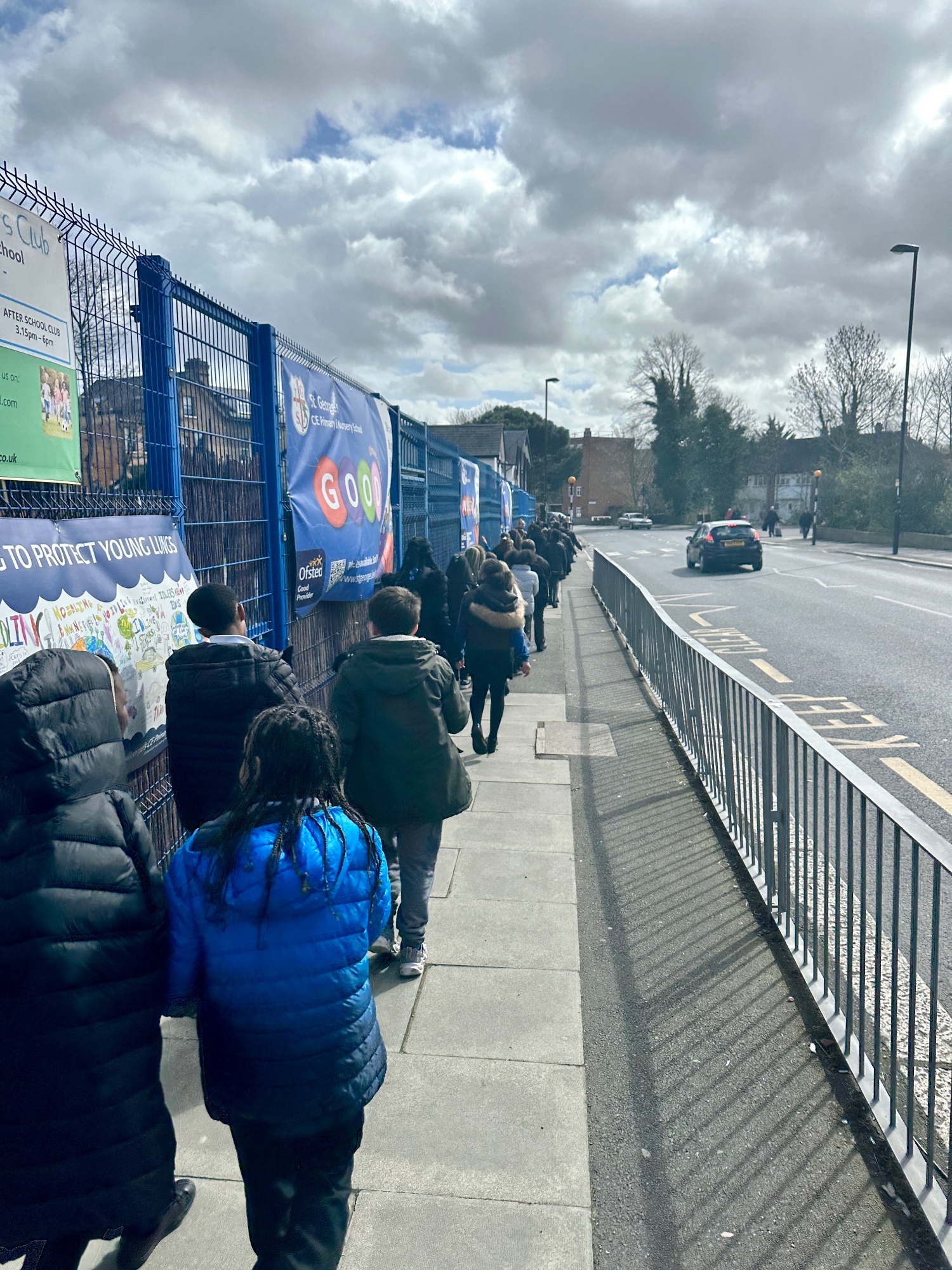 Wise words from Father Richard: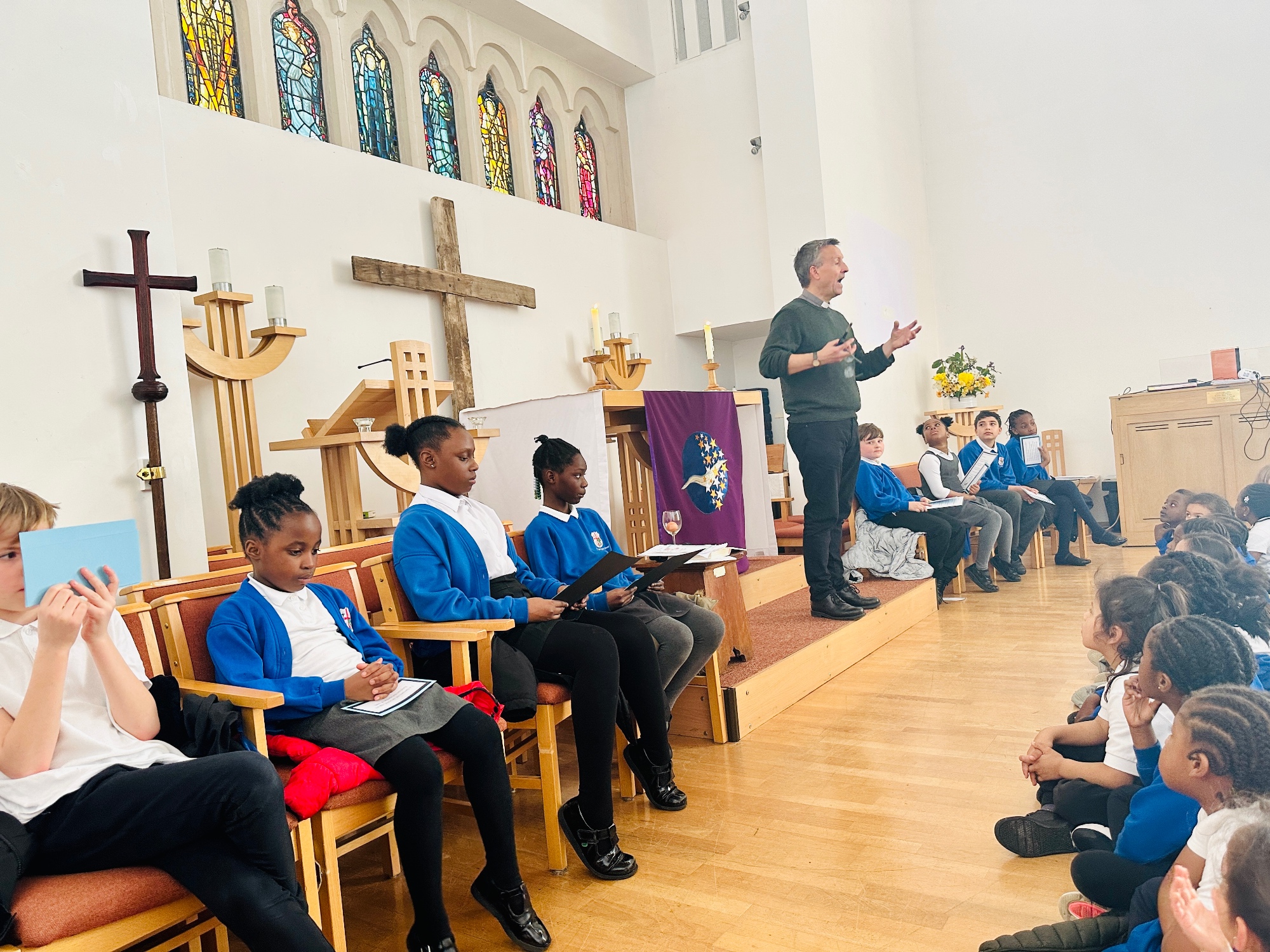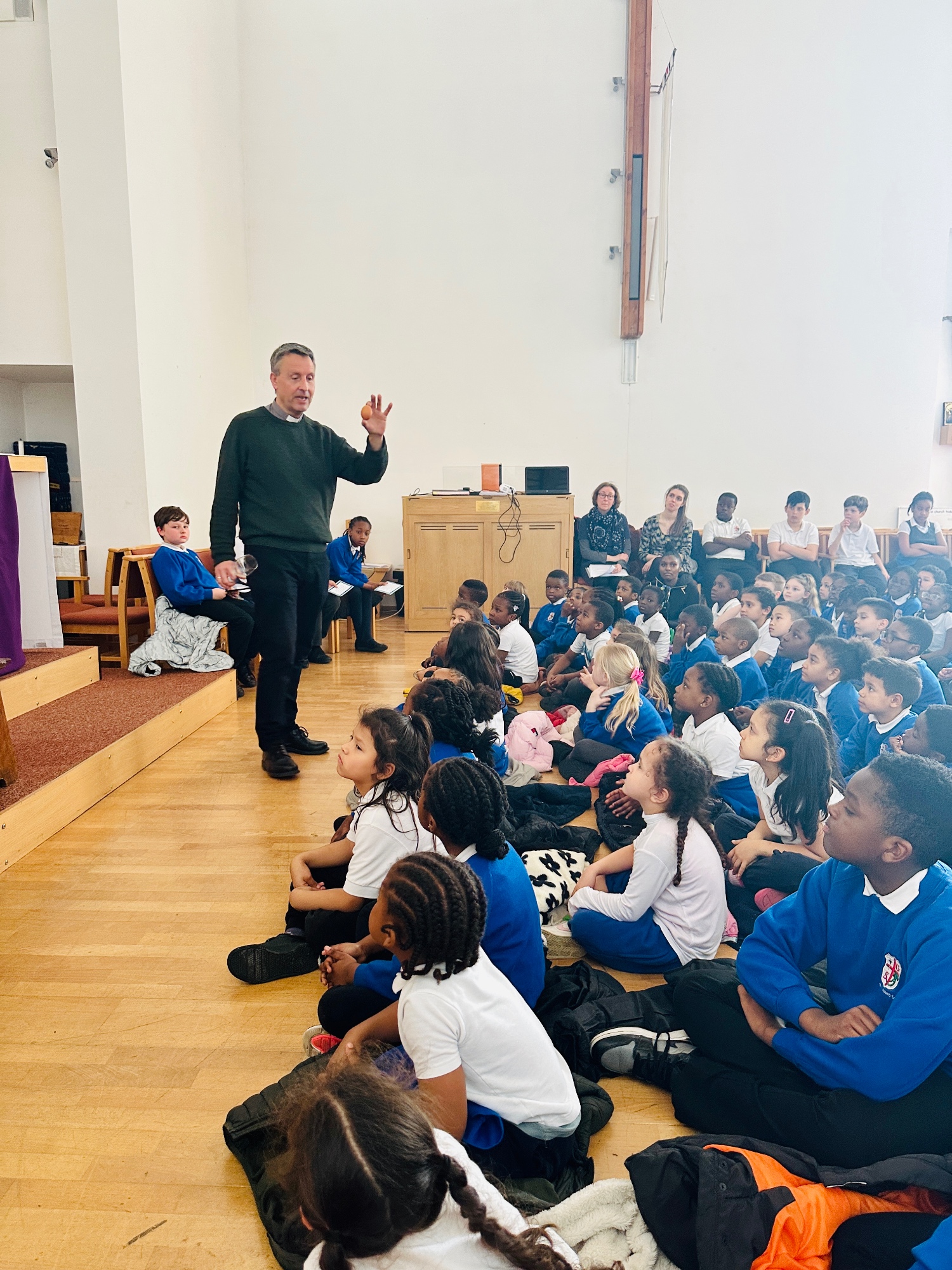 Faith Team Lead the Way: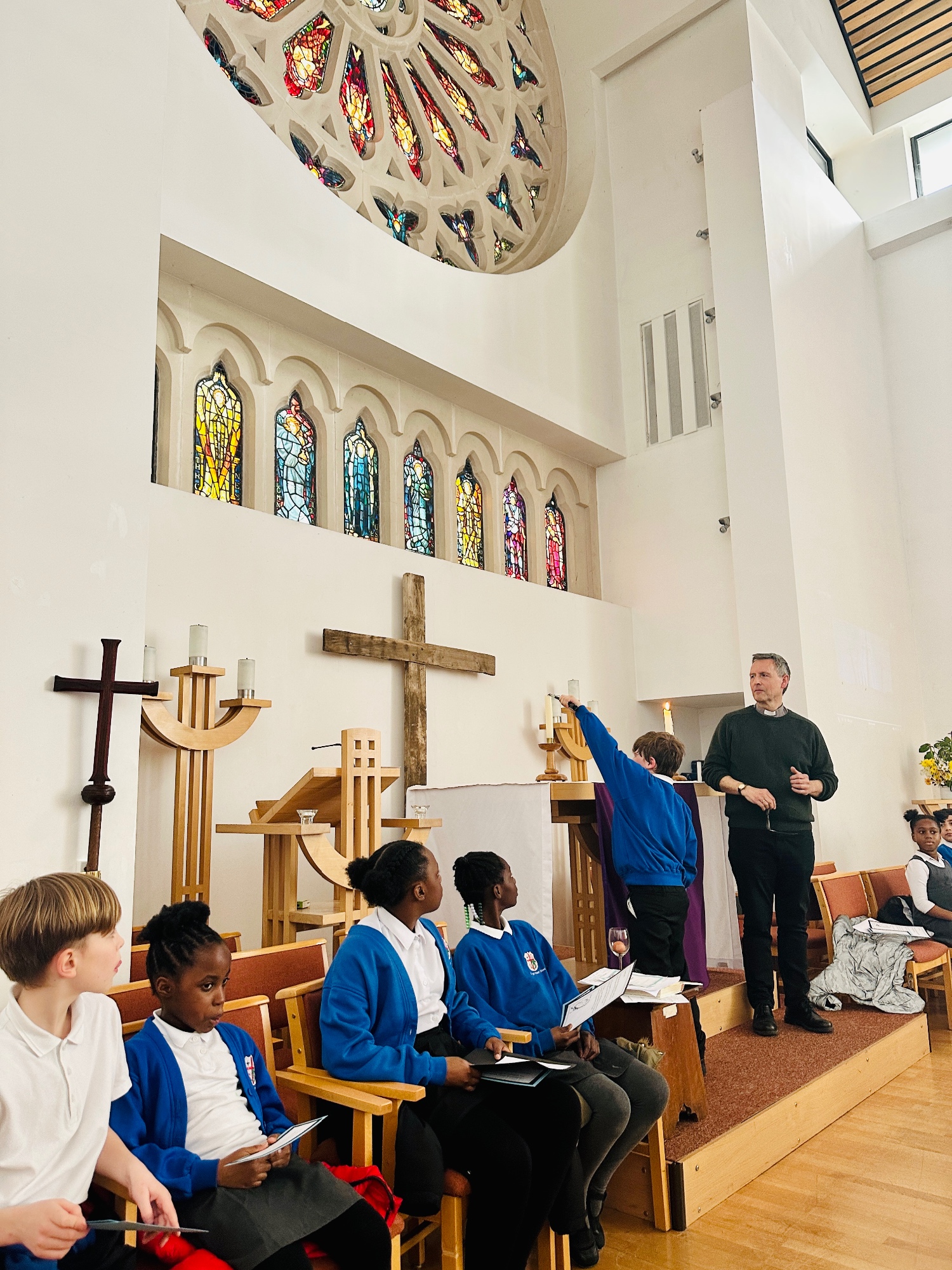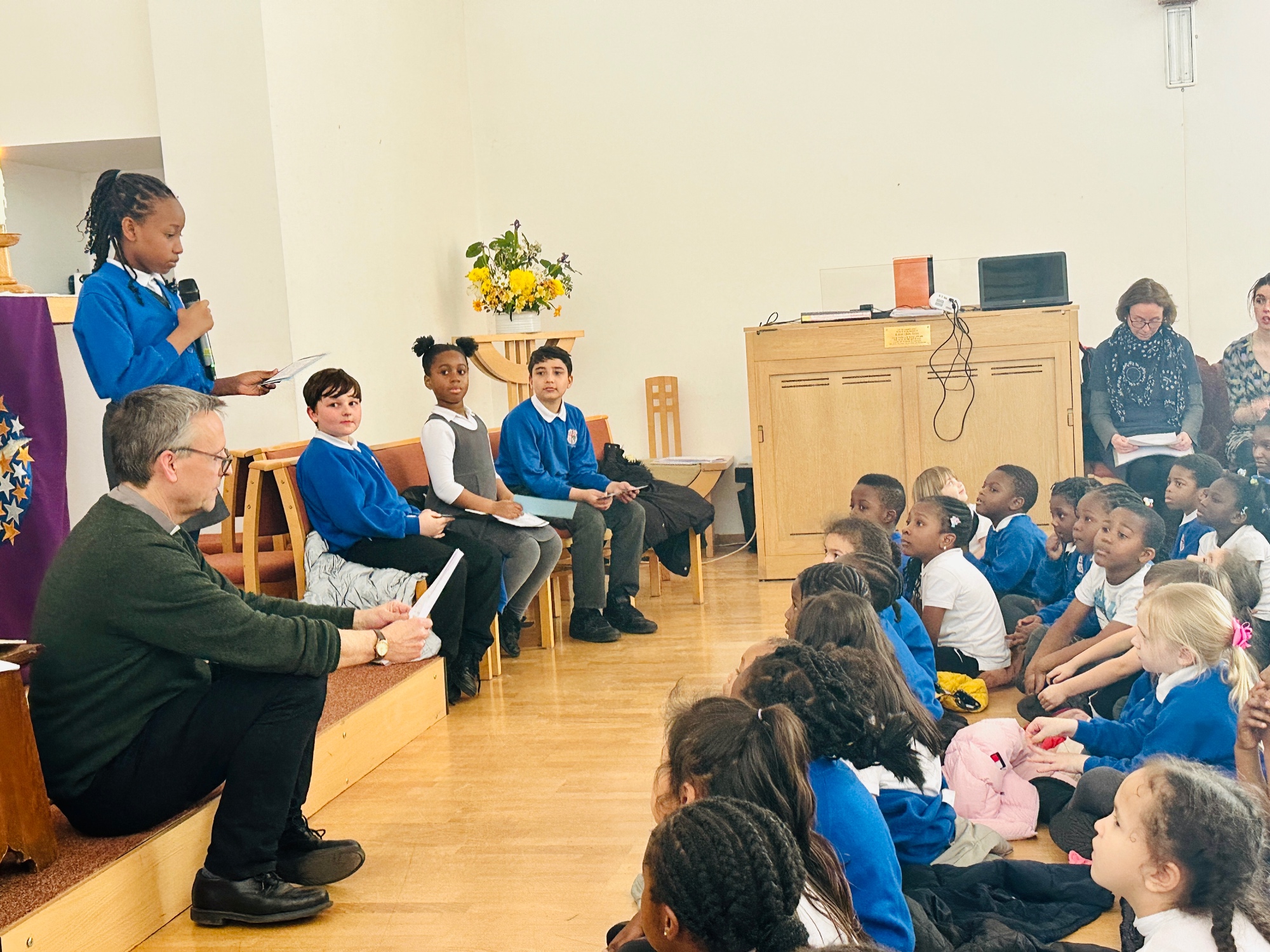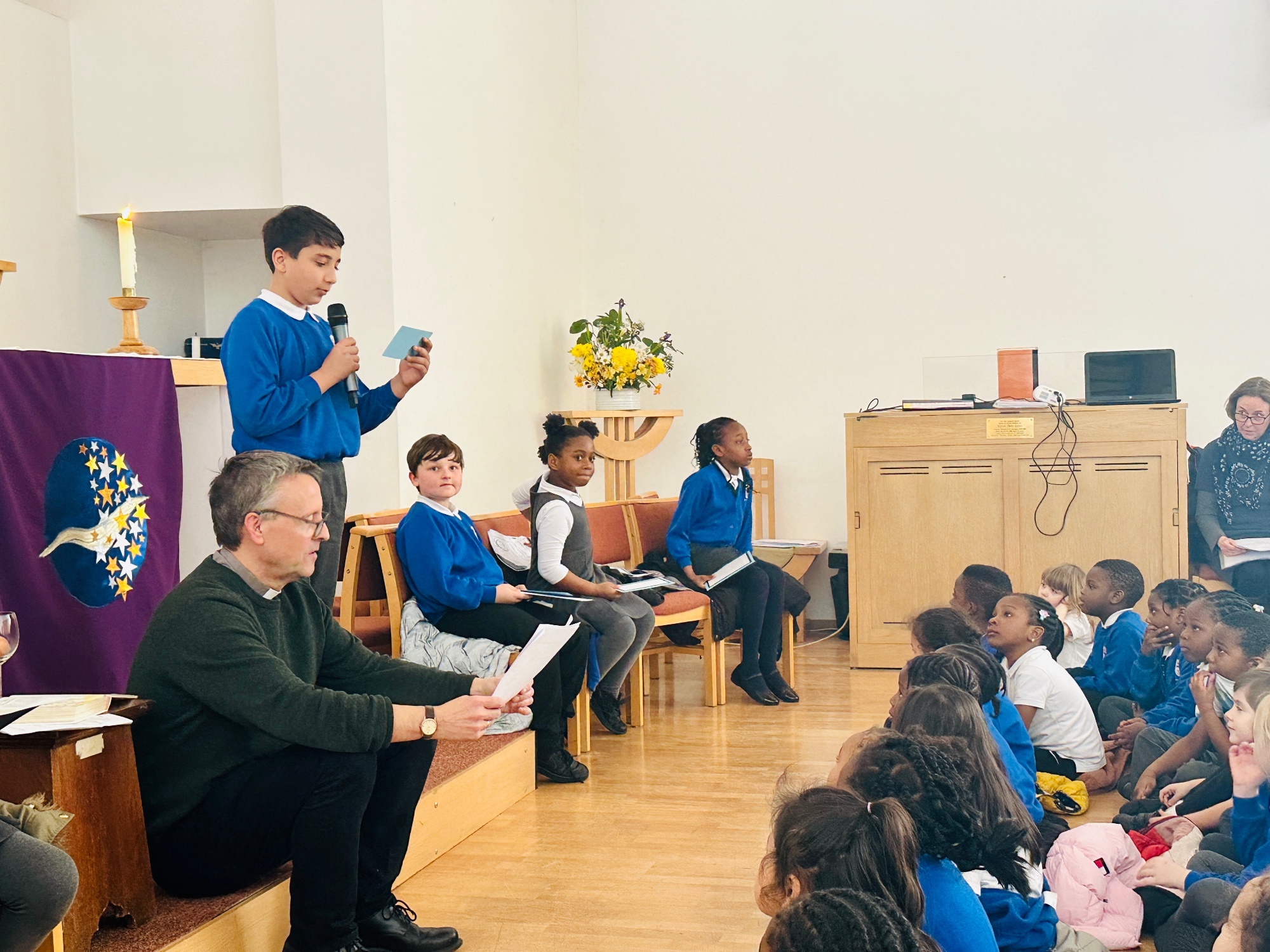 Singing as a community: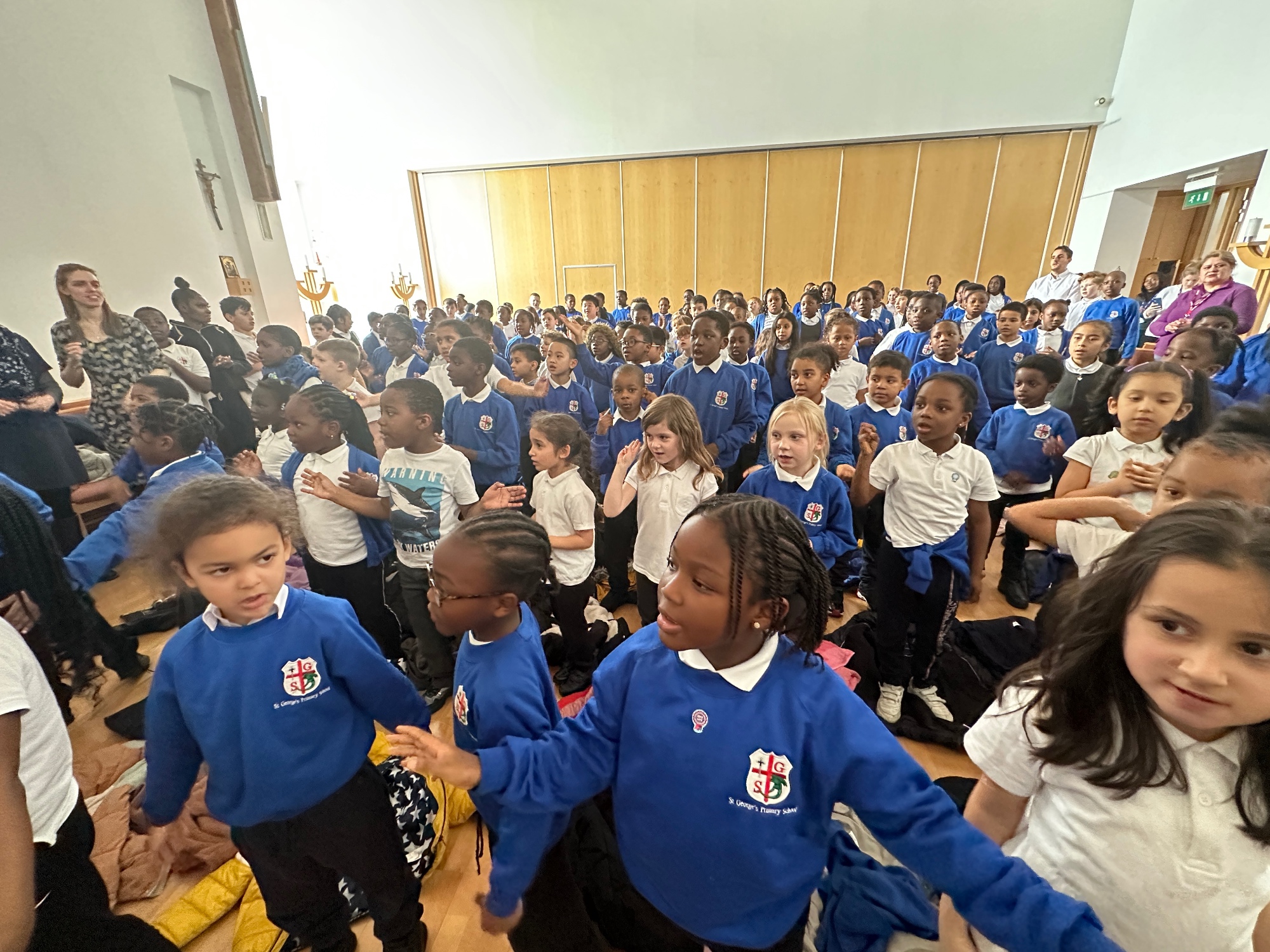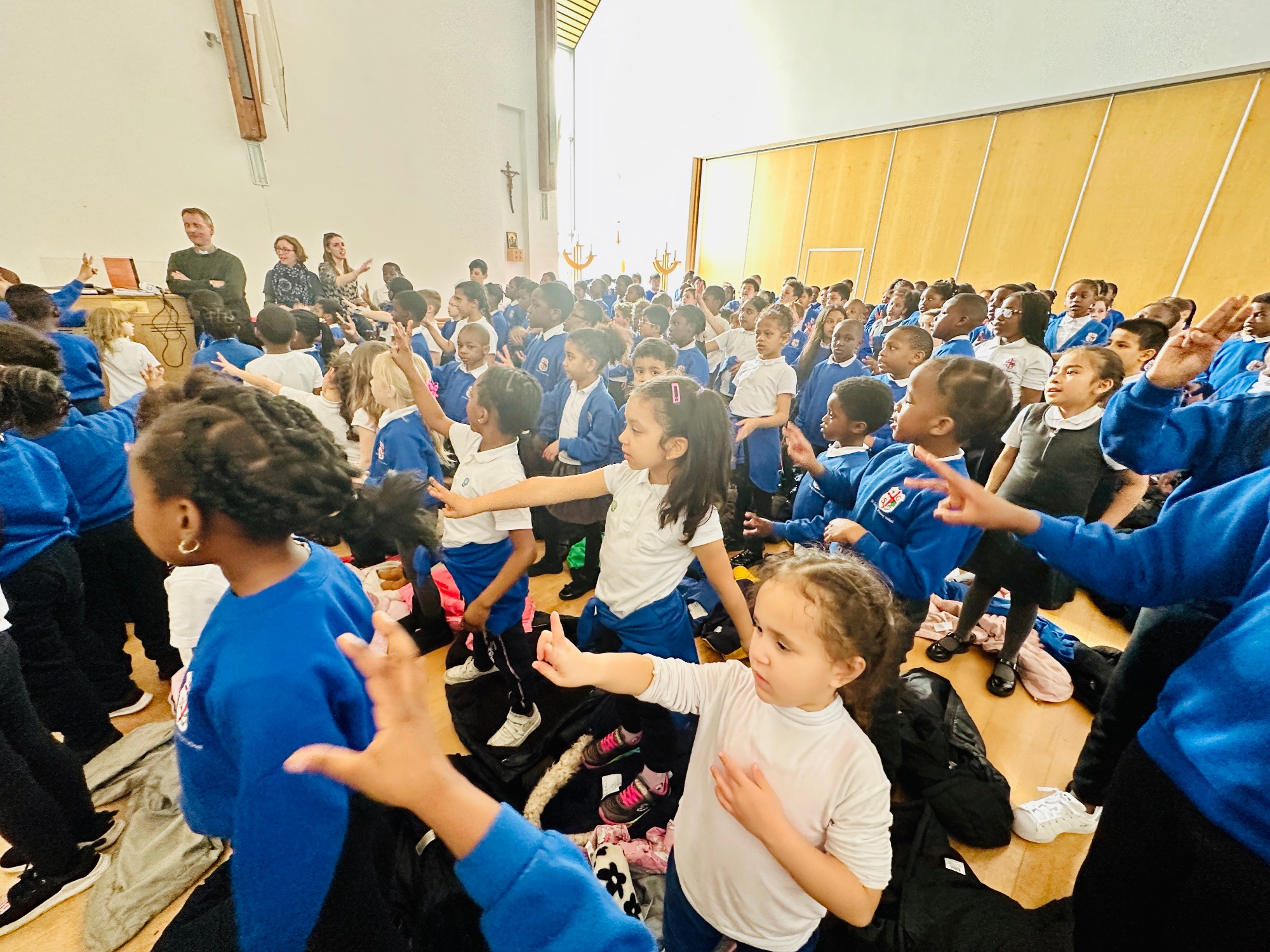 An 'egg'cellent present from Father Richard: