He is risen! Halleluja!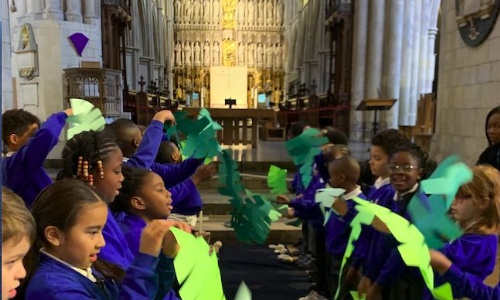 This half term we have been reflecting on who is the most important character in the Easter Story. Is it Judas or Peter? Is it Mary or Pilate? Or is it Jesus? This week we went to Southwark Cathedral to find out more.
After an exciting journey on the over and underground, Year 3 arrived slightly damp to the ancient cathedral in the heart of our city. Already upon entry, the children were awed and reverent as we were led through the magnificent cathedral and guided through the Easter Story. We reflected on how surprised and happy the crowds were as Jesus arrived in Jerusalem on a donkey! We participated in The Last Supper with grapes and brioche representing the body and blood that Jesus shared with his disciples. We thought about how some Christians do this still in the Sunday Eucharist, and how it may help them feel connected to God.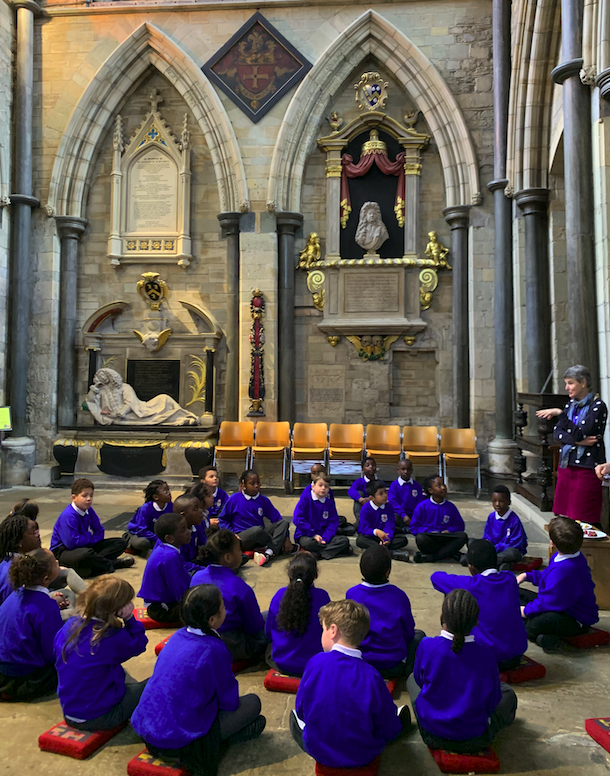 We were sombre and reverent as we thought about how Jesus felt in the garden of Gethsame the night he was betrayed by Judas and arrested by the Romans. How, like many of us facing difficulty, might have wanted a different way, but how he was brave and did what he had to do.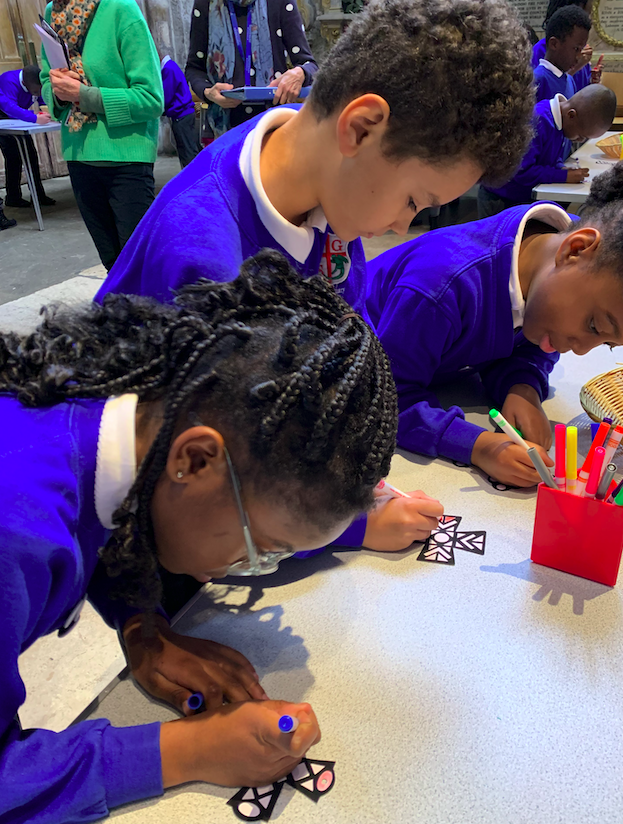 We thought about all the different emotions the characters of the Easter Story would have gone through as we decorated the Easter symbols of the cross (crucifixion) and an egg (new life).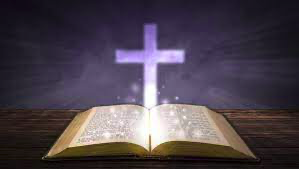 Finally, as we heard the end of the Easter Story, we discussed how it turned from sad to happy, and how some Christians believe it is the most important event of all.
Back at school we wrote a recount of the Easter Story and our trip to Southwark Cathedral.
Who do you think is the most important character? We think we know.
HAPPY EASTER!!