Frozen the Musical!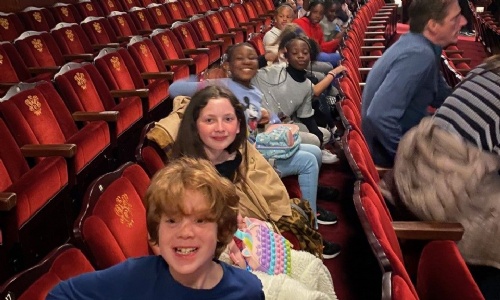 Last week, a group of Year 5 children were lucky enough to go and see Frozen the Musical in the West End!
After a busy day at school, these Y5 children hurried home to get ready for an exciting trip to the theatre. We travelled by train and tube into central London, before walking along the Union Jack lined streets, ready for the coronation, to the Theatre Royal, Drury Lane. We were shown to our seats right in the centre of the stalls. The show was amazing! We sang along, laughed at Olaf the snowman's jokes and were impressed by the clever set and costume changes.
On this great evening, we were "fun and together" as our culture statement states, and it was a great chance for us to "let it go" and enjoy ourselves.