Coronation Bloomers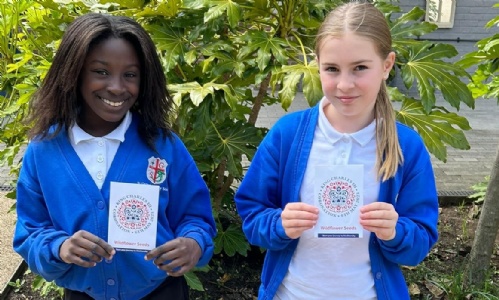 This week, we received and planted our wildflower seeds in honour of the King's Coronation.
The Dfe has joined forces with the Eden Project to send thousands of packets of wildflower seeds to primary schools across the country to celebrate the coronation of His Majesty King Charles III.
This initiative is inspired by His Majesty the King's commitment to the environment.
This will give schools the opportunity to mark this historic moment, while helping children to learn more about the importance of biodiversity.
Having received our seeds, Mr Bayne and some happy helpers set to work planting them. We hope they will grow and blossom over time as a reminder of this historic event.