Jolly Hockey Sticks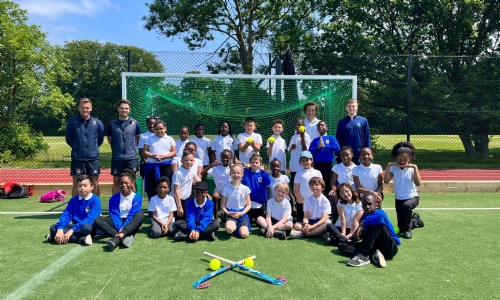 Year 4 took part in the Tulse Hill and Dulwich Phoenix hockey scheme.
On Wednesday 7th June 2023, Year 4 went to Dulwich College to play some hockey. Dulwich College and Phoenix hockey club (Tulse Hill and Dulwich) provided a fantastic opportunity for children to develop their hockey skills and have the opportunity to play for their club.
Throughout the session, children showed fantastic self-belief and determination in all the activities. This fits in with our P.E values:
Be passionate.
Be respectful.
Be determined.
The class was split into two groups, where the club coaches worked with one group and Dulwich college coaches worked with second group. We were so lucky to have a professional, international hockey player (Stephen Kelly) to be one of the coaches and show the children what professional skills looks like.
After children were split into groups, they started off with some dribbling and stick work skills.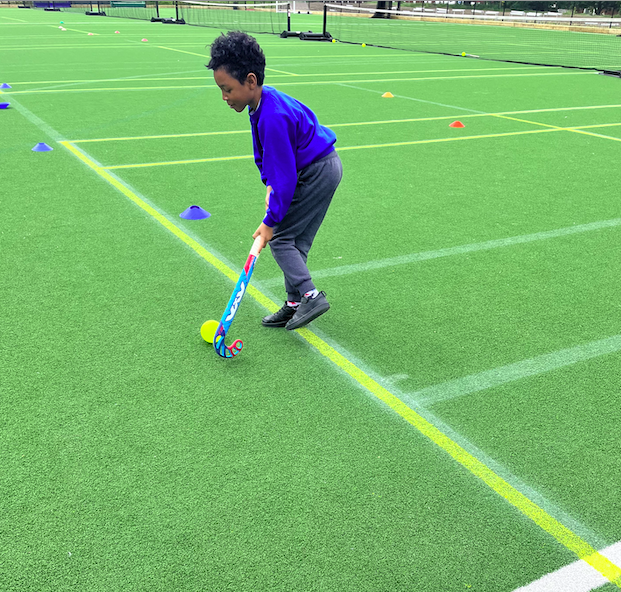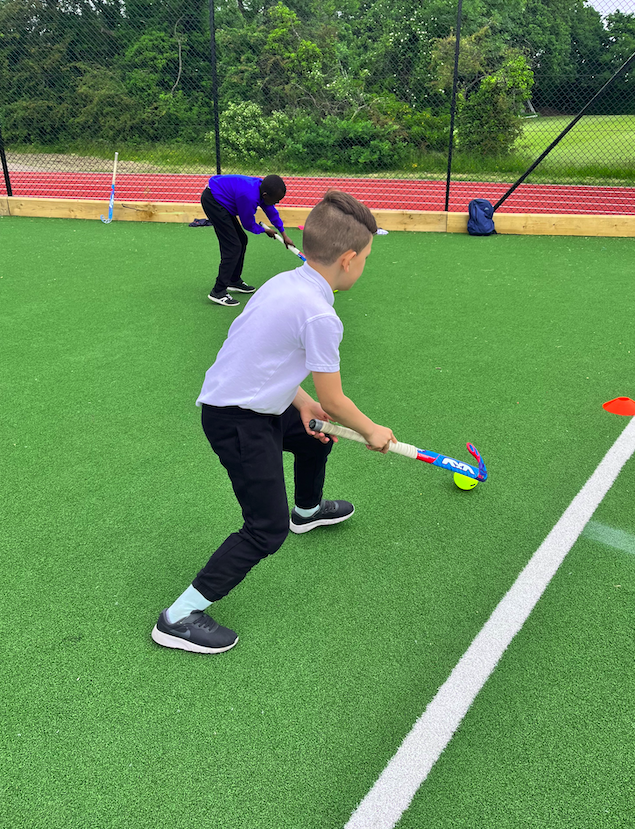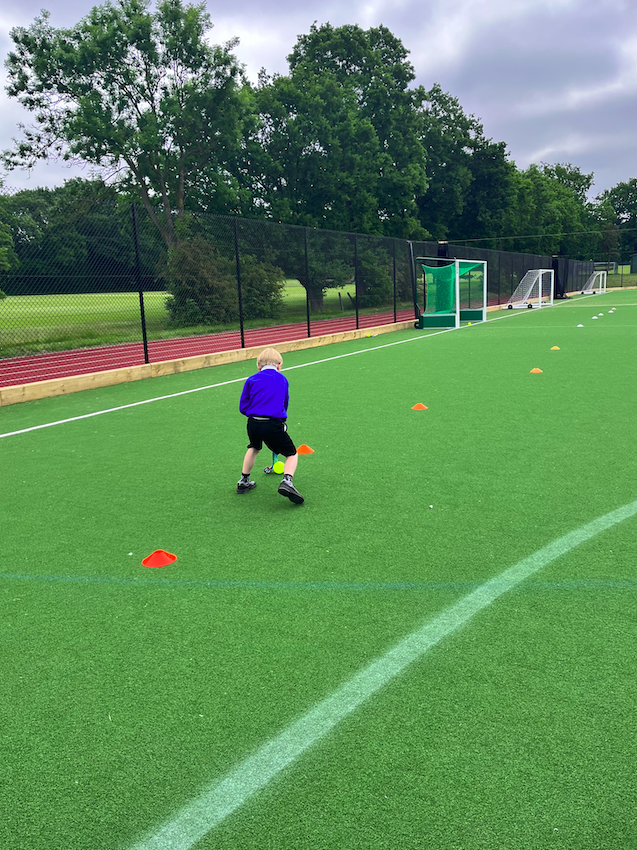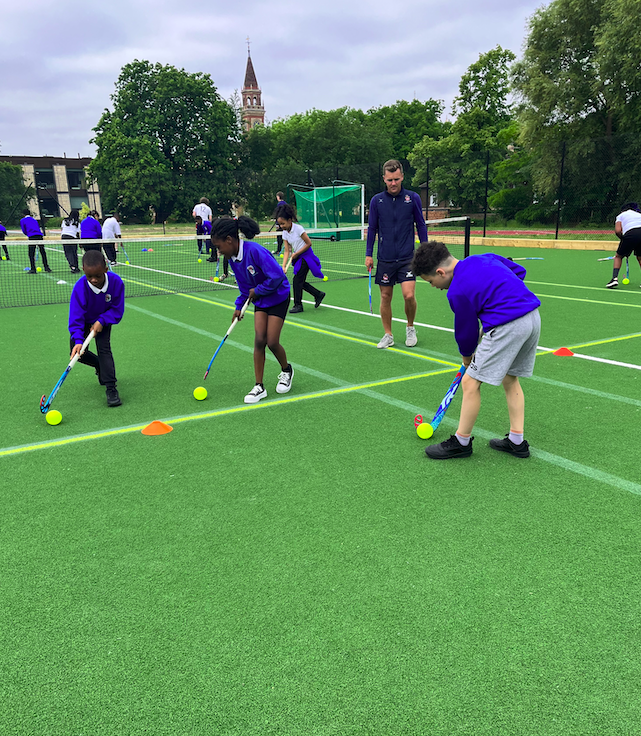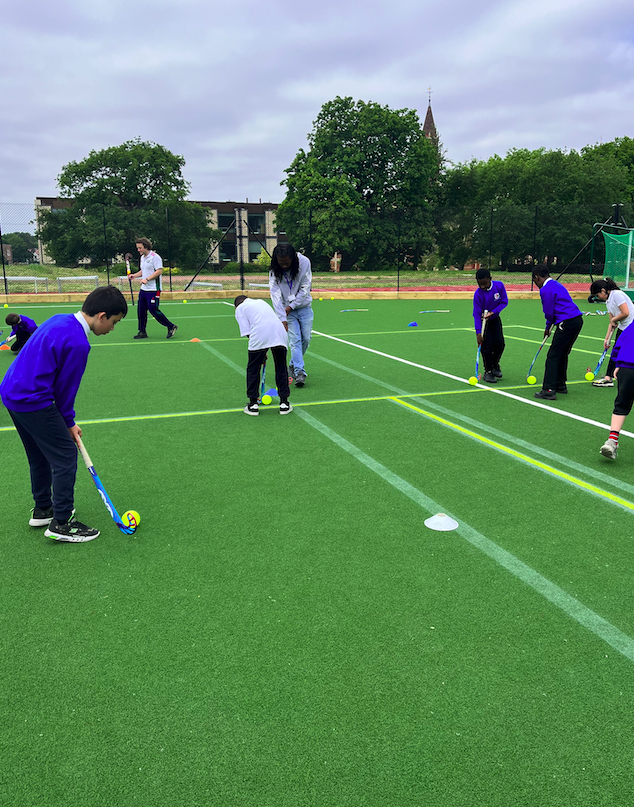 Children then went on to play some dribbling games and work on retaining the ball, whilst the caches tried to get the ball off them.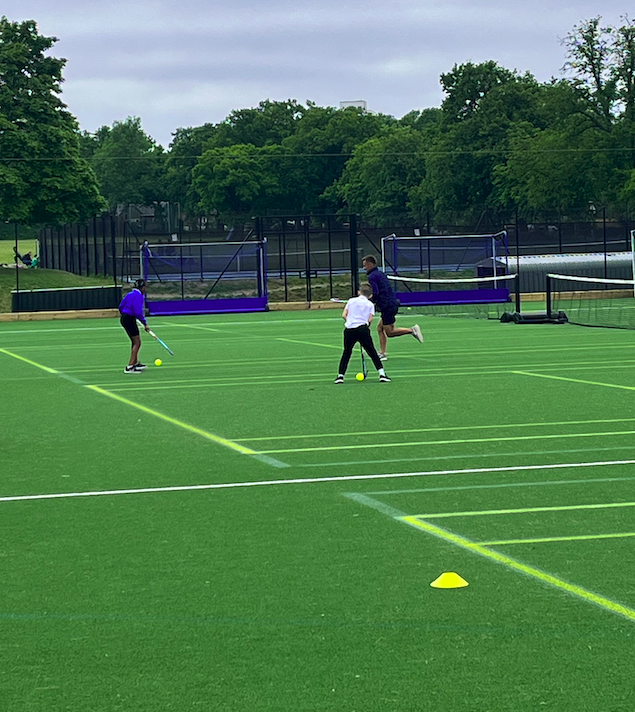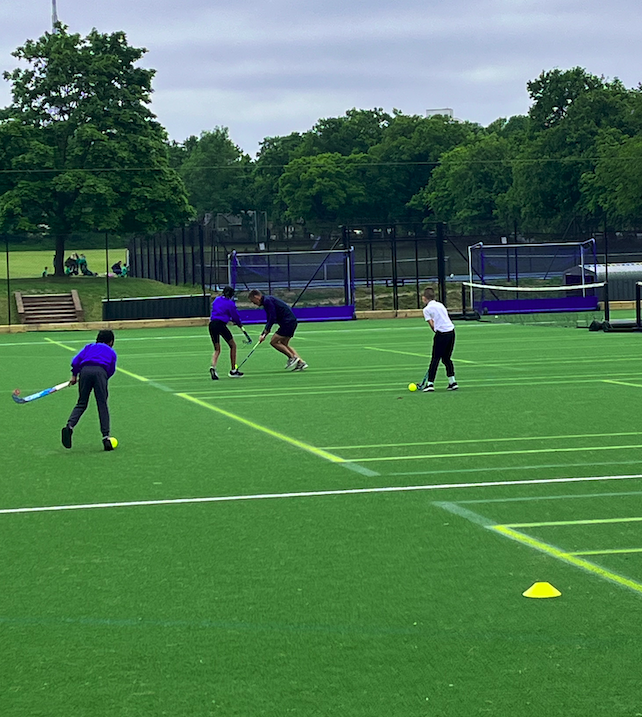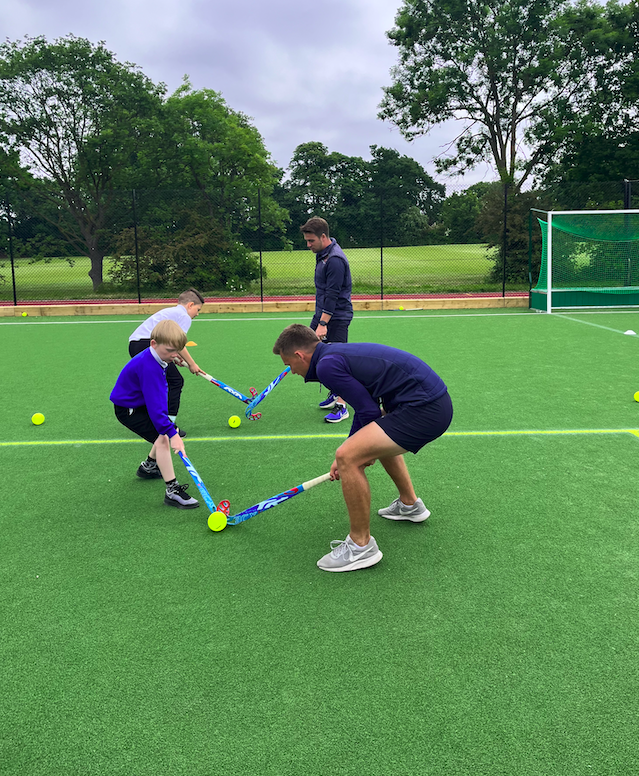 We then moved onto some individual balls skills, how many 'keepie upies' can you do?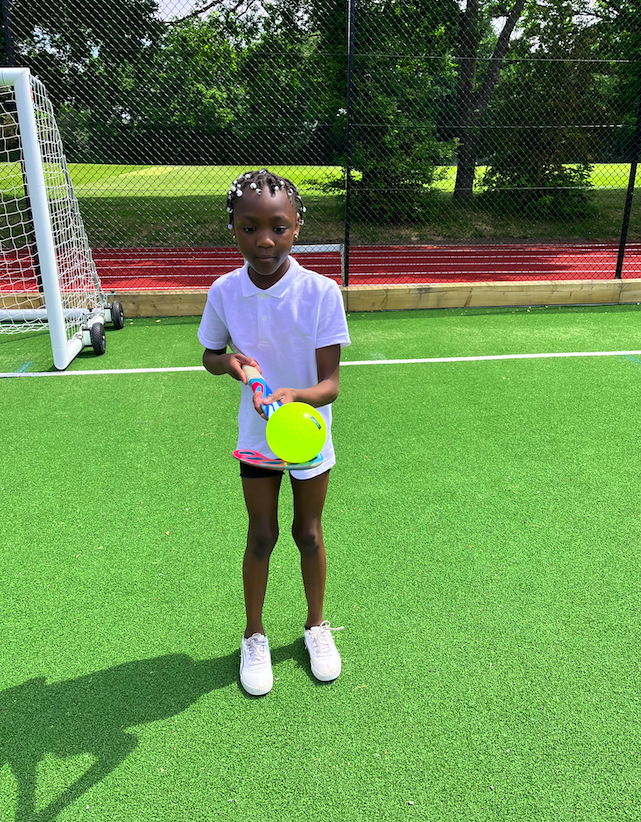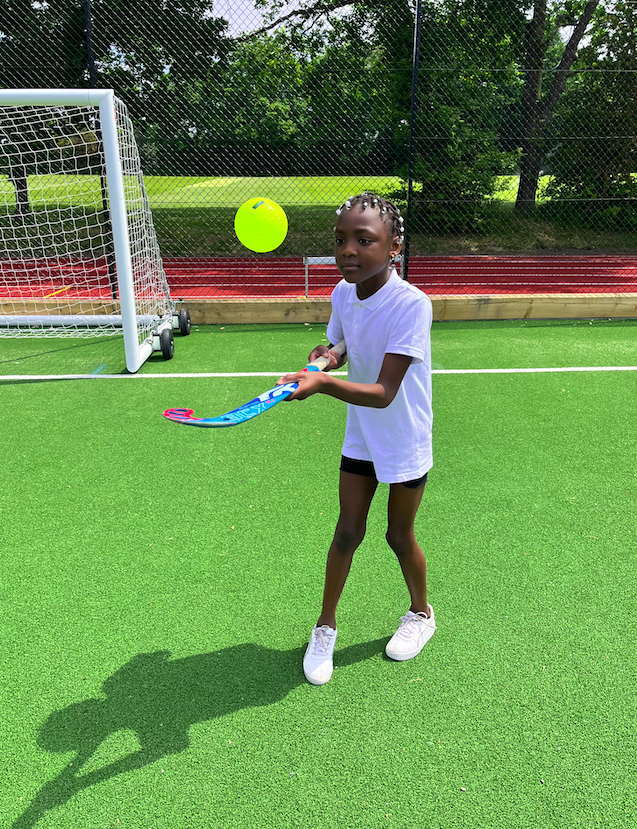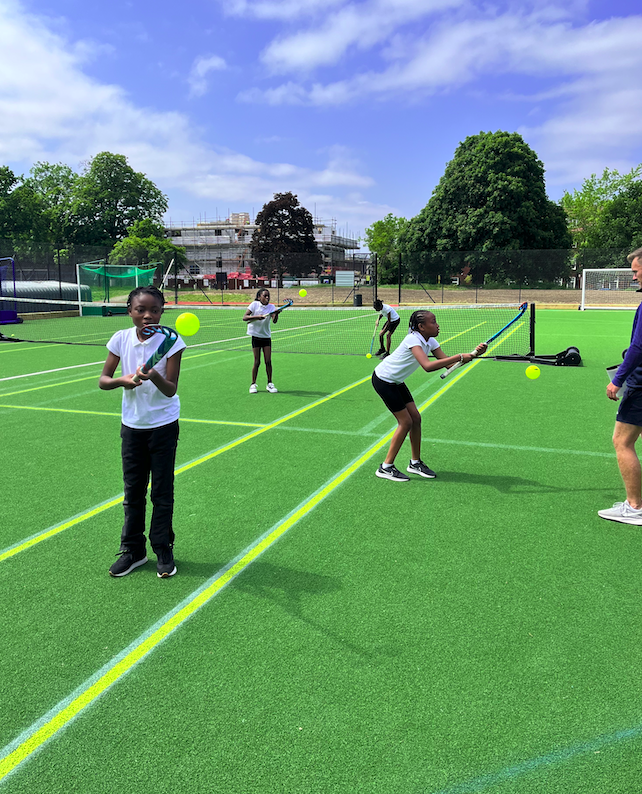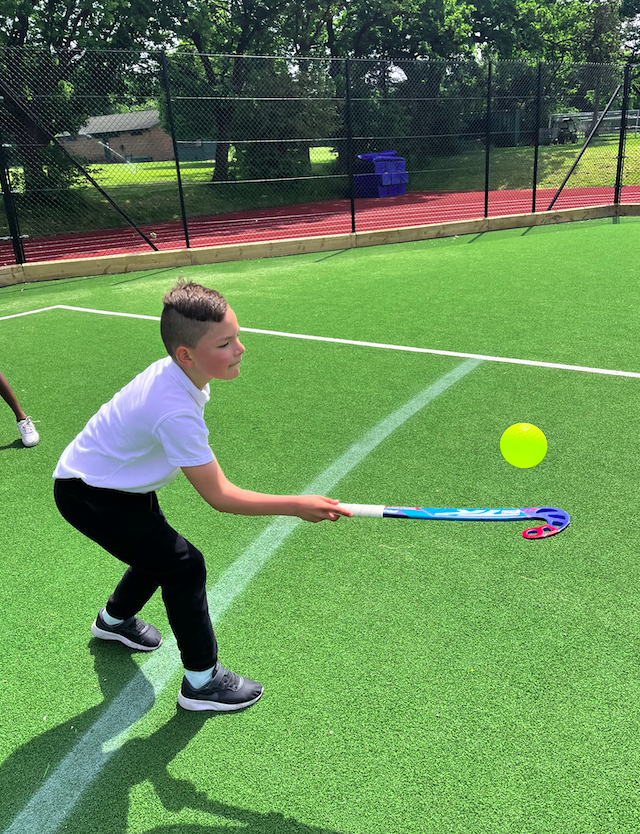 To continue working on their dribbling skills, children then competed in some fund relay races.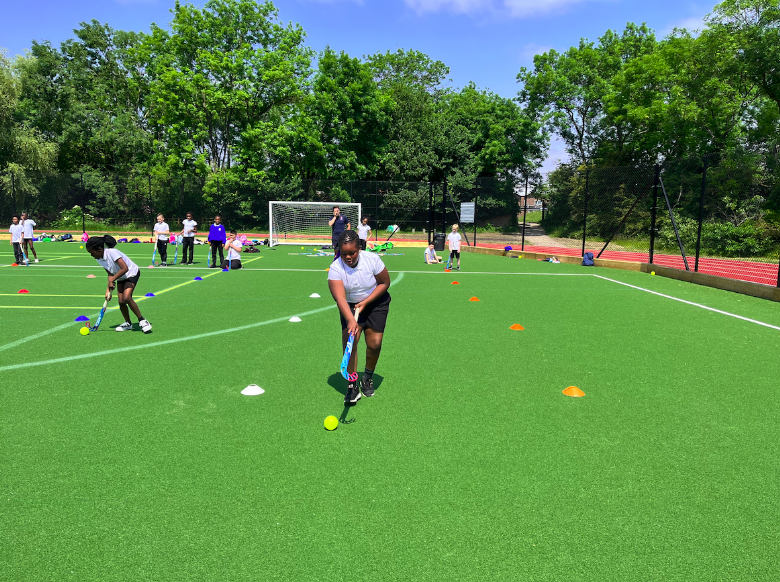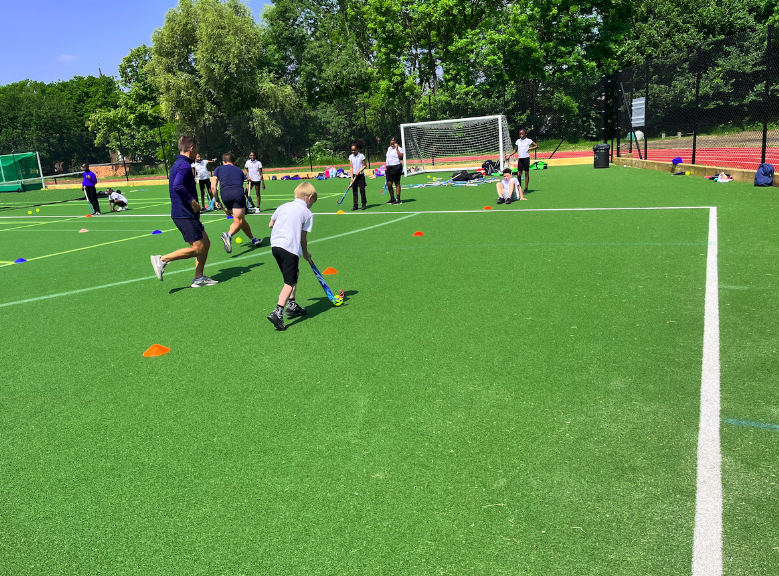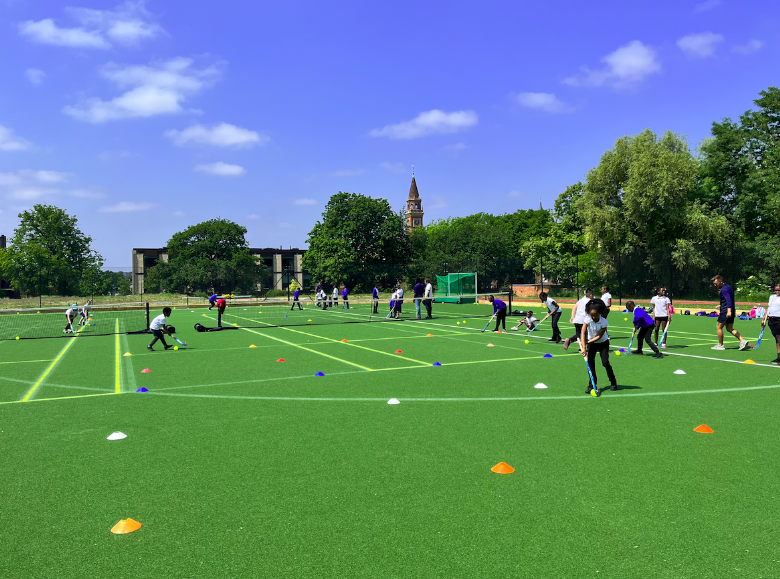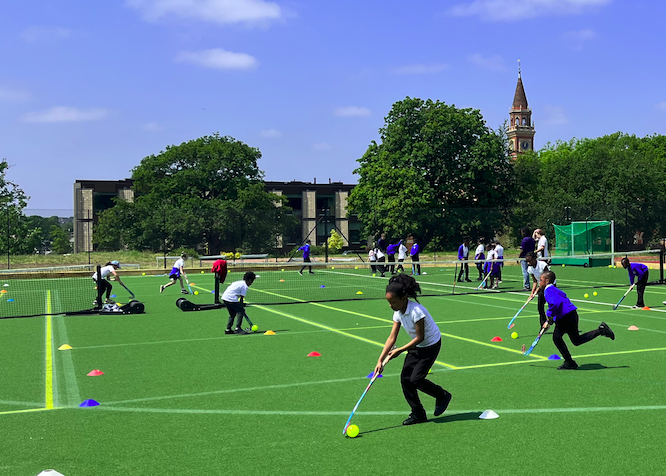 To complete the session, children played a shooting game ... against Mr Kelly!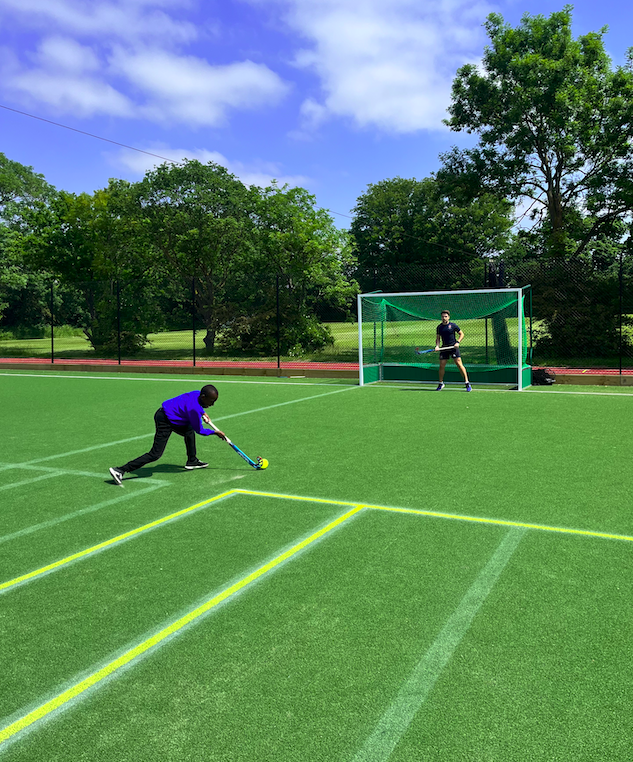 Thank you so much to Dulwich College and THD Phonix for this incredible session and we are looking forward for children from St George's to continue playing hockey regularly at the club!