Horniman Museum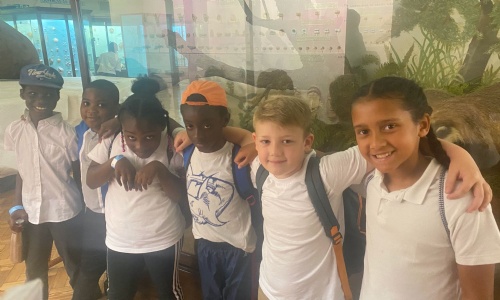 On Tuesday, Year 2 and Year 1 ventured outside the school gates and visited the Horniman museum!
Linking to our science topic of animals, living things and their habitats, we explored the Horniman musuem.
We visited the aquarium and was amazed by the fantastic sea creatures we saw such as: jellyfish, clownfish, small stingrays, and some frogs.
We also visited the garden and looked at some of the beautiful plants the museum were growing, and we smelt some lavender.
We walked around the natural history part of the museum and saw lots of amazing artefacts, such as: monkeys, crabs, sea lions and so much more.
At the end, we even had a bit of a relax at the park, enjoying the swing in particular!
This trip connected to our science vision statement of:
Be academic.
Be curious.
Be practical.