Proud Poetry!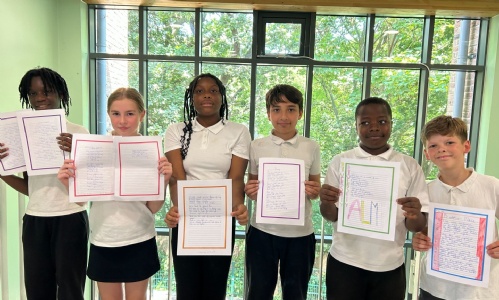 Year 6 dropped their poetry skills into diversity!
This week, Best class have looked at free verse poetry around the theme of conflict and resolution. We looked at a model poem about racism comparing it to a fire and the extinguishing it. We explored a range of poetry skills from expanded noun phrases, alliteration, similes, metaphors and creating imagery. It being Diversity Day and evening on the Thursday, we chose that as our focus for our poetry. The children explored the conflicts around a range of diverse problems the world is facing. We also looked at the amazing solutions that take place to support this. We connected our learning to different moments in History that we have studied like the Windrush Generation and with our current book 'Dare to be you!' by Matthew Syed. We did this through our English vision:
Be a reader. Be a writer. Be a communicator.