Y5 at the Science Museum!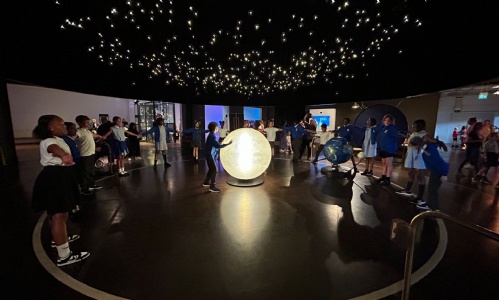 Last week, Year 5 had a fantastic day at the Science Museum!
Our culture statement at St George's is:
We are fun.
We are together.
Year 5 definitely lived this out on our trip last week, where we rounded up our science learning from across the year. First, we visited the space gallery seeing exhibits linked to our topic of 'Earth & Space'. Next, we watched the brilliant 'Flash, Bang, Wallop' show, which brought our chemistry topic of 'Materials and their Properties' to life. Jedidah was even chosen as a volunteer to press the red button for one of the explosions! We stopped to re-energise ourselves with lunch, before heading to the Wonder Lab. The children had a great time exploring the hands-on activities, covering all areas of science. Our science vision is:
Be academic.
Be curious.
Be practical.
Year 5 showed lots of curiosity throughout the day and demonstrated their practical skills in the Wonder Lab. Check out the photos of our fun day below!