Playground Updates!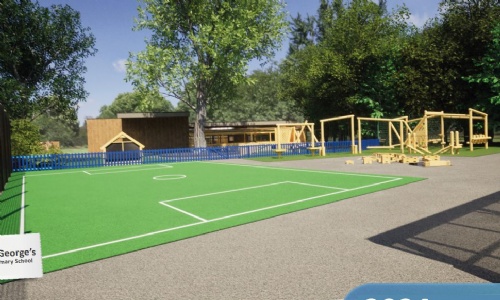 Check out all the fantastic plans we have for our outdoor spaces to be completed before the Summer term!
Right now, lots of our outdoor play spaces are undergoing significant redevelopment. We are really excited about the works. Have a look at all the improvements we have planned.
What a great time to be at St George's!
Our Nursery and Reception outdoor space:
Planned developments:
Resurfacing with Playturf
A large extended shelter reaching out from the Reception and Nursery classrooms for all-weather outdoor provision
Fencing for more zoned play
A large climbing area, including netting and poles
A tunnel and ramp for physical development
Moveable climbing apparatus
A new large playhouse
View 1: From above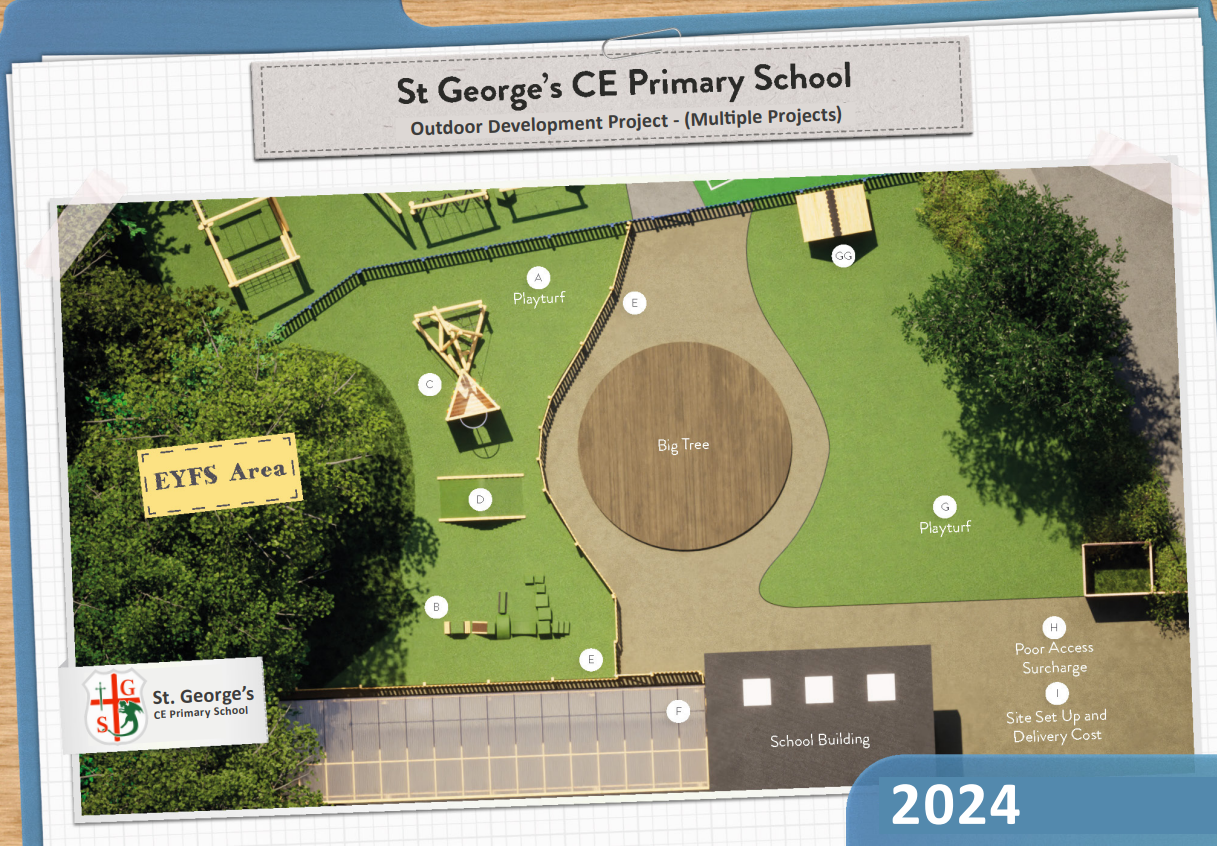 View 2: Physical Development area with new climbing opportunities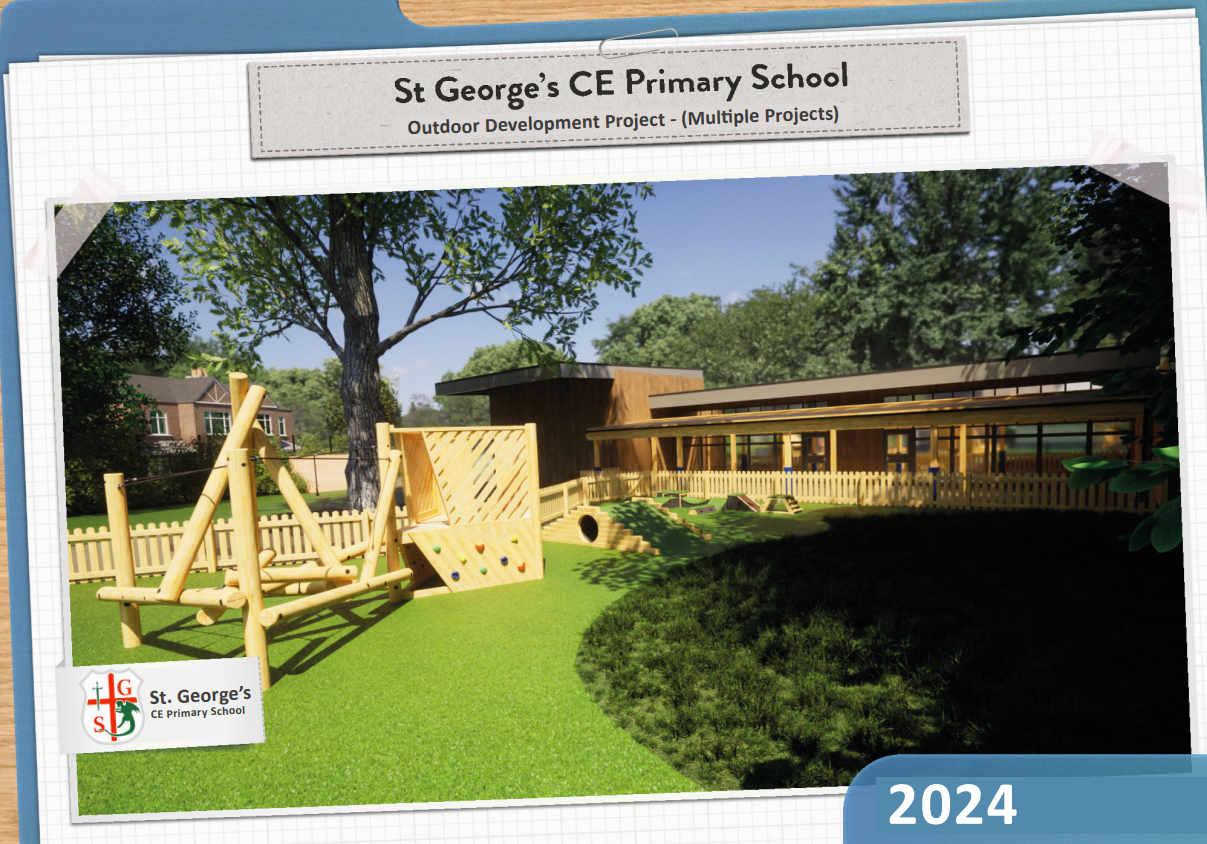 View 3: The sheltered outdoor area for all-weather outdoor learning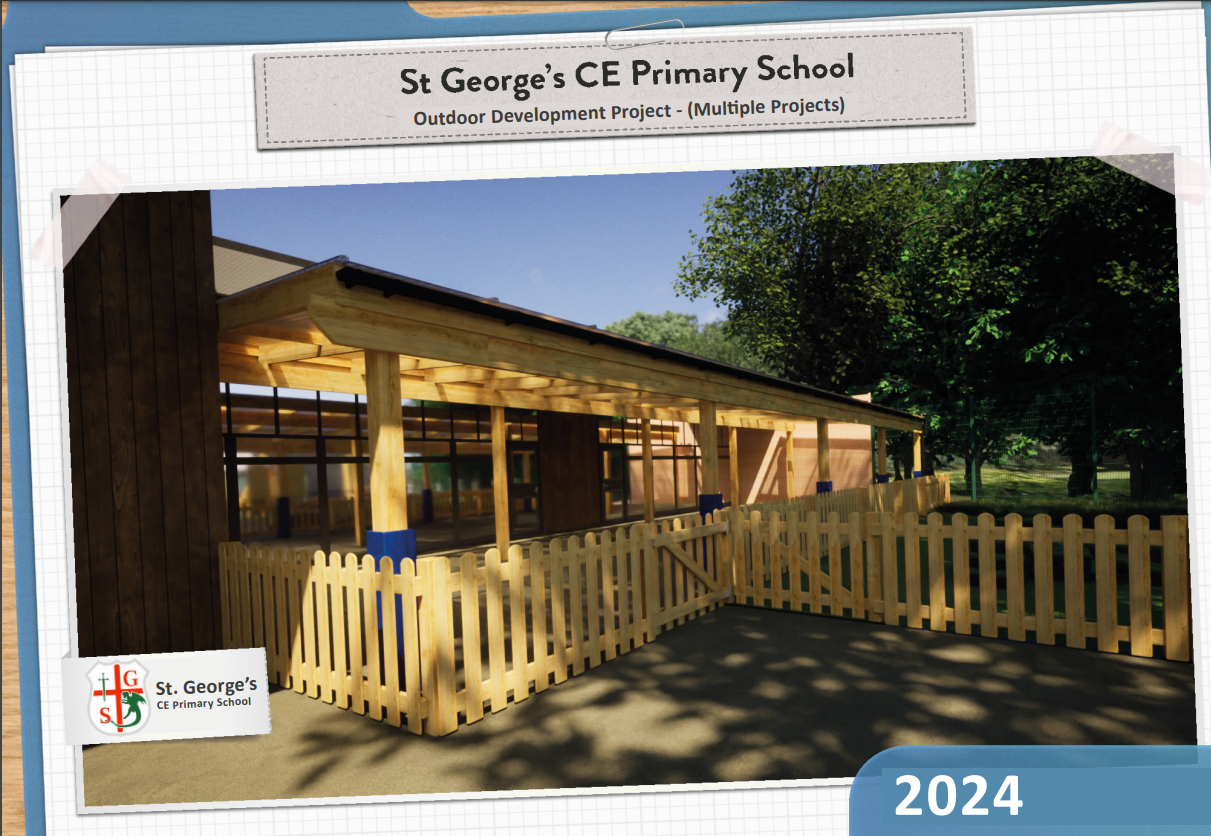 Our Key Stage One Playground
Planned developments:
Designated sports pitch surfacing
A trim trail with opportunities for high and low movements
A large climbing apparatus with room for multiple pupils
Moveable construction blocks for imaginative play
Large storage for a wider array of outdoor loose parts play
View 1: From above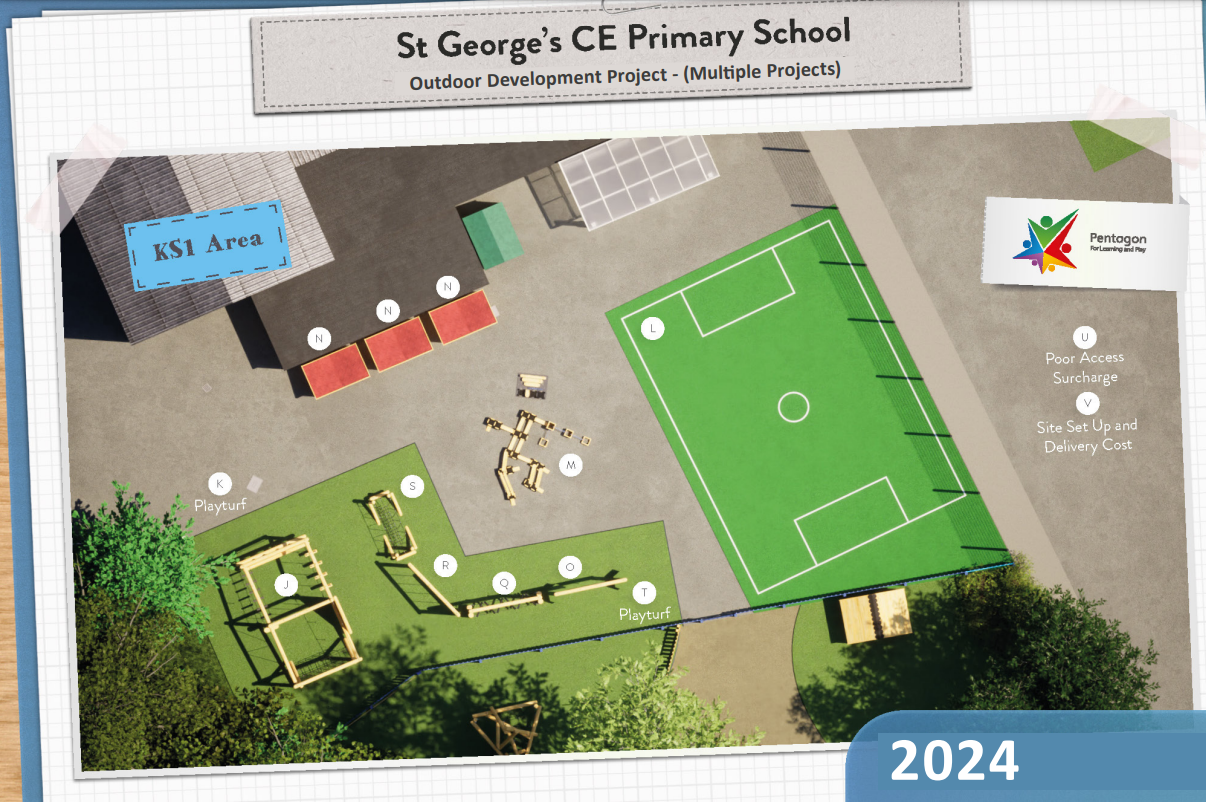 View 2: Climbing apparatus and trim trail with new safety surfacing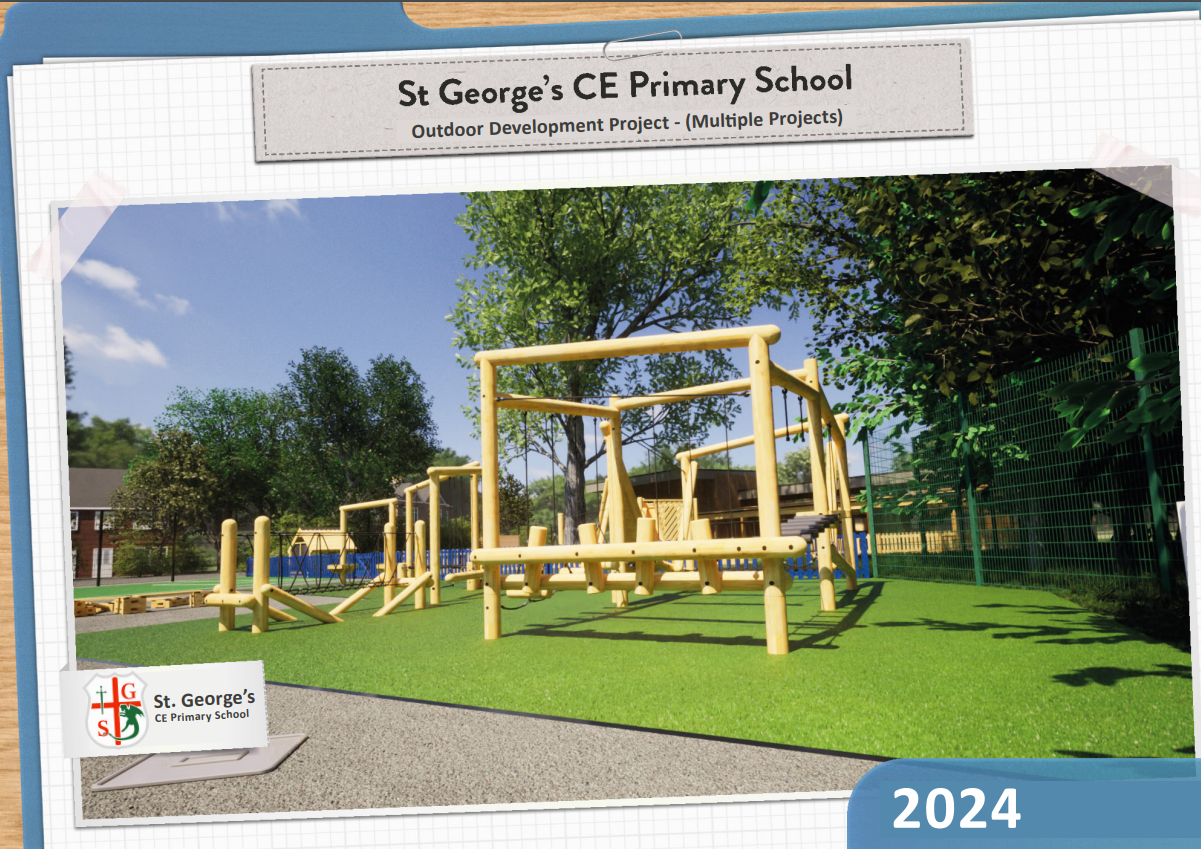 View 3: Outdoor moveable construction blocks for imaginative play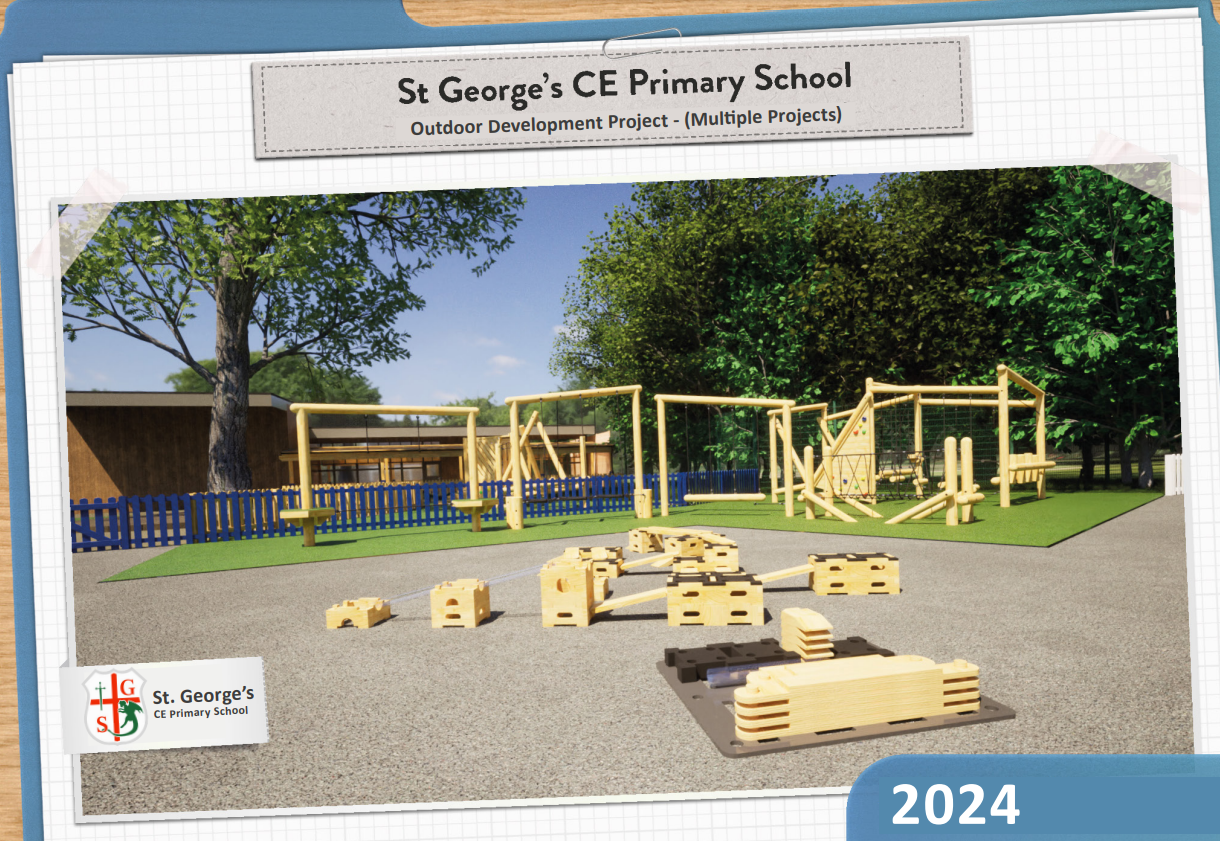 View 4: Sports pitch surfacing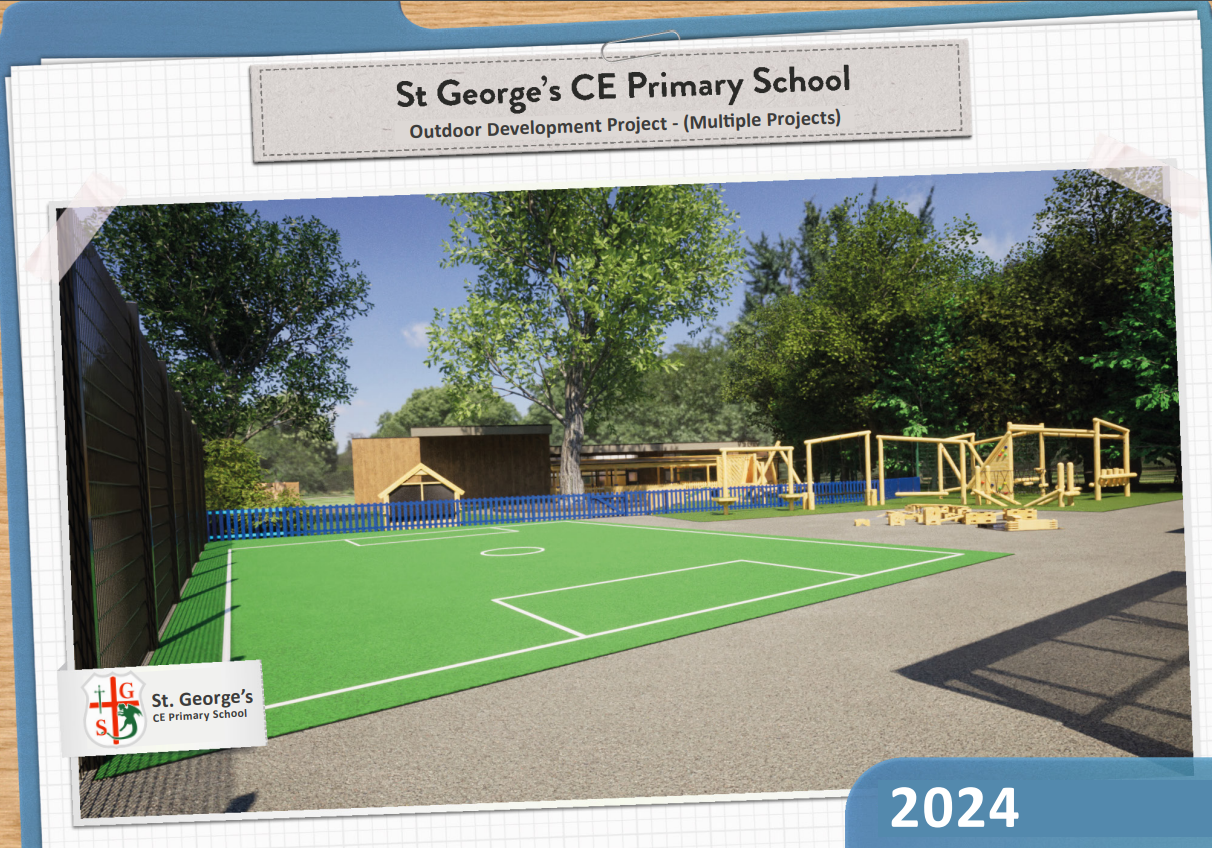 Our Key Stage Two Playground
Planned developments:
New safety surfacing
3 challenging climbing apparatus, including pull up bars, for physical development
View 1: From above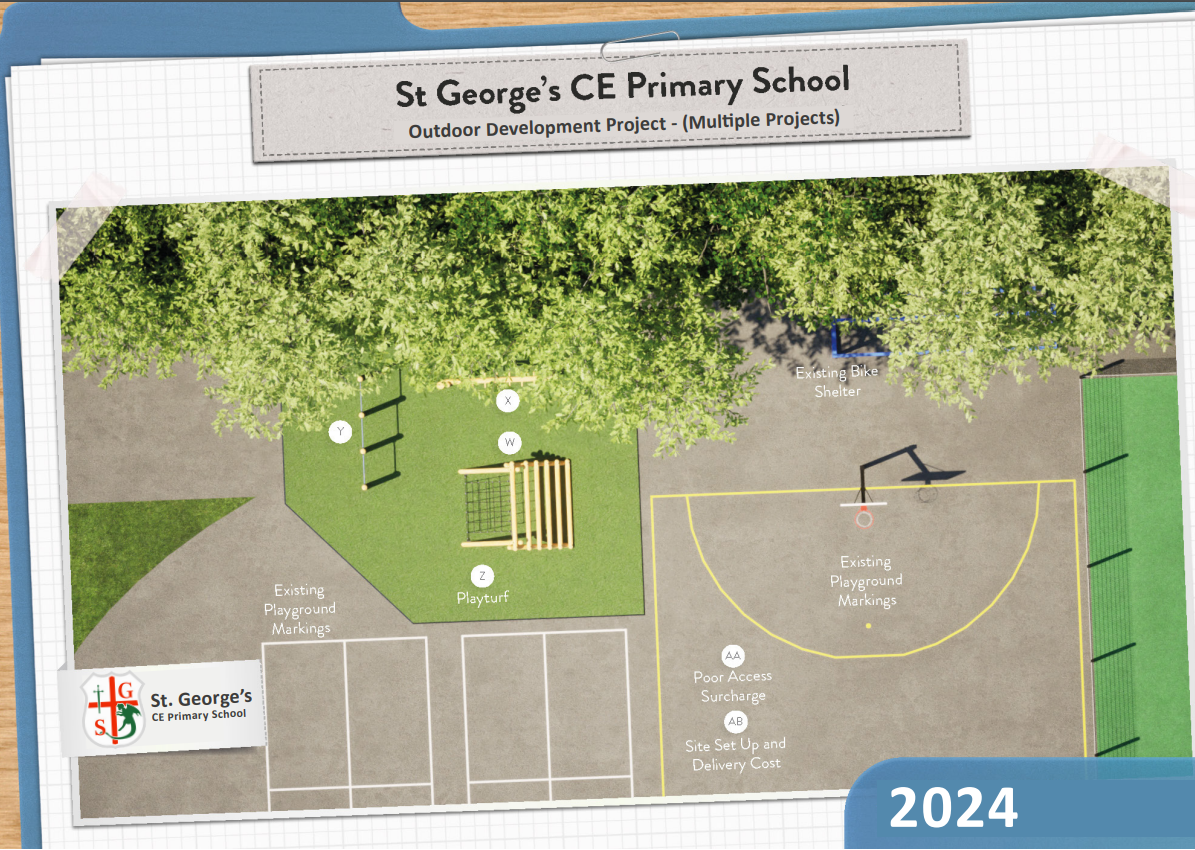 View 2: New climbing apparatus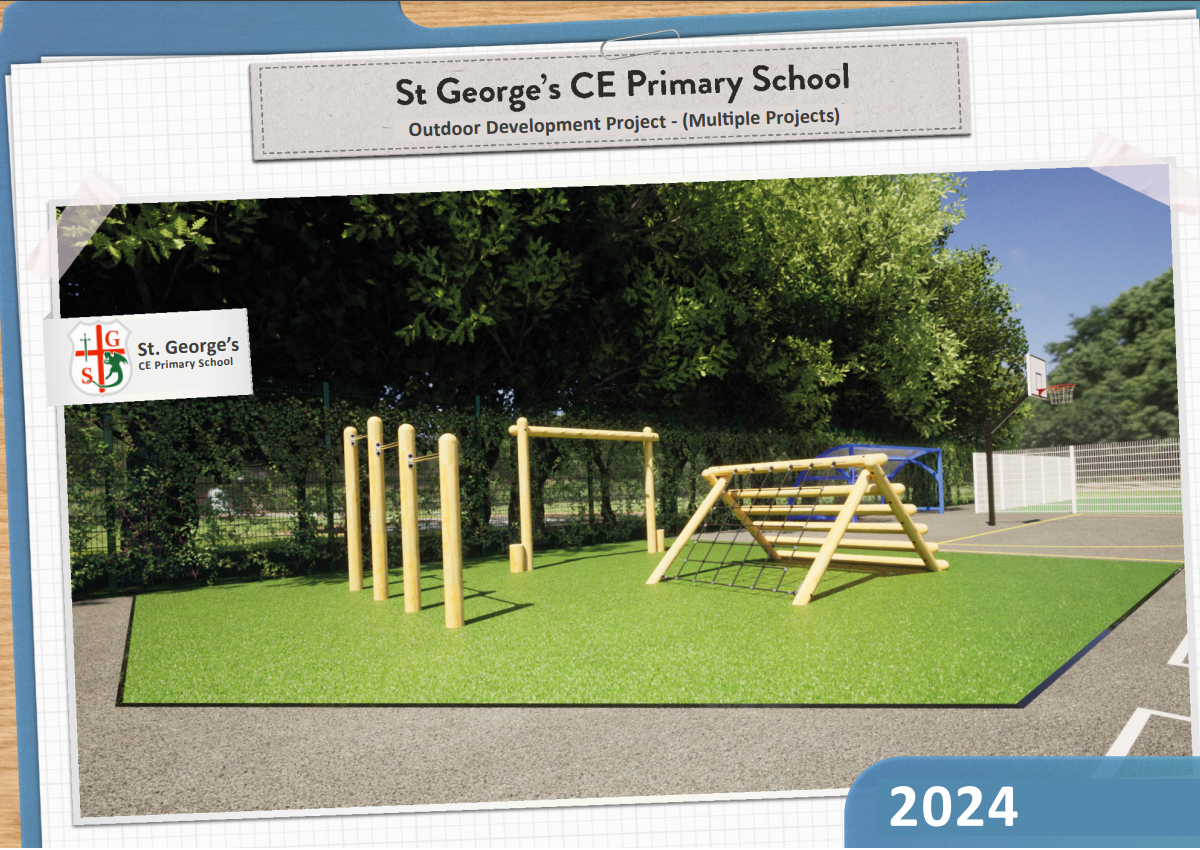 Exciting times are ahead! We look forward to improving our pupils' opportunities for imaginative play and physical development.
Please click on the attachment below to see these pictures and more.