Handwriting Happiness!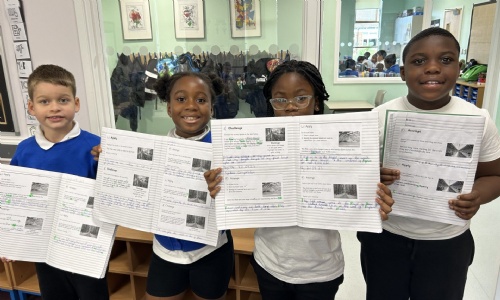 This week, Year 4 have been working hard on their handwriting and sentence understanding.
Year 4 have made a fantastic start to their writing, by learning about grammar and sentence structure as well as developing their joined, neat handwriting styles. We have been so impressed with how hard the children have been trying with their joined writing and are excited about them earning their handwriting progress badges!
Our English vision is:
Be a reader.
Be a writer.
Be a communicator.
The children are definitely showing what great writers they are already and have consolidated their grammar understanding. We are looking forward to starting our first extended writing unit next week, where children will be writing persuasive adverts.
The children are very proud of their handwriting progress, which I am sure you can see from the photos below!