Happy Birthday to You!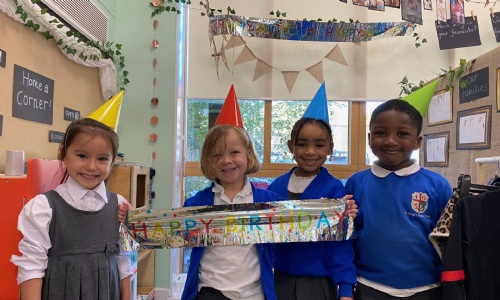 Reception Class have been continuing with our topic 'All About Me' with a focus on our bodies and birthdays.
We have enjoyed some high quality texts this week, including 'Happy Birthday Sam' by Pat Hutchins and 'The Body Book' by Hannah Alice.
In Understanding the World, we have been thinking about how we change as we grow older. What can we do now that we couldn't do as a baby? Do we look the same? We brought in baby photos from home and our peers tried to guess who was who!
This week we learnt 'i', 'n', 'm' and 'd' in phonics. We have started applying our phonics to our writing. We wrote for a range of purposes, including invitations, birthday cards and party lists.
Growing up
How do we change as we get older?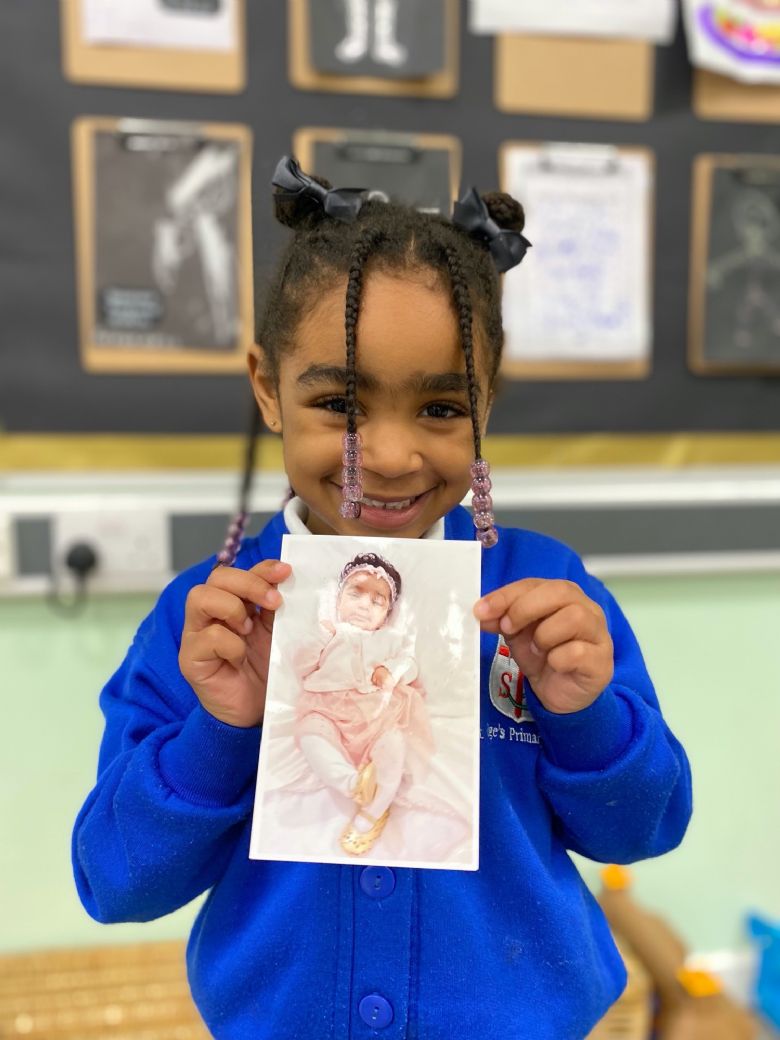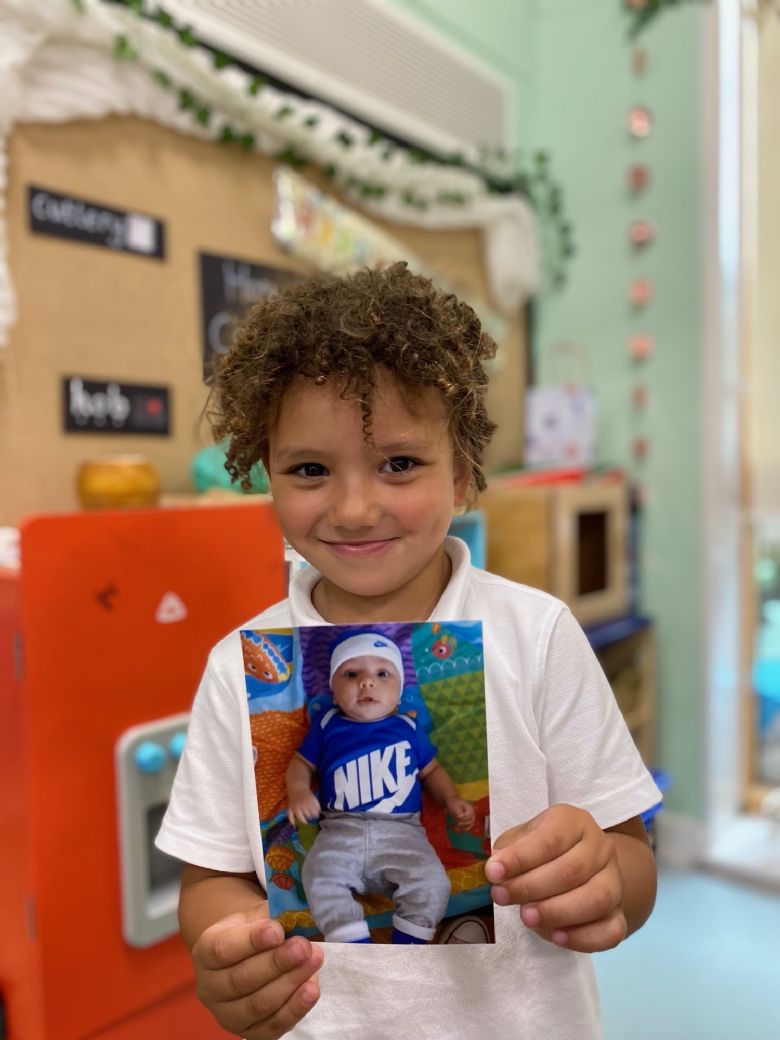 Can you guess who the baby in this photo is?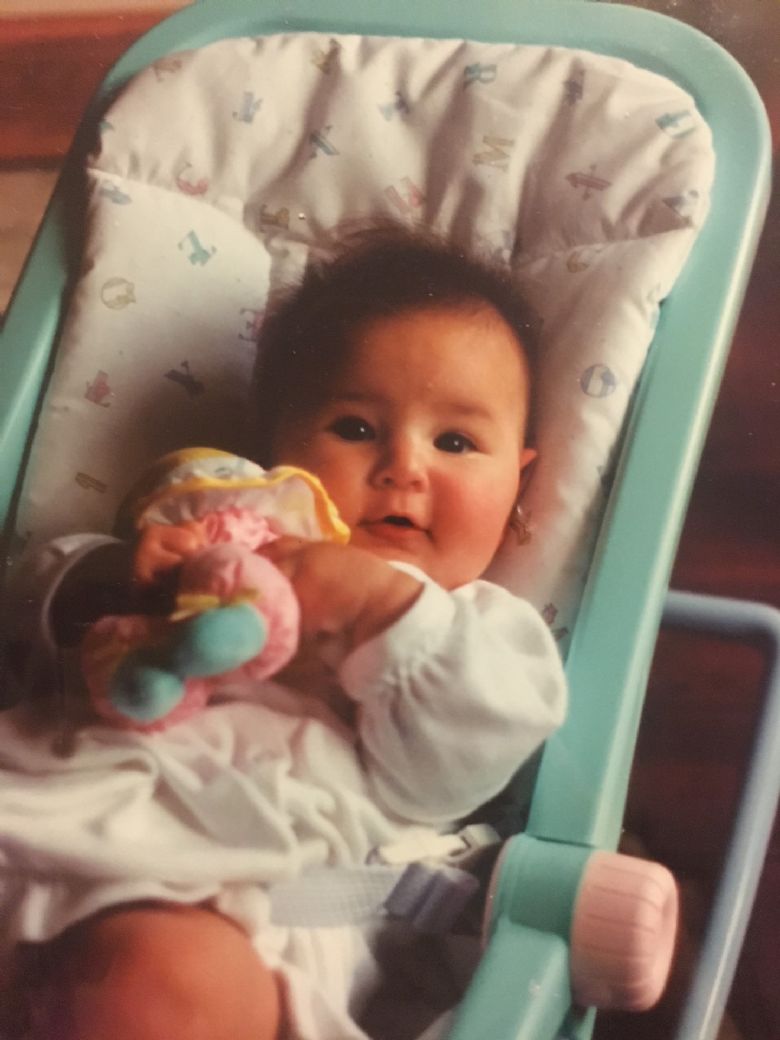 Writing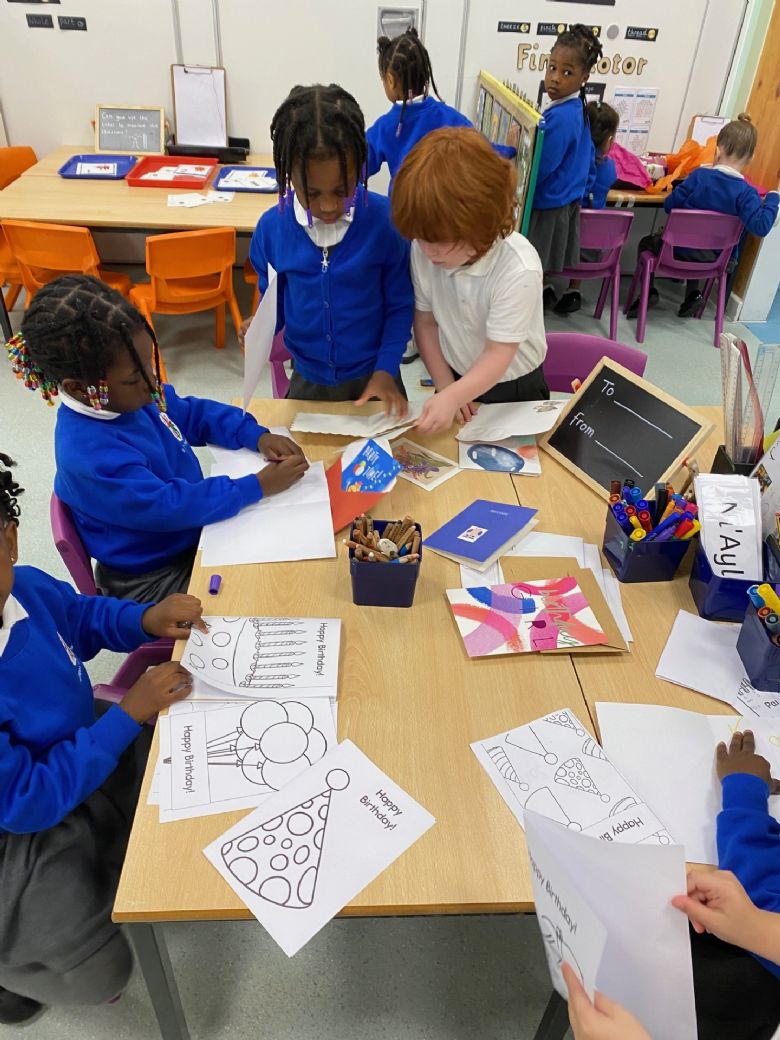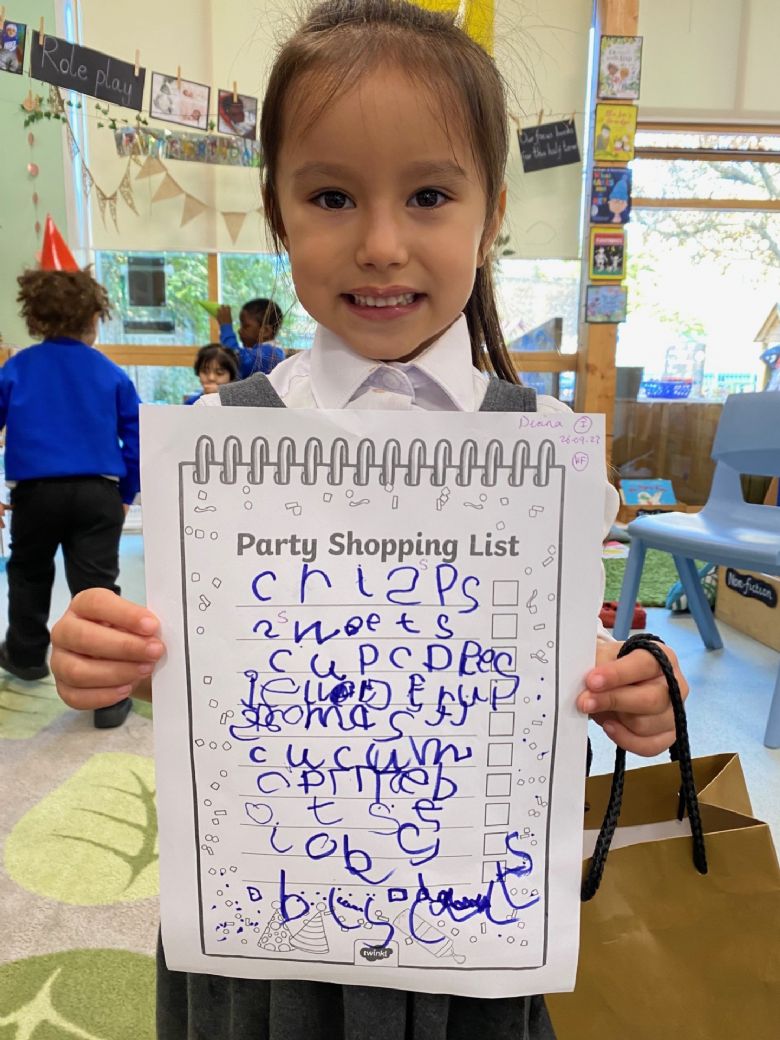 Playing and Exploring
Can you make a birthday cake? How many candles do you need?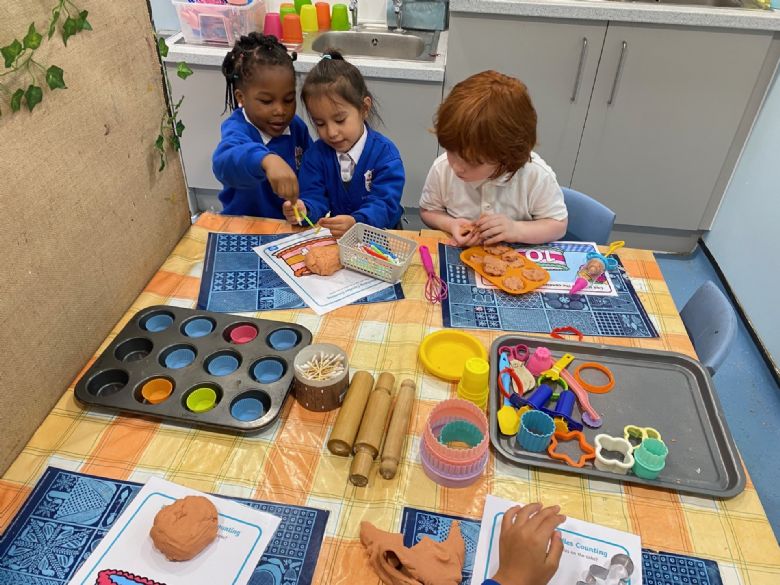 Can you wrap the presents?