Our Eco-Charter
Faith Group introduce our new Eco-Charter.
Our vision statement says:
Be brave.
This means taking a stand for what we believe in. Last Summer, Faith Group voiced their passion for looking after our environment.
As a result, they collated ideas and have created St George's Eco-Charter.
On Monday, Faith Group introduced the school to our pledges, which include:
Conserving water
Saving electricity
Not wasting paper
They led worship well and sent each class away with their new Charters to hang in their classrooms.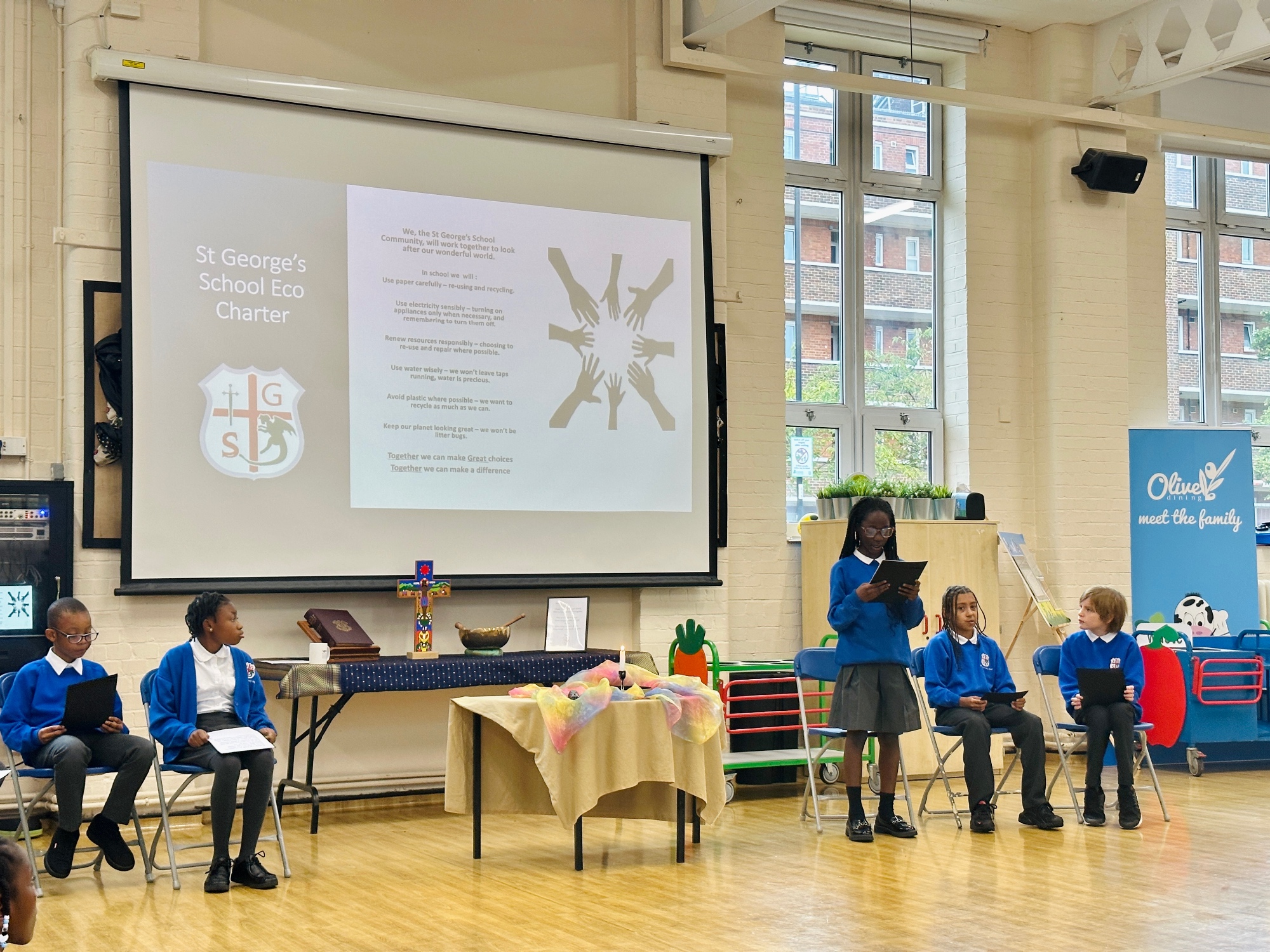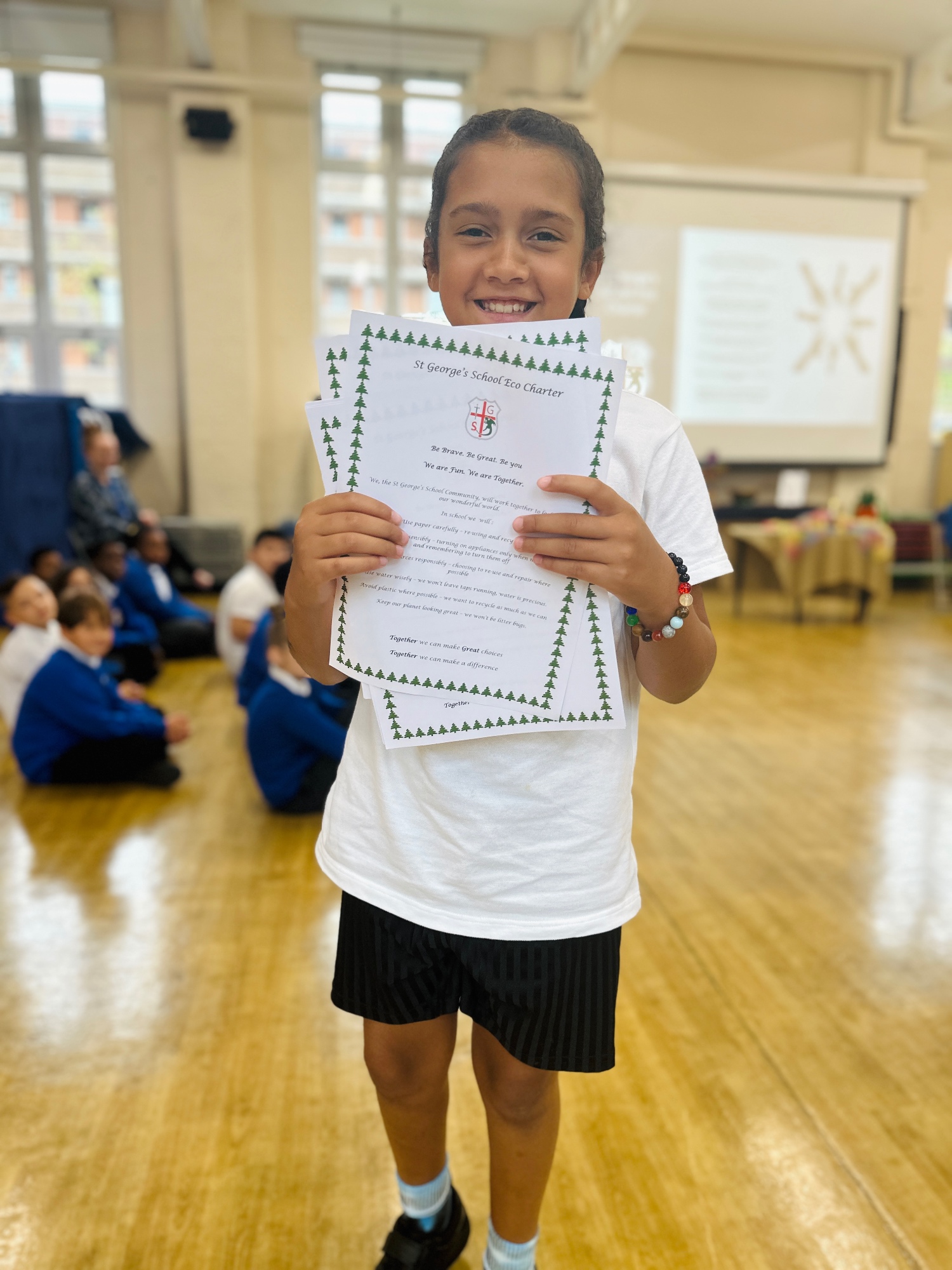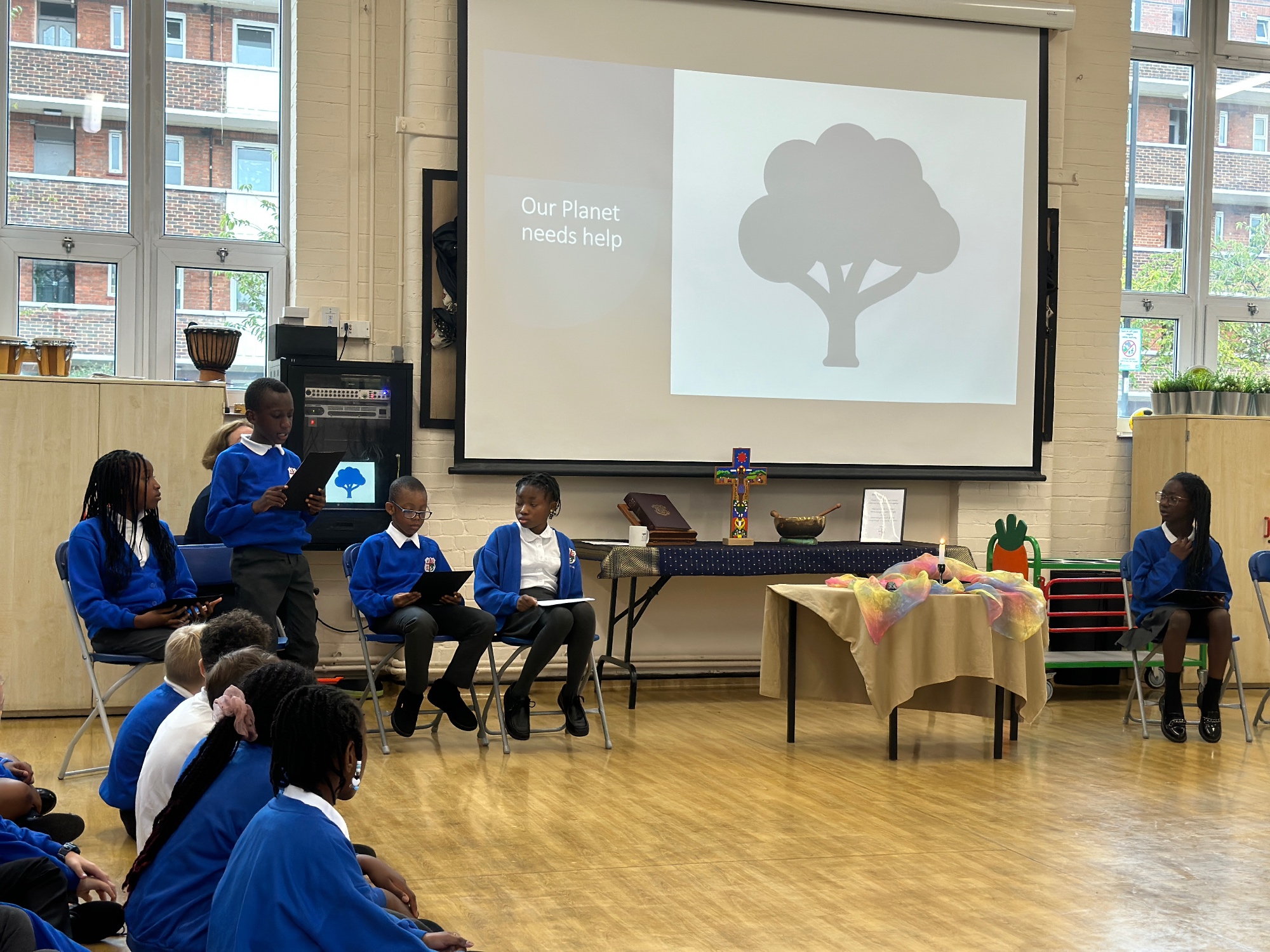 Click here to see our Eco Charter in full
Double Click To Change The Link