Super Self-portraits!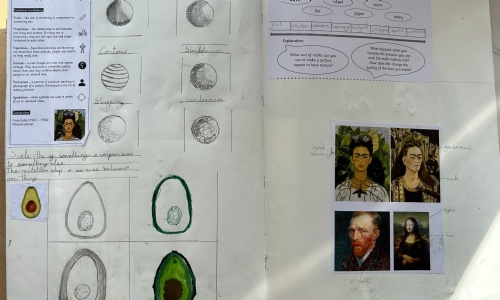 Best class has been exploring the artistic world of self-portraits!
This first half-term, Best Class have been looking at self-portraits. We looked and focused on the artist Frida Khalo. We looked into her self-portrait paintings and the symbolism she uses to portray herself or the community that she lived in. We also looked at the illustrator, Chris Ridell to explore the fine art and sketching techniques. We learnt about the different types of hatching to add detail to our images.
We have this week just started our final piece in which we will be doing a pencil sketch self-portrait and then adding symbolism around the outside to show ourselves and the community we come from.
We are doing this through our Art Vision:
Be creative. Be proficient. Be reflective.