Gogh for it!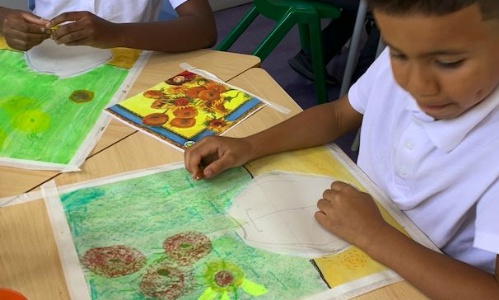 'What would life be if we had no courage to attempt anything?'said Vincent Van Gogh. Year 3 have been courageous and created our own versions of "Sunflowers" by the famous artist.
This half-term, we have been learning lots of new drawing and painting techniques in Art, and now we are putting them all to the test in our new creations inspired by Vincent Van Gogh's Sunflowers. The children have been creating resists with watercolours and wax, practised their tonking, sgraffitto and impasto techniques and even tried using drawing ink for the very first time. We have had a wonderful time being creative and look forward to showing you our final pieces at the upcoming Christmas Art Exhibition.
We strive as always to:
Be creative.
Be proficient.
Be reflective.