Year 3/4 Mixed Football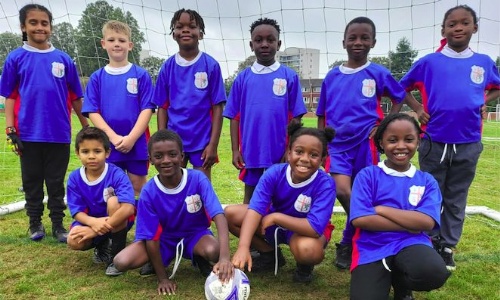 Year 3/4 Mixed Football Tournament
On Thursday 12th October 2023, St George's entered the Year 3/4 mixed football tournament. This School Games competition was held at AFC Lewisham, where children got to play a number of matches in a round-robin format.
The muddy conditions led to a few slips and slides, but the young athletes maintained their focus and determination. The tournament was played with fervour and intensity, with each match a true display of sportsmanship and unwavering resilience. The cheers from the sidelines served as a testament to the unwavering spirit of the young players.
Despite the rain pouring down relentlessly, the children persisted, showcasing their determination and resilience on the field. This fits in with our P.E values of:
Be passionate.
Be respectful.
Be determined.
Well done to all the players, who represented St George's brilliantly and should be proud of their passion and determination - true St George's ambassadors.
We look forward to our next tournament which will be the Year 5/6 basketball competition.