What a wedding!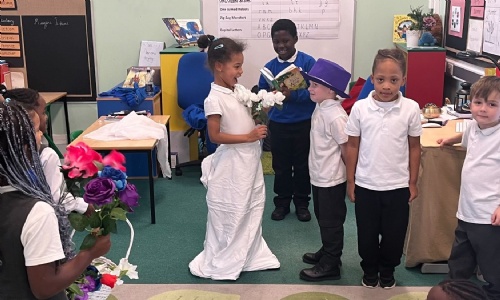 Year 1 have been learning about special Christian ceremonies.
Our religious education subject vision is:
Be curious.
Be informed.
Be reflective.
In this lesson, pupils learnt about 'What happens in a Christian Wedding?'. They found out how a wedding is an act of worship in which promises are made to each other and also to God at the beginning of a marriage. They also found out that Christians marrying in a church believe that they are making these promises before God.
Children were asked to act out a Christian wedding ceremony with the roles of: bride, groom, bridesmaids, flower girl, groom's men, vicar and the guests.