Cultural Writers!
Year 5's writing: Stories set in another culture.
In year 5, our first long write of the year was a fiction story based on another culture. For this, we read the book 'The Ocean Calls. A Haenyeo Mermaid Story' by Tina Cho.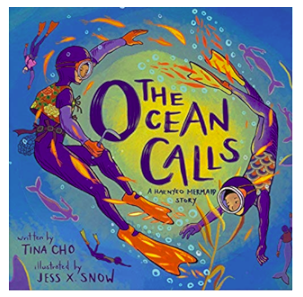 The story, which is based in South Korea, is about a Grandma and her granddaughter. The grandma, who is a haenyeo, is a role model for her granddaughter. Through reading the book, we learnt about a new culture (South Korean divers) and also the story of a brave young girl, who overcame her fears.
Our deliberate practice allowed us to go over some key grammatical aspects of writing, such as character description and punctuating speech.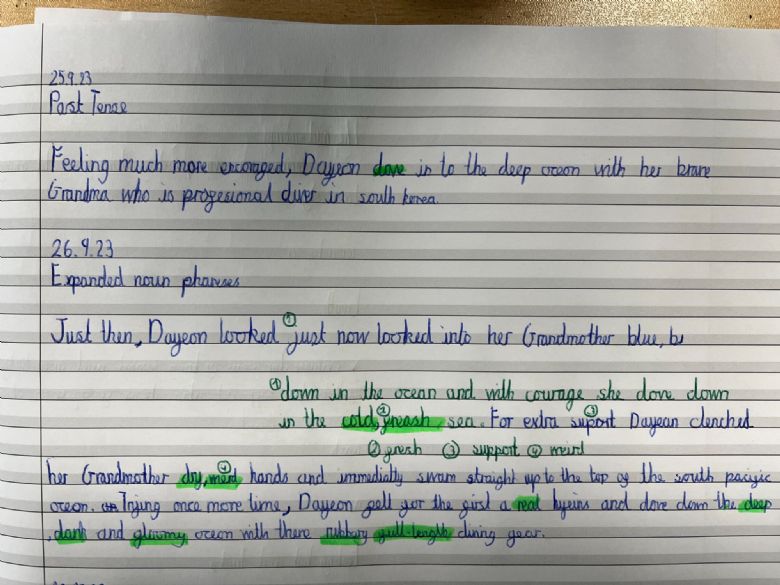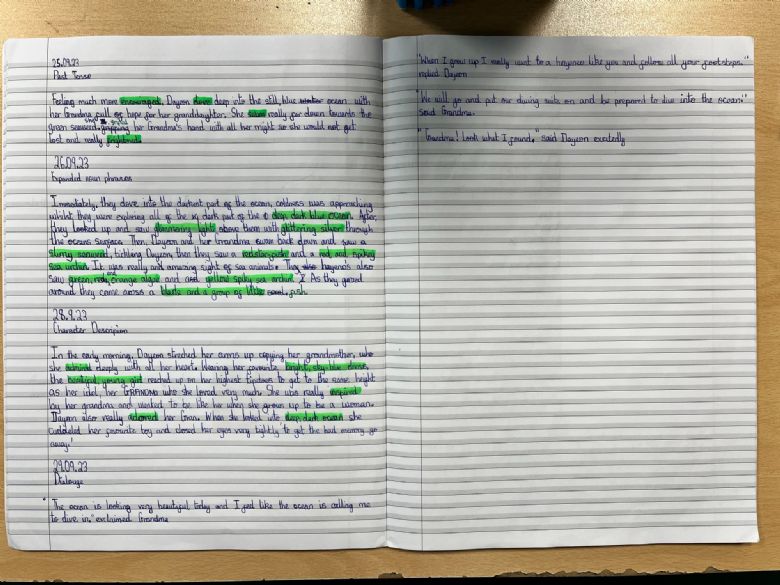 After completing their deliberate practice, the children then went onto writing their long write, focusing on the main criteria whilst writing an organised and flowing story.
Be a reader.
Be a writer.
Be a communicator.
Have a look at some of the final stories, including key cultural references from South Korea.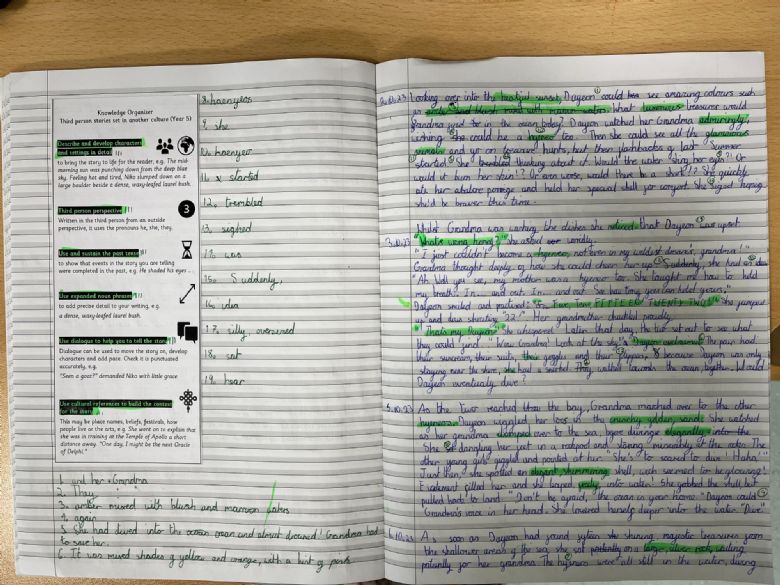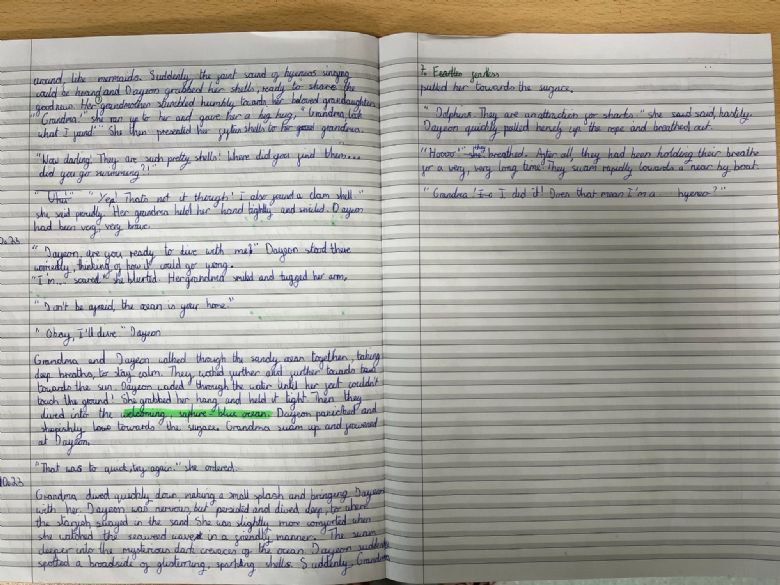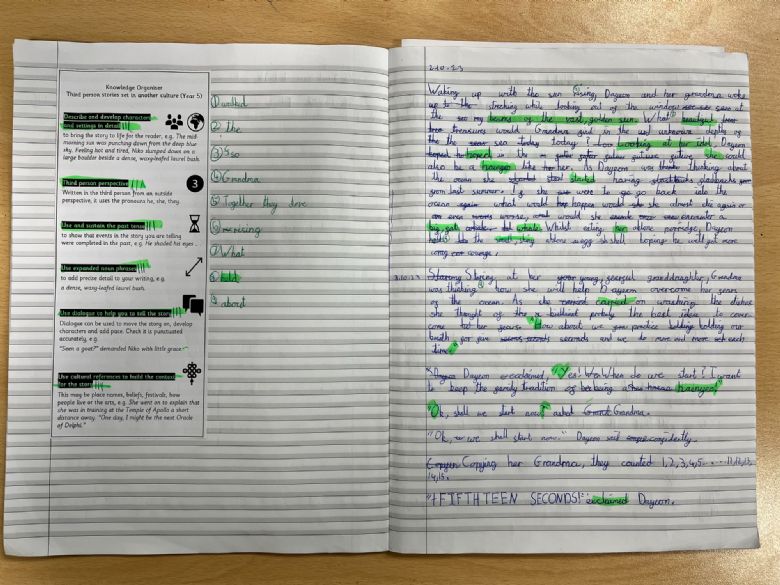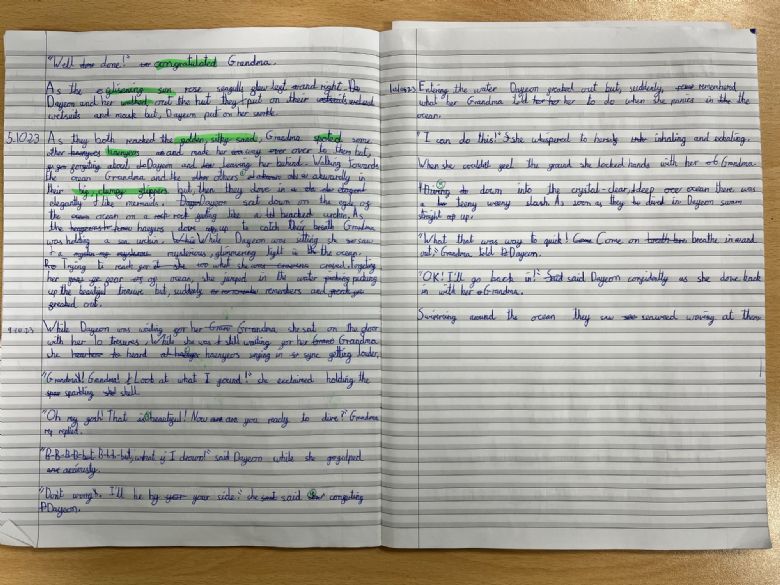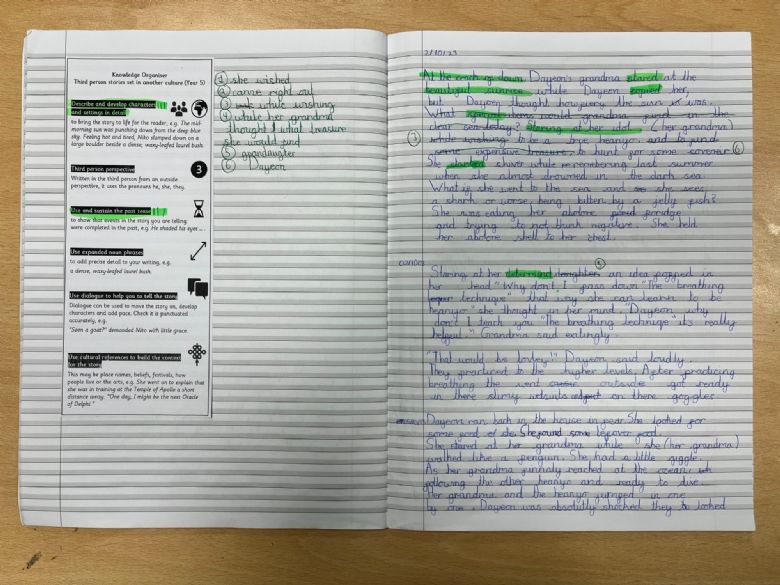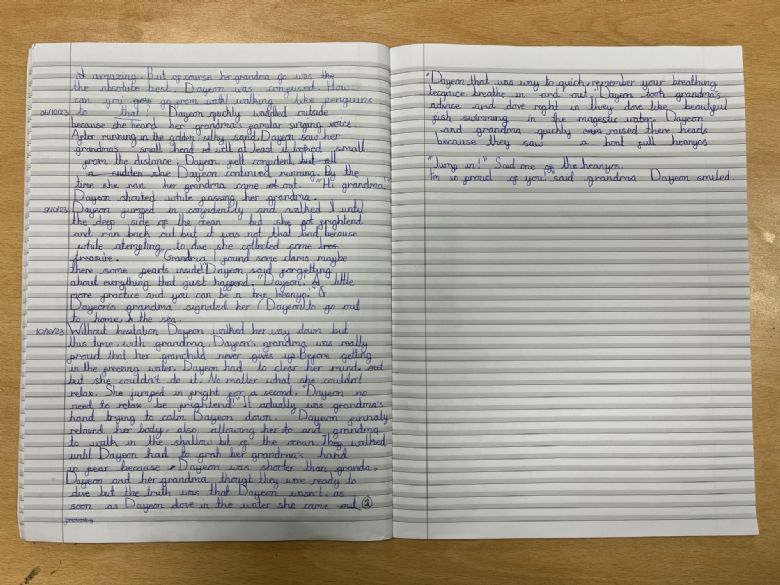 We look forward to our next piece of writing, where we will be writing a formal letter applying for a position in the school!