Teacher Training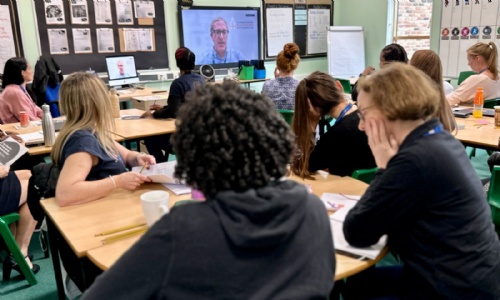 Staff across our Multi Academy Trust came together to learn how to support our pupils even better.
At St George's, our culture statement says:
We are together.
On Friday, while our pupils were at home, our staff were hard at work at school participating in our very first Multi Academy Trust's joint INSET day, working together to become better for our pupils.
Across the day, schools were joined together via zoom, to receive high quality training on developing writing and adapting learning for vulnerable pupils.
We enjoyed working together and look forward to putting our training into action in the classroom.
A big thank you to Mrs Franklin-Smith and Ms. MacAlpine, who lead the days at St george's.
Check out the pictures below to see how we got on.