Aboriginal Art and Story Making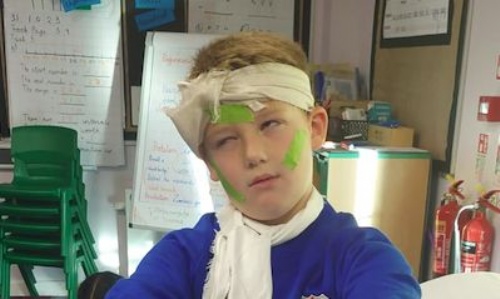 Year 3 had lots of fun during our Indigenous Art Workshop!
This Wednesday, Year 3 had an exciting visit from the Karrabing Indigenous Corporation, who are currently exhibiting at Goldsmiths CCA.
We took our expressive art to the next level using self-made props, lots of creativity and Polaroid photography.
The Karrabing Indigenous Corporation consists of members that are (all but one!) Indigenous stakeholders for the land, with ages from new-born to elder from aboriginal communities in Northern Australia. They seek to integrate their parents' and grandparents' ways of life into their contemporary struggles to educate their children, create economically sustainable cultural and environmental businesses, and support their homeland centres. They actively encourage young people to take artistic lead, which inspired our Year 3 artists tremendously!
This week, we made a story using aboriginal symbolism and created props and took Polaroid photos, which we will superimpose when we visit the Karrabing exhibit at the Goldsmith CCA next week. We had barrels of fun, combining new knowledge and technique with our commitment to:
Be creative.
Be proficient.
Be reflective.
Our story has just begun, watch this space!