Shackleton Visit the British Museum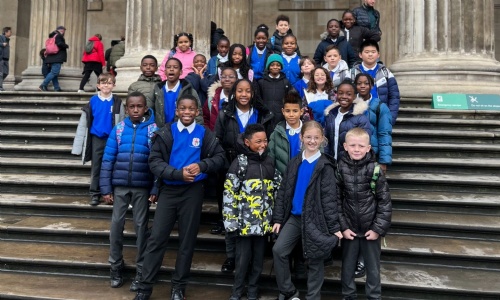 On Wednesday 1st November, Shackleton Class visited the British Museum.
'We are fun and we are together'. This statement could not have been more true for Shackleton class, who had a very exciting visit to the British Museum on Wednesday. Last half-term, the class were learning about Ancient Greece. In their learning, they found out about many different aspects of Ancient Greece including Gods and Goddesses. This was perfect, as the Museum has an entire section of Ancient Greece, where children had to look at all the different artefacts to locate the different Gods. This self-led tour allowed children to be inquisitive, as they looked around the rooms revisiting knowledge and learning new knowledge. As they worked in their pairs to find the answers to the questions, the children found new information which they were excited to share with the rest of the class. This fits with our history values of:
Be inspired.
Be academic.
Be reasoned.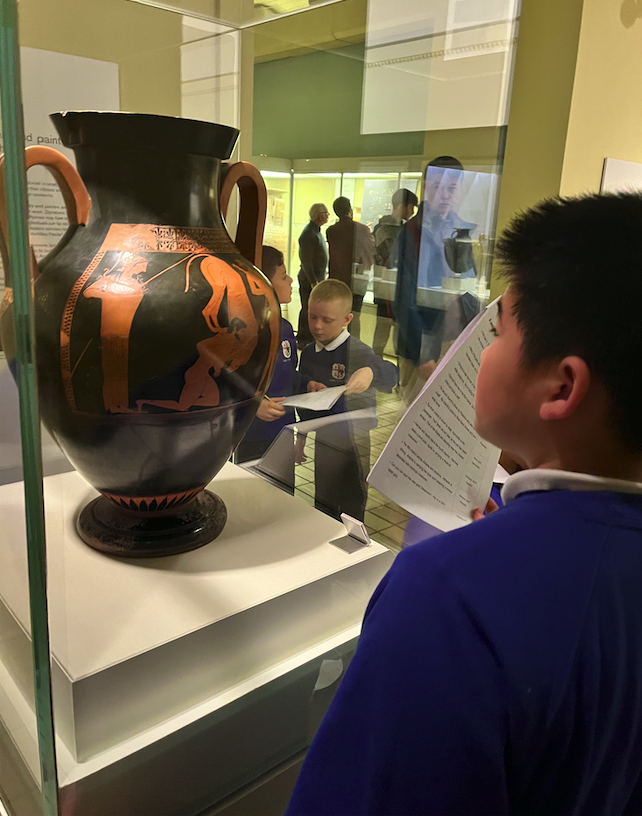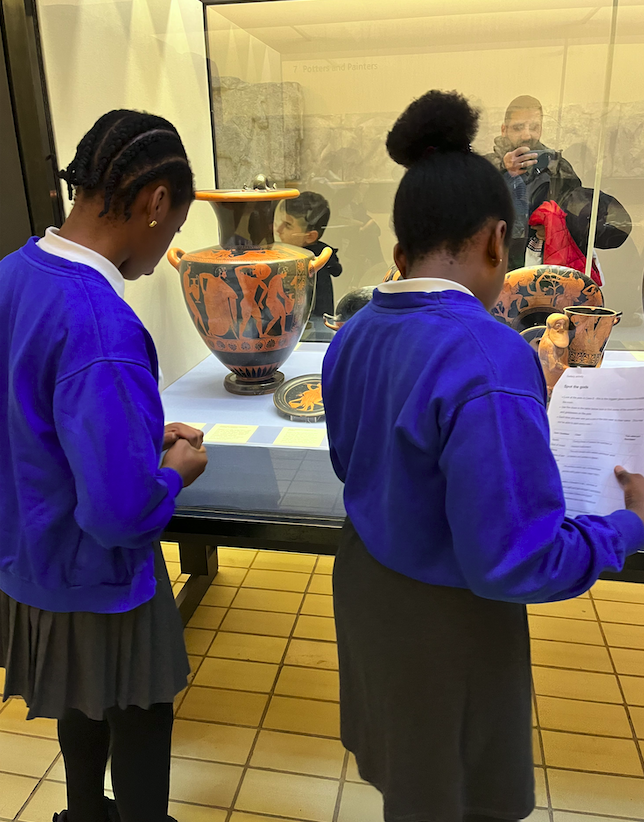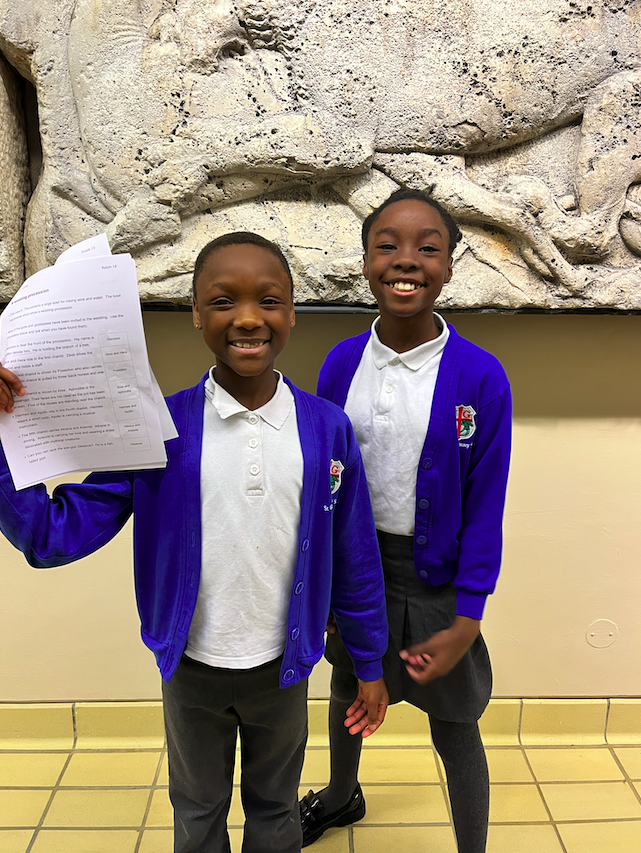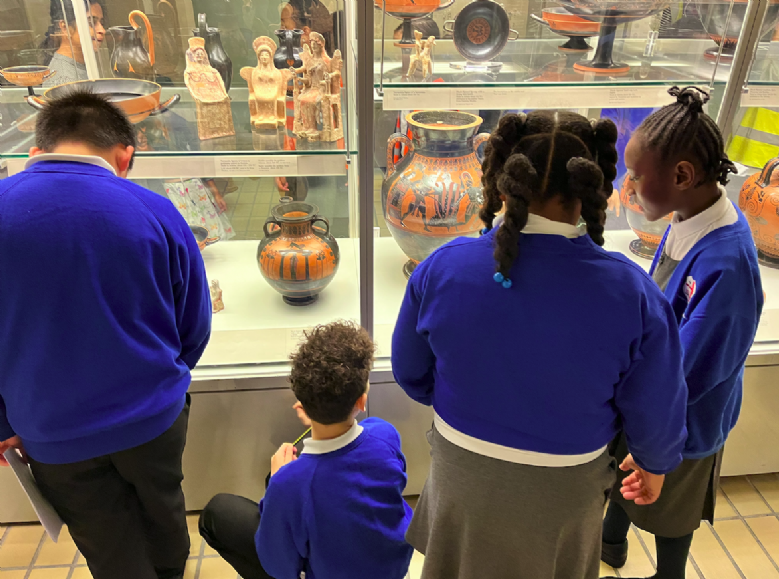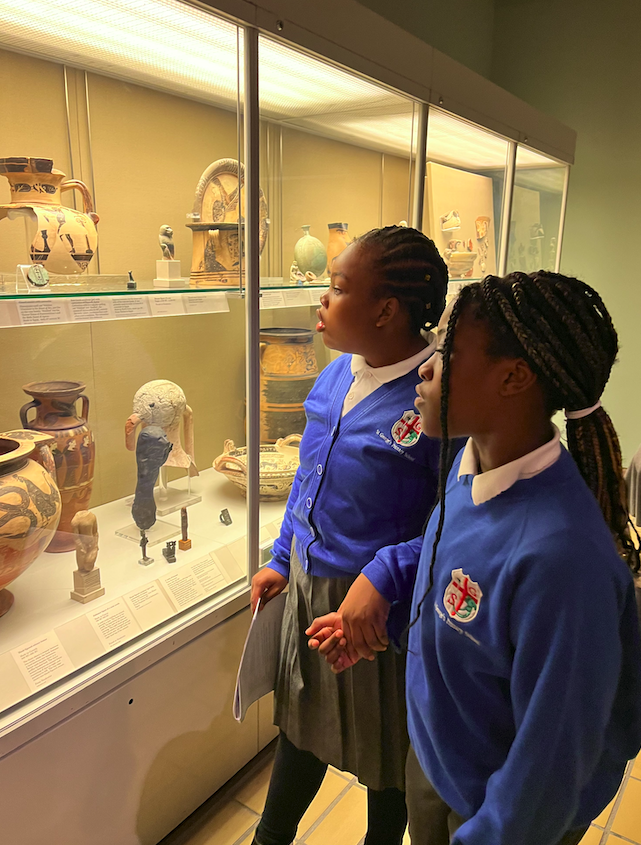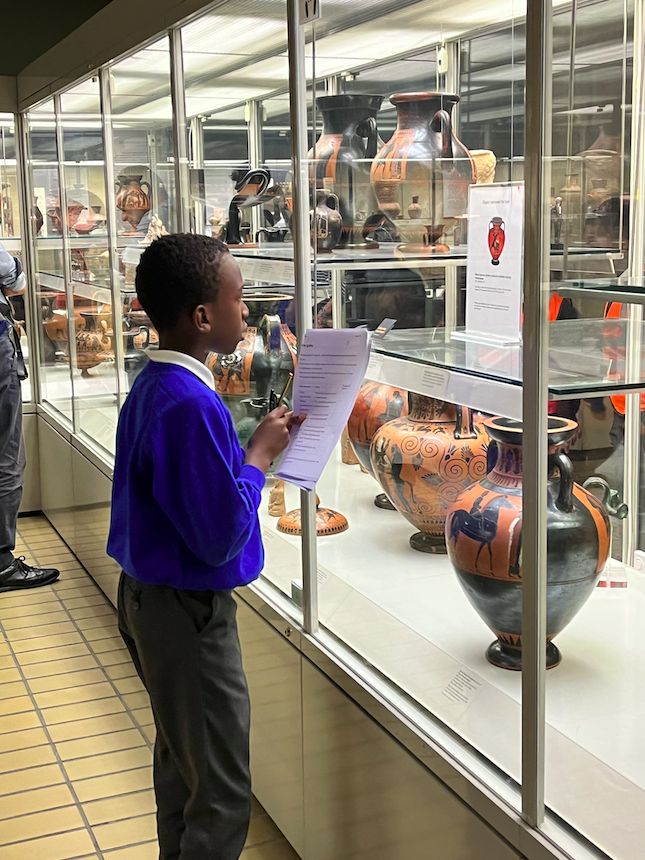 Our new book, Secrets of a Sun King, is based on Ancient Egypt. Therefore, we also had a look around the Ancient Egyptian exhibit, where the children were fascinated to see a variety of real tombs.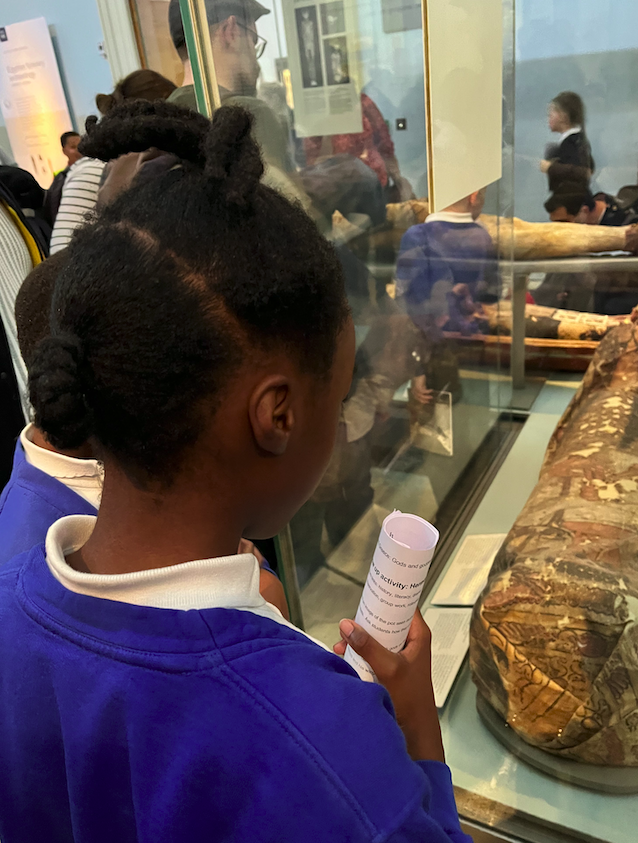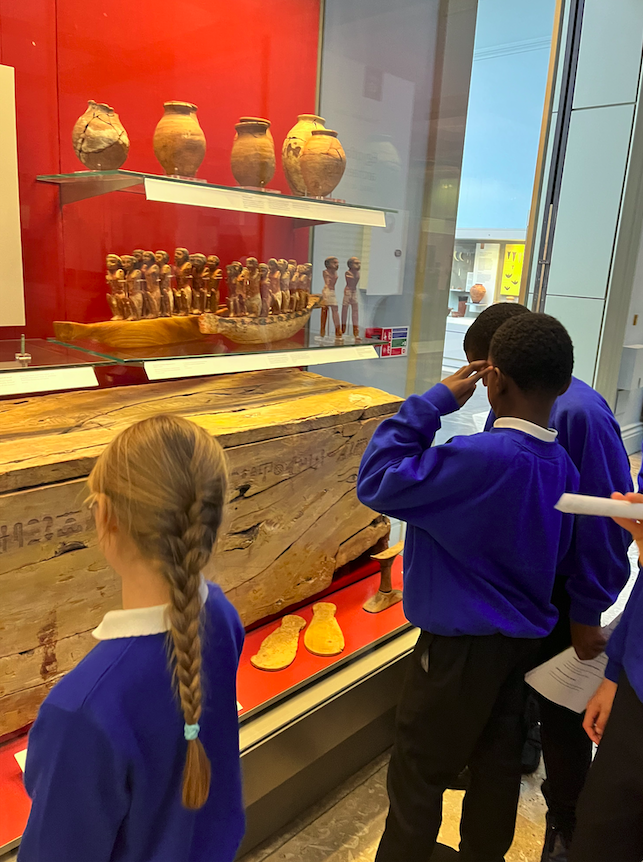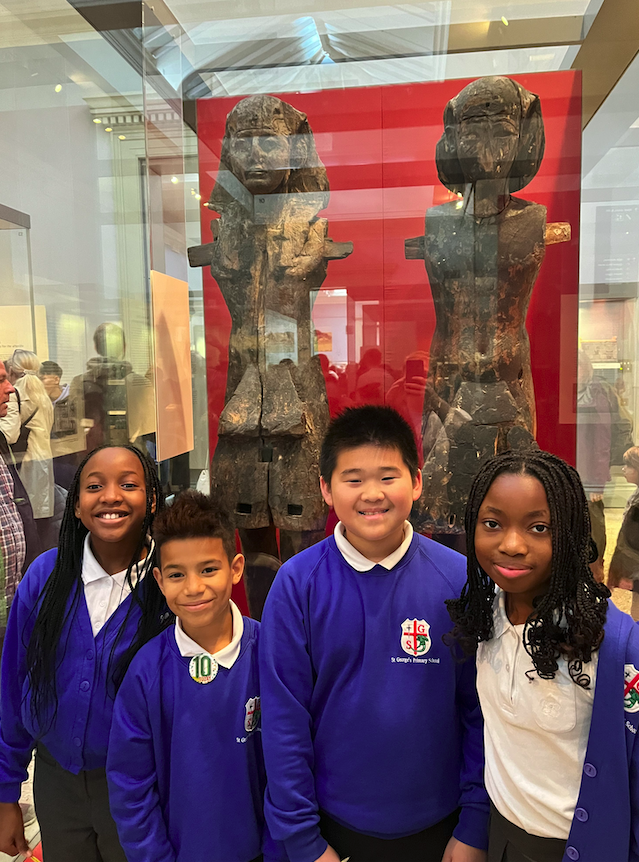 This trip was insightful and allowed children to connect their learning as well as giving them a great starting point for our new topic.
We look forward to continuing our learning on Ancient Egypt.